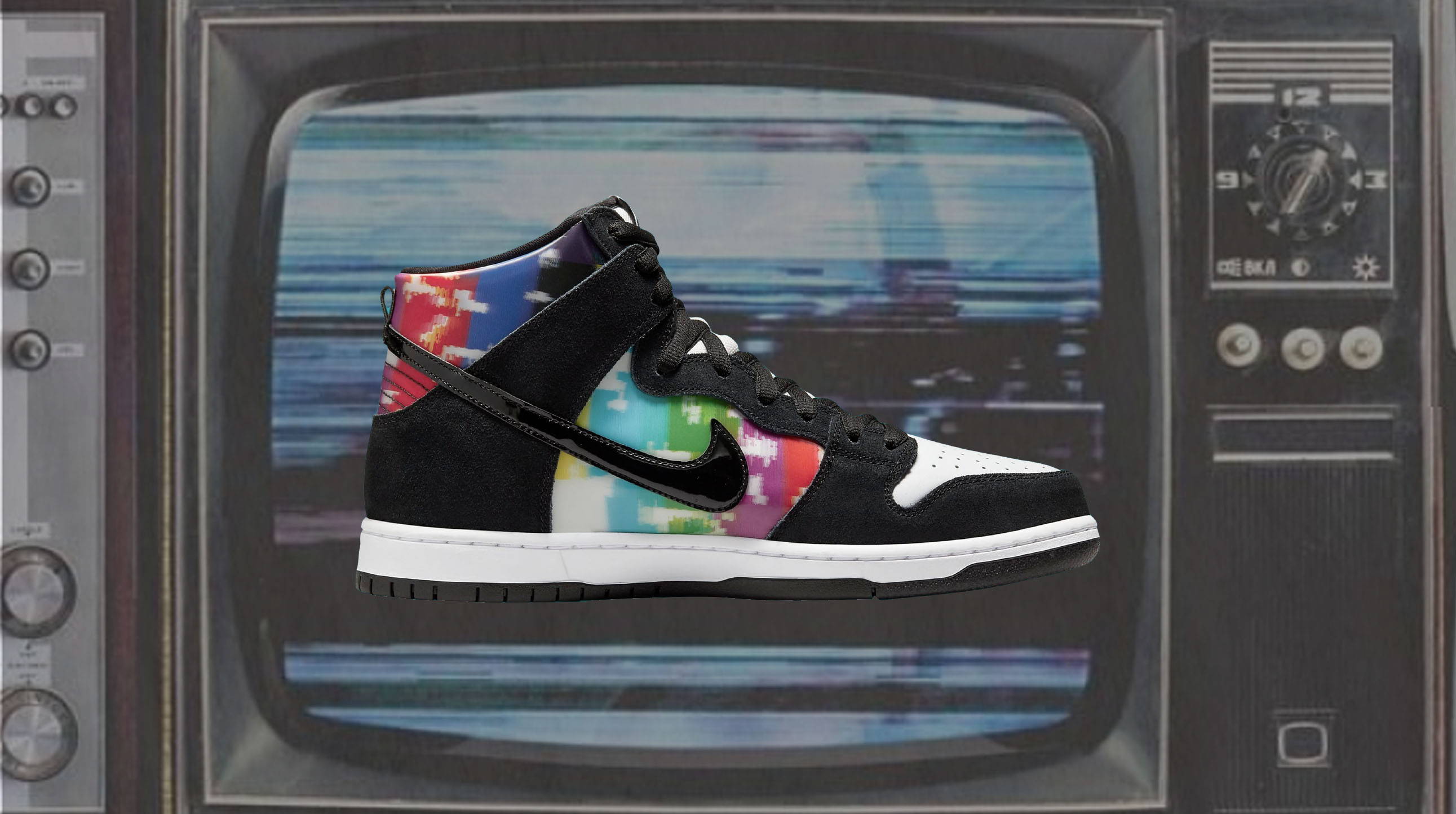 NIKE SB DUNK HIGH PRO "TV SIGNAL"

Size: [6] US - [13] US
550 AED
---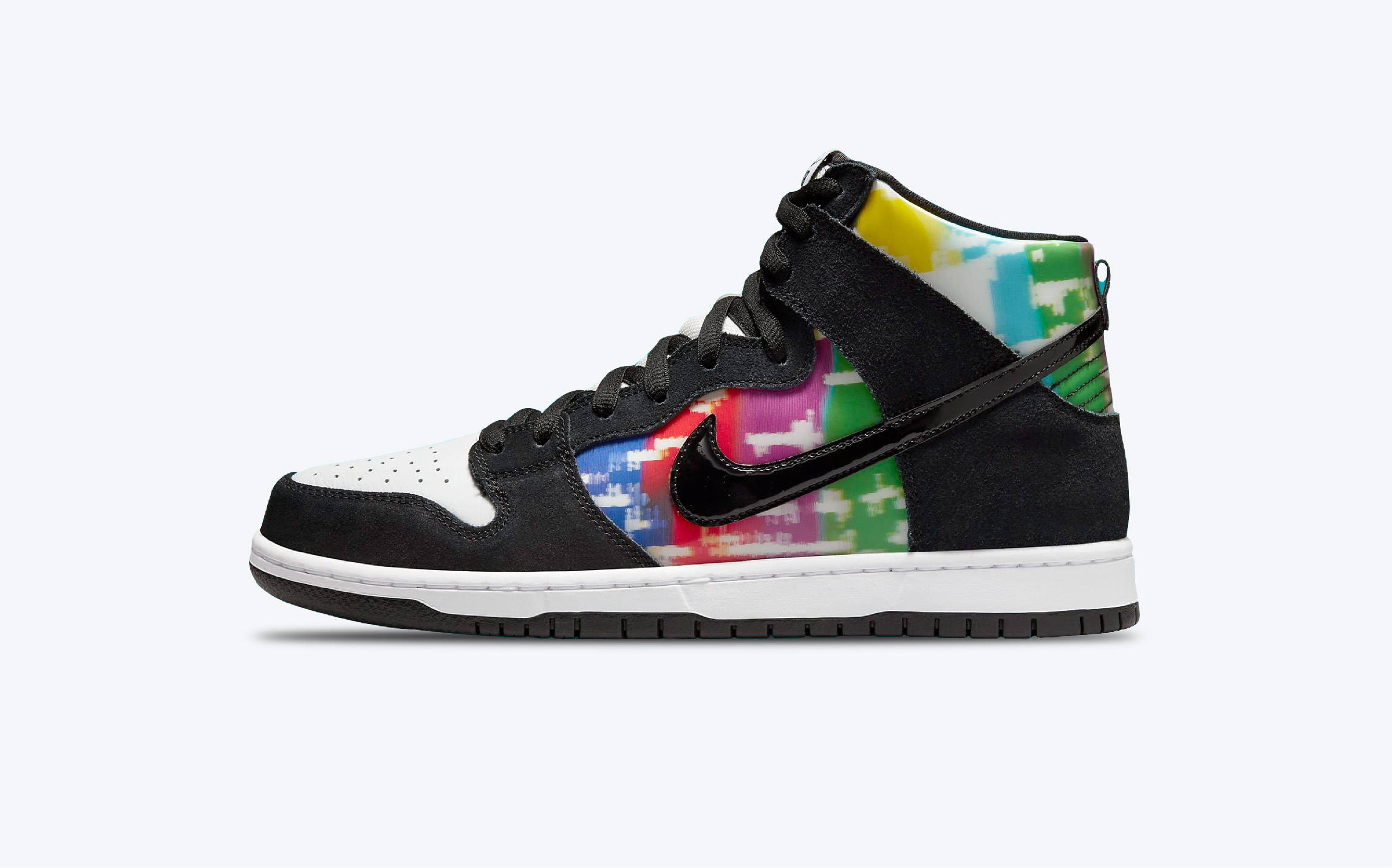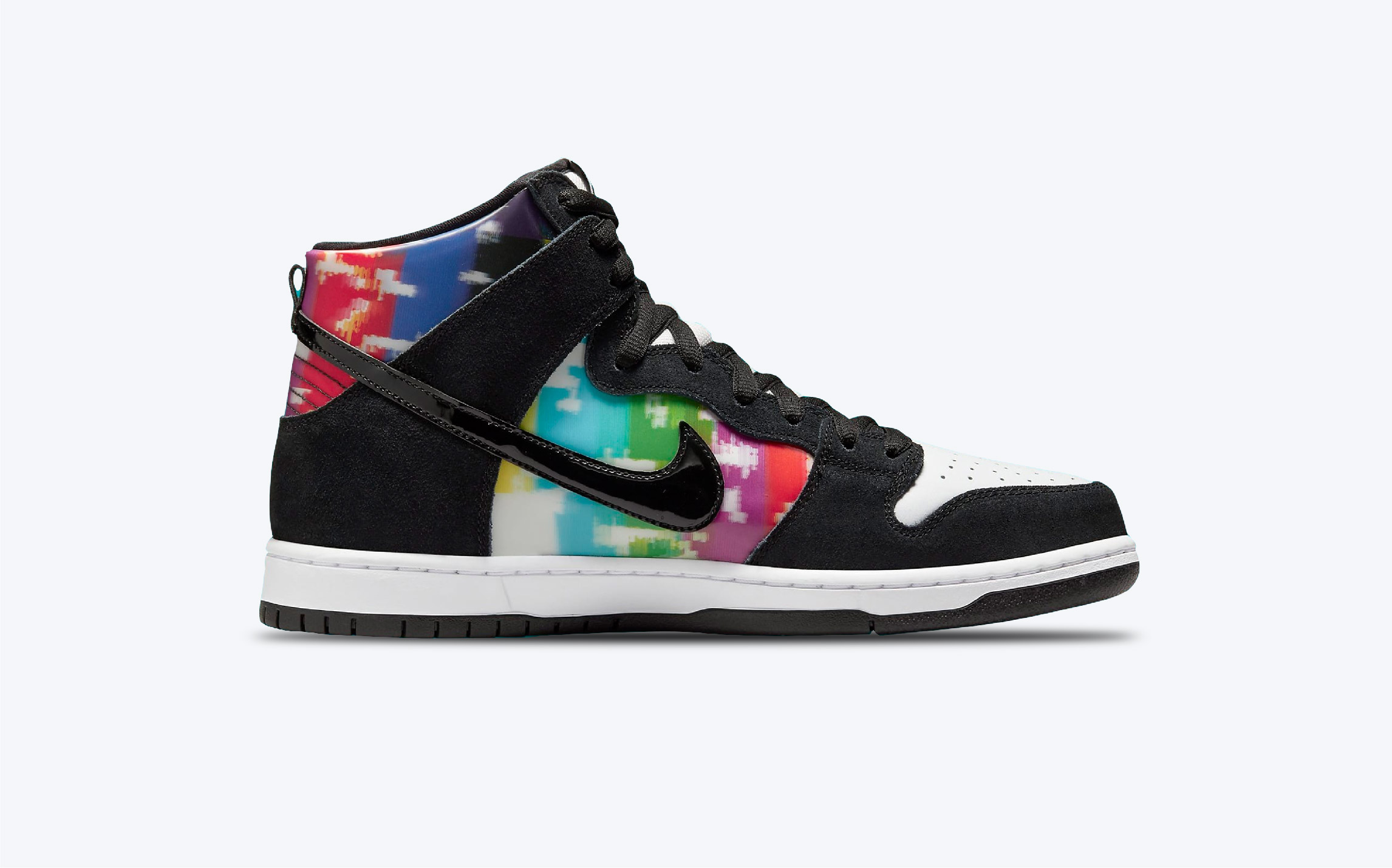 Nike's skateboarding division Nike SB whips up yet another unique SB Dunk High with a retro twist. The concept behind the colourway is easily recognizable in the name of the sneakers - the "TV Signal" Dunk High. The colourway of the shoes is inspired by the "no signal" graphic that appears when a TV is malfunctioning.
This particular version of Nike SB's hottest asset is accentuated with a bold print combining a range of colours including green, blue, red, yellow and purple to resemble a television static screen. Black nubuck is used for the mudguards, eyestays and heels while shiny patent leather is used for this pair's swoosh. The concept of this release also extends all the way to the insoles as they are covered in signal graphics as well as a runtime of 0:0:01.
Throughout the years, the Nike SB Dunk has embodied numerous characters and objects in sneaker form. For this release, Nike SB joins forces with Color Skates to put together a Dunk high that draws inspiration from the store's hometown - Athens, Greece. In celebration of serving the Athens skate community for 13 years, Color Skates took this opportunity to model their Nike SB Dunk High after a famed local treat, the gyro kebab, thus naming it "Kebab & Destroy".
The inspiration behind Color Skates' first Nike SB collaboration can be clearly seen in every detail of the shoe's design. The Greek on-the-go treat is printed on the inner sole of the shoe, whilst the outer elements represent the different ingredients that comprise the gyro kebab. The brown and black textured ankle flaps and heel represent the grilled meat, while the tan suede and white leather toe-box give a nod to the Pita bread and tzatziki sauce respectively. A final nod to the dish can be seen on the red swooshes and laces as they represent the tomatoes commonly found in a Greek gyro kebab. Finally, the store's colourful branding is embroidered on the medial heel as well as on the inner side of the tongue labels.
* THESE WILL BE RELEASE AS FIRST COME FIRST SERVE BASIS ON 21/09/2021
* THESE WILL BE RELEASE AS FIRST COME FIRST SERVE BASIS ON 14/09/2021