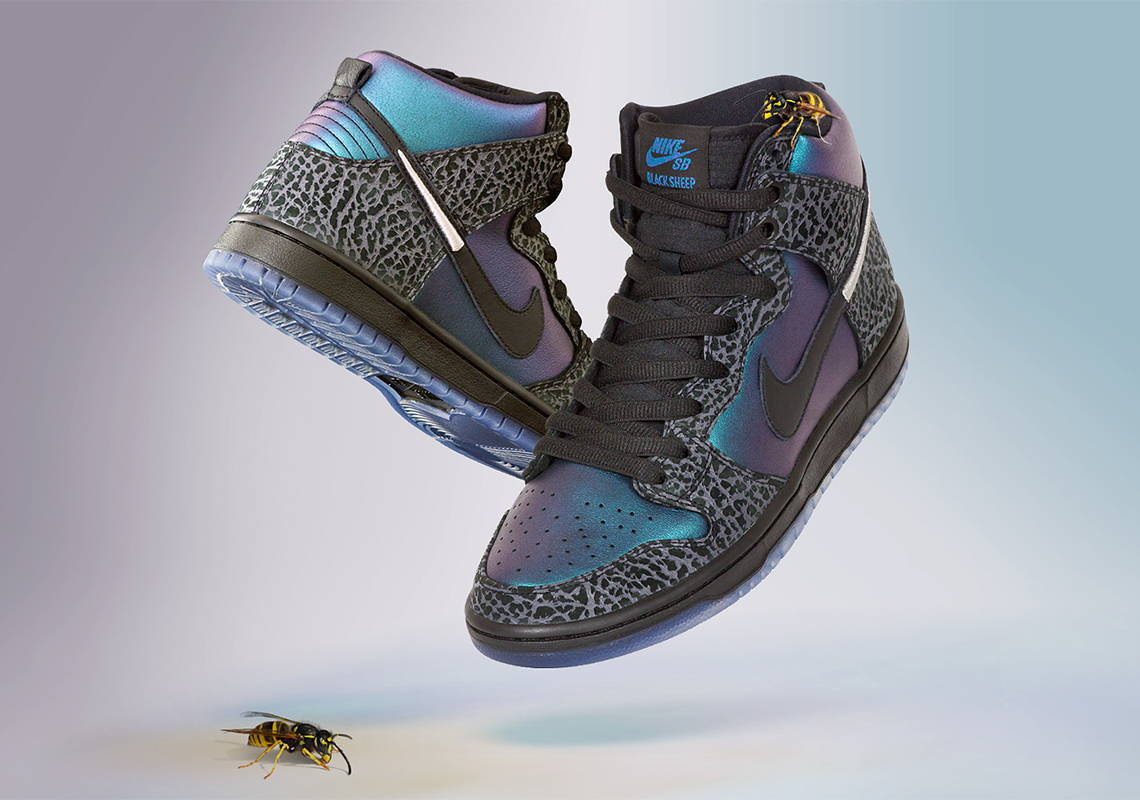 Black Sheep x Nike SB Dunk High "Black Hornet"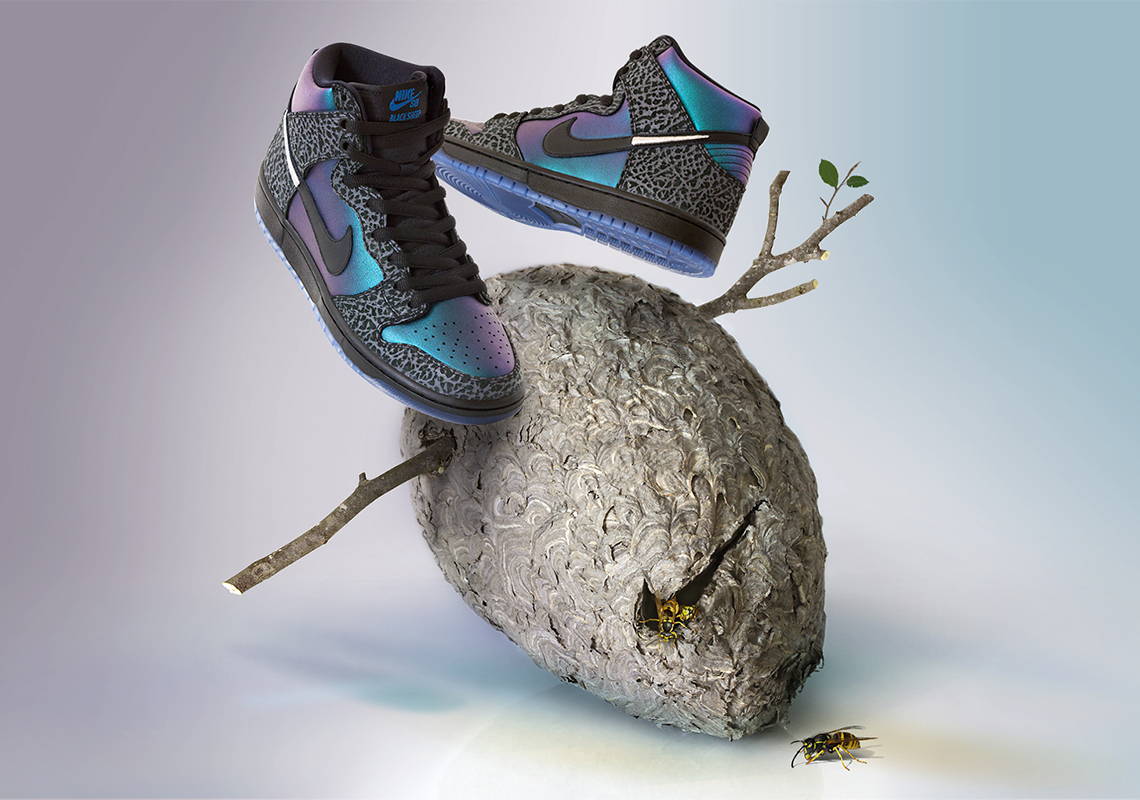 A long-time collaborator with Nike SB skate shop Black Sheep from North Carolina pays tribute to their hometown and basketball in the release of these "Black Hornet" SB Dunk's.
The skate hub honors their home city of Charlotte, dubbed "a hornets nest of rebellion" way back during the Revolutionary War, with a poignant SB Dunk High called the "Black Hornet" that features an iridescent upper that boasts an iridescent effect, a nod to Michael Jordan by way of the famed elephant print, and a hornet stinger detail on the Swoosh. Shop owner Josh Frazier, who grew up skating in Air Jordan 1s, saw the high-top Dunk as the perfect canvas to express the nostalgia of the teal and purple combo that has come to signify the city of Charlotte, and through his final design he pay homage to the local scene that blends the energy of basketball and the grit of skateboarding.
RELEASE INFO


First come, first served
One pair per customer
Resellers can be refused
MUST buy your own size