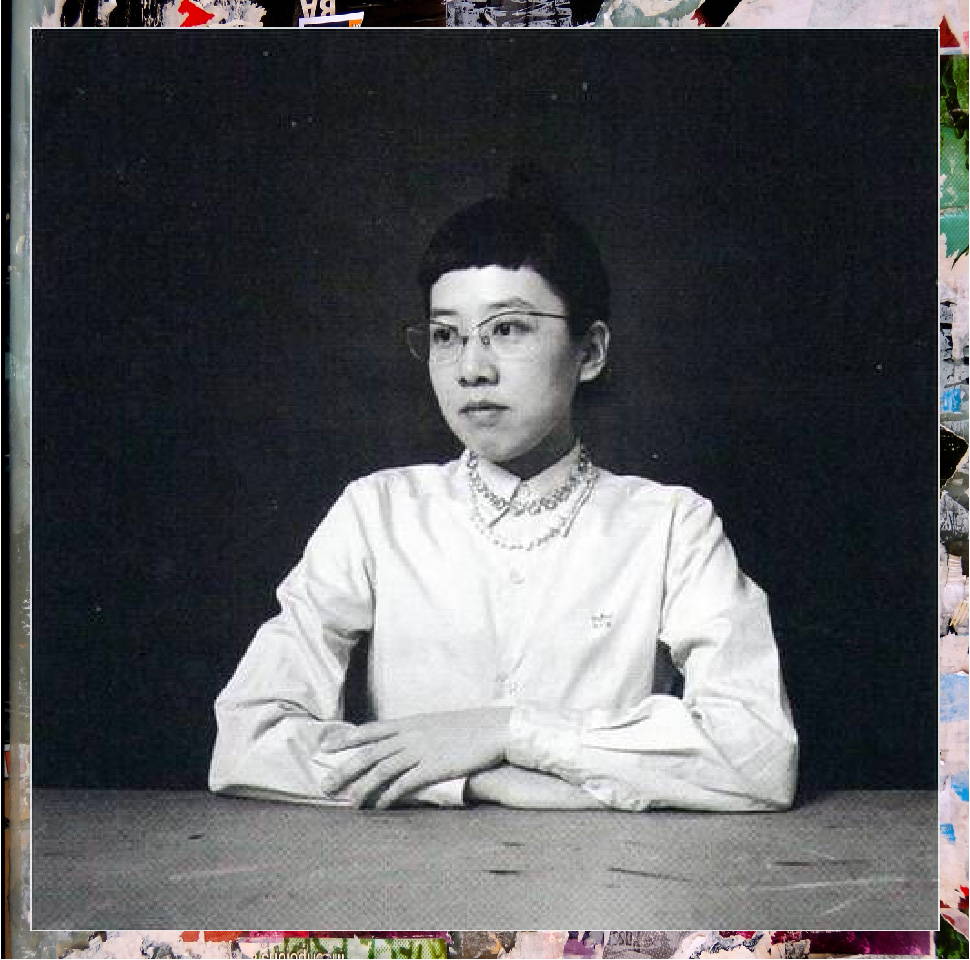 Tao Kurihara was born in Japan in 1973, graduated from Central Saint Martins College of Art and Design in 1997, and joined the COMME des GARÇONS Group the following year. In 2002, she was responsible for the design of the tricot COMME des GARÇONS brand. For the 2005 autumn and winter series, Tao Kurihara launched tao COMME des GARÇONS with her personal name and released her collection during Paris Fashion Week.
11 years ago, Tao Kurihara's label, simply named Tao, ceased to exist. Under the umbrella of her mentor and COMME des GARÇONS founder, Rei Kawakubo, Tao showed from a/w 2005 until s/s 2011.
---
It all started with an elaborate re-working of the corset; only in Kurihara's hands this was cable-knitted that came with a ruffled knitted lace trim and predominantly in less than overtly feminine school-uniform gray. Witty and pretty in the extreme, it quickly came to the attention of the more discerning fashion follower who, while she might not have been quite ready to buy into this aesthetic in bulk – it was as prohibitively expensive as it was extreme – would be more than happy to see and read about it. This she could do in the pages of W magazine which, for a debut collection, is elevated coverage indeed.
As the history of the tricot COMME des GARÇONS brand can be traced back to 1981, the brand name change was intended to be 'completely taken over' by the third-generation designer Tao Kurihara. Prior to this, the leading tricot COMME des GARÇONS designs were: Rei Kawakubo & Junya Watanabe. Although the brand was renamed Tao, the original design team was retained, and the overall operation of the brand remained the same.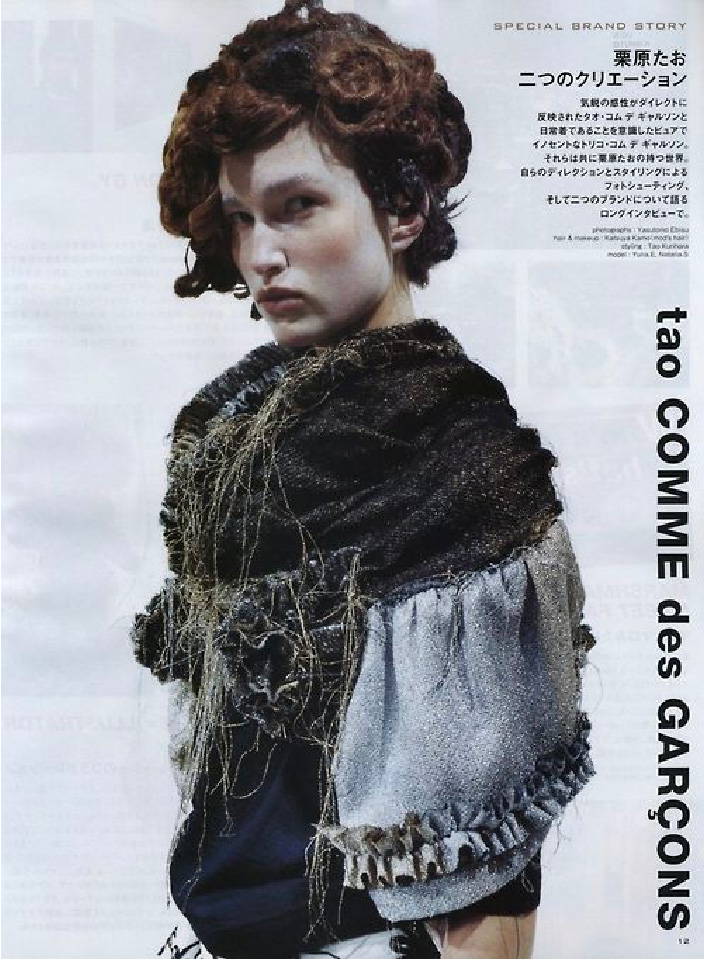 ---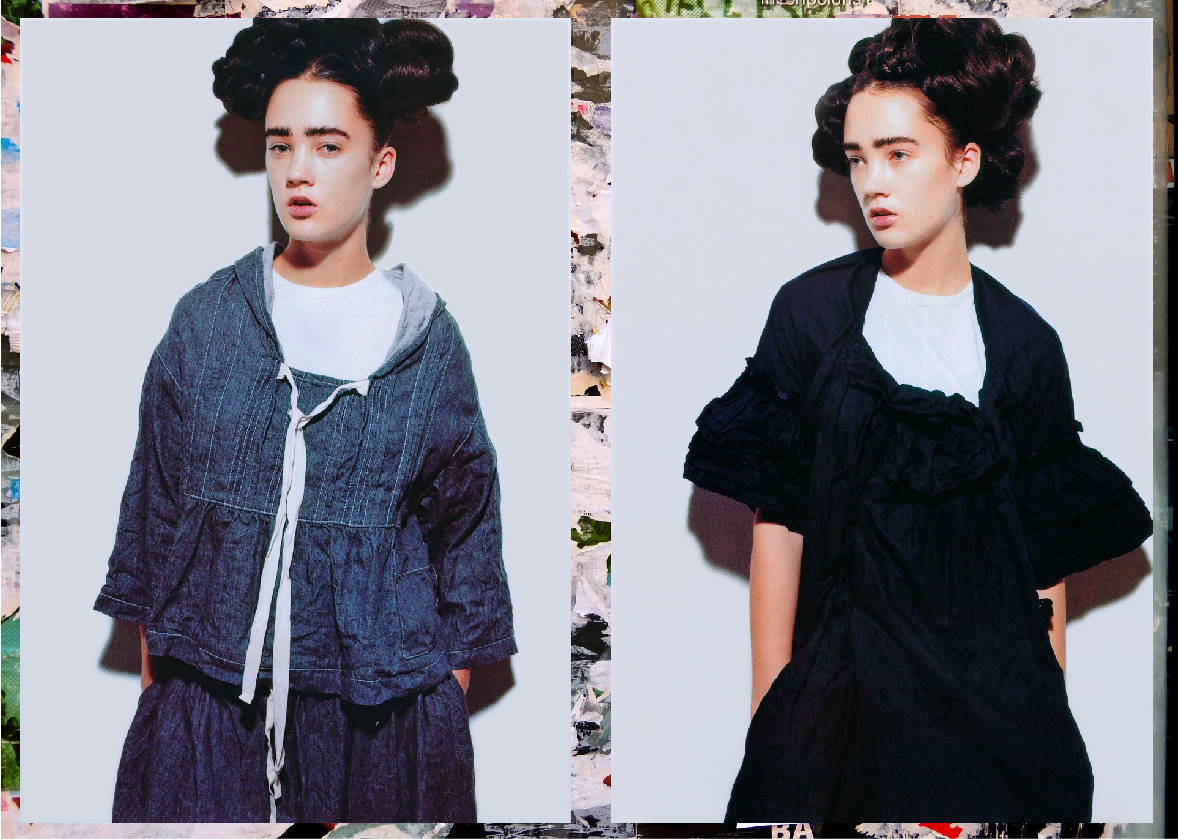 Known for being media-shy Kawakubo, admired Kurihara's work enough to make an exception to her rule of silence and comment in that magazine: "The Japanese don't have the habit of praising their own family, but I thought the collection was good because it has a concept and youthfulness."
Next came a collection based entirely on handkerchiefs – predominantly found, vintage Swiss handkerchiefs – and trench coats. "I was attracted to the strong, cool, definite form of trench coats," Kurihara explained of that season's offering. "But I wanted to make something very different from traditional, water-resistant and functional trenches. So I chose to work with something fragile and familiar: handkerchiefs."
And while her foray was successful, her decision to stop work on her signature line in 2011, was that Kurihara was looking for "a change of my lifestyle – marriage could have been a trigger."
Kurihara is, of course, not the first or last talented designer to make such a move and, although her presence in Paris was missed, she continued to design Tricot, which was available in Dover Street Market and always enjoyed a high profile in Japan."My intention is to create the kind of everyday clothing that is new and exciting for this label."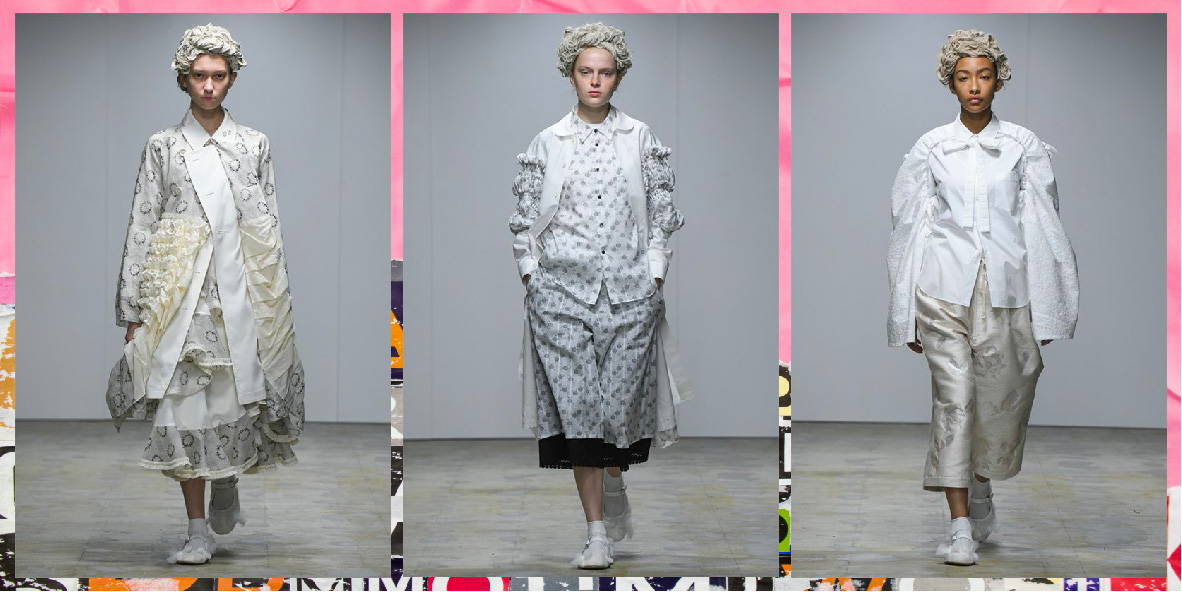 From the spring 2022 season, COMME des GARÇONS opted to rebrand its Tricot line as Tao, with Tao Kurihara remaining at the helm. In a mini show at the company's offices in Tokyo, the designer turned out a collection of loose-fitting dresses in white and black.
As the name change was announced, Tao invited the media and relevant stakeholders to hold a fashion show in the headquarters of the COMME des GARÇONS Group in Minami Aoyama, Tokyo, and release a new 2022 spring and summer series with the theme of 'white'. With 'my white' as the core concept, the entire series is based on white, gray, and ivory, and incorporates various fold designs such as pleated and waved frills to change the silhouette of the clothing. It is made of complex handwork and delicate texture. The clothing presents a doll-like style. Some Japanese fashion media said, "Let people dream back to the Tao COMME des GARÇONS era."
The look: Kurihara offset the easy, A-line silhouettes and long lengths with layers of tulle, cascading ruffles and puff sleeves for added volume. The textiles used monotone shades of white or black, but texture was added via tonal embroidery, jacquards and subtle prints on sheer chiffon.
Standout pieces: A cropped shirt and shin-length skirt constructed with tight rows of pleats was dressed down with a simple white T-shirt and flat shoes, while an all-black ensemble consisting of a wrap short-sleeved knit top and asymmetric ruffled skirt was anything but simple.
Takeaway: The collection was a study in creating depth and movement while forgoing the use of color. The voluminous shapes, intricate details and rich textiles proved that flashy hues are far from necessary when it comes to eye-catching silhouettes made from expertly cut patterns.
---