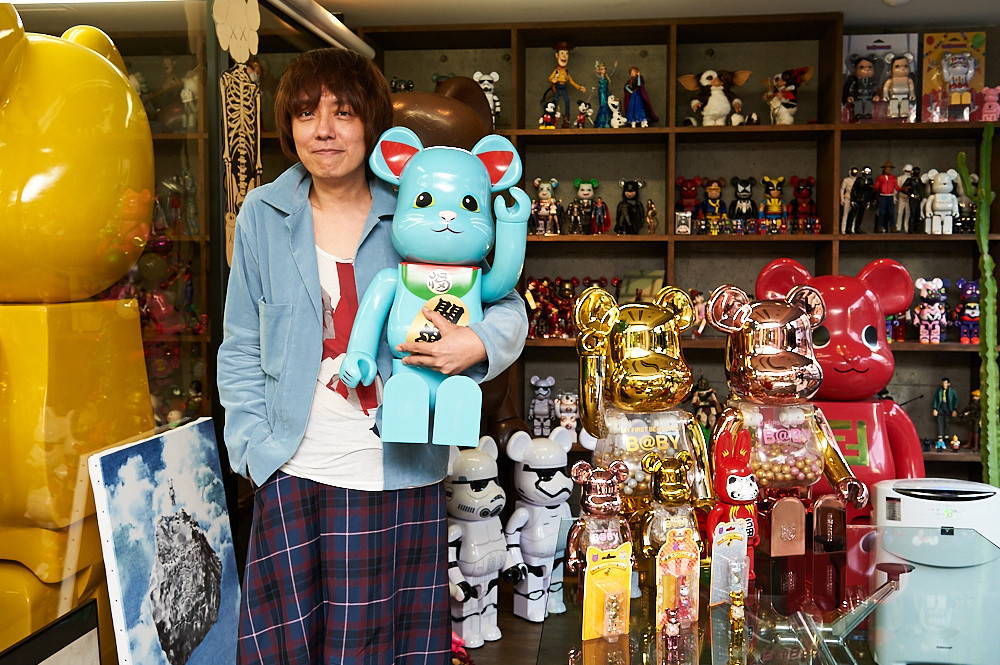 ---
Once a small-scale toy manufacturer to what we know today as the titan of collectable toys, Medicom Toy continues to cultivate the toys into a "premium" lifestyle through its rarity from limited production and collaborations that hold cultural significance.
---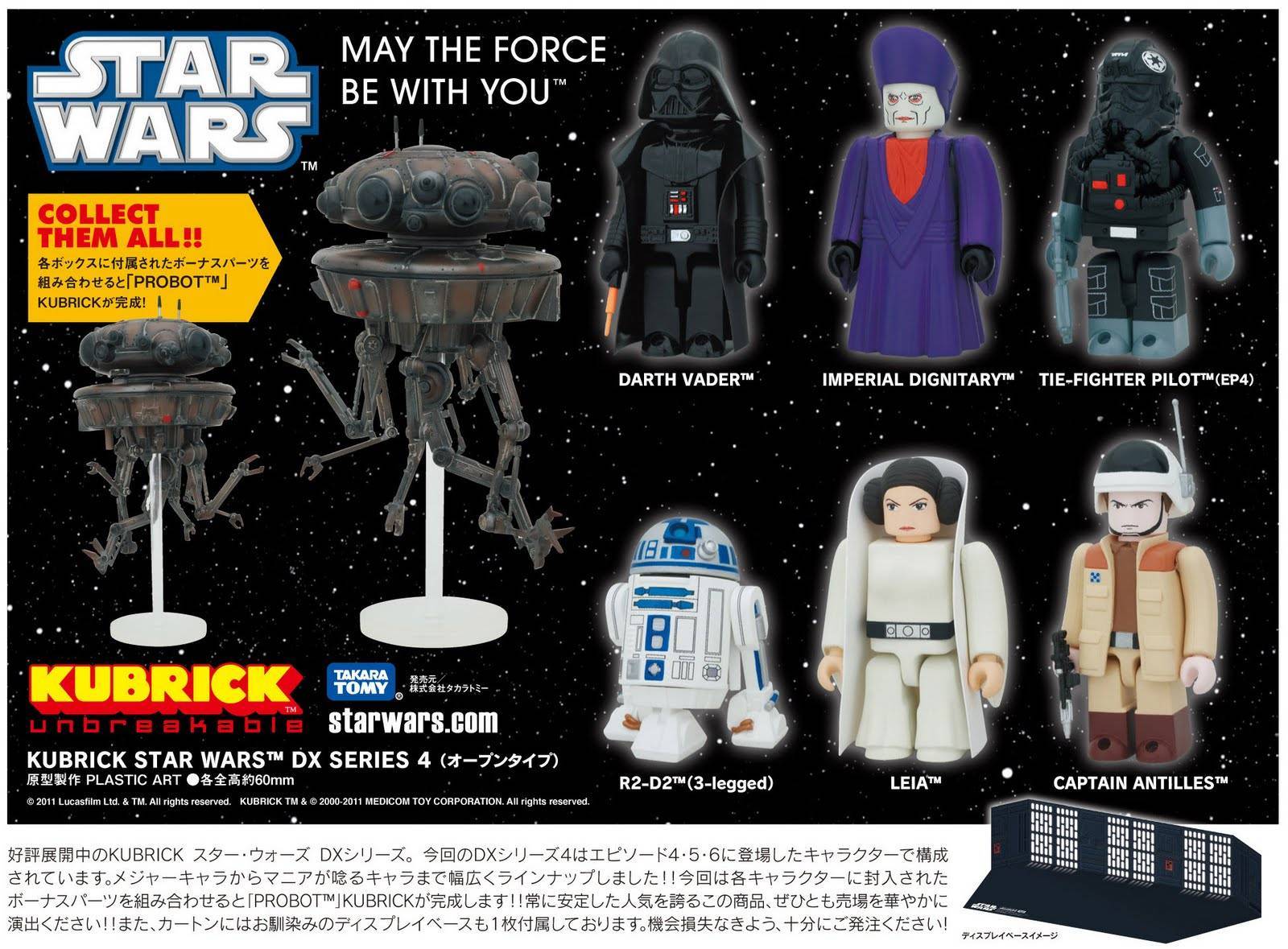 Medicom Toy was founded by Tatsuhiko Akashi, an ordinary salaryman who was growing tired of his desk job in computer manufacturing. He dreamed of building a toy company and did so in 1996, when he pursued his inner child by manifesting his dreams into a reality.
    The first products were vinyl figures and small flat-footed, LEGO man-like figures called Kubrick. Named in honor of the icon of modern film, Stanley Kubrick, the name is also a combination of the word 'Kyu' translating to nine in Japanese to refer to the nine body parts of a standard Kubrick figure (head, torso, hips, arms, hands, and legs) and the English word 'brick,' in reference to the similarity to LEGO's mini-figures. Following to the solid initial popularity of the Kubrick, Akashi designed a simple white bear emblazoned with a new red "@" logo called Be@rbrick, and on 27 May 2001 the Be@rbricks were gifted to the attendees of the World Character Convention 12 in Tokyo. Be@rbricks received instant recognition from the existing Medicom Toy otakus and brought about new followers, due to its undeniably cute design and exceptional collaborations – thereby initiating a new era in the world of collectible toys.
Similar to the Kubrick, Be@rbrick comes in a variety of sizes and styles. Be@rbricks range between 50% to 1000% (35mm to 700mm, respectively). The 50% is usually released in the form of a keychain, while the 70% is typically seen as a lucky charm with customizable tags. The most classic style of Be@rbrick are the 100% which are usually released in blind box versions. The next size-up are the 150% which are flashlight keychains, followed by the 200% which is only released as part of the Chogokin Series or Super-alloy – an array of figures in die-cast metal that each weighs 400g. The 400% is the second most common format and is typically favored by avid collectors. Lastly, the 1000% are the largest Be@rbricks and often represent the highest level of passion in the collectors circle and arguably can measure the wealth of the owner.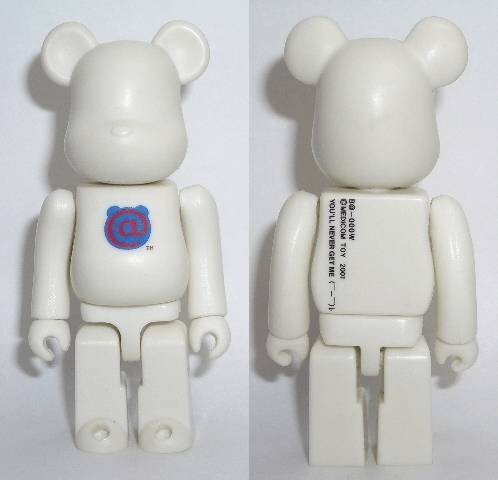 On average, the "entry-level" in the game of collecting Be@rbricks is the 100% blind box. Besides its low retail price, the blind box entices new followers with its lucky draw method, as one could possibly draw an extremely rare piece in the assortment of 12 random figures. The blind box prompts you to enter the game and participate in the art of buying, selling, and trading figures to compete private collections. Every series of blind box features a new selection of Be@rbricks with its category and percentage in rarity: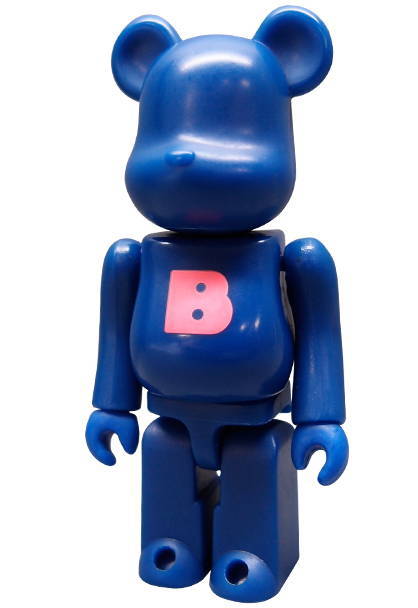 Basic (14.58% rarity)
A solid-color figure with a letter inscribed on the chest; when all nine figures are placed in a row, they spell out Bearbrick.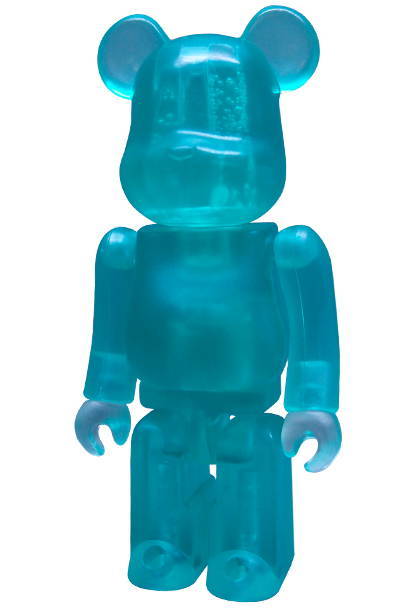 Jellybean (11.45% rarity)
A solid-color figure molded in translucent plastic.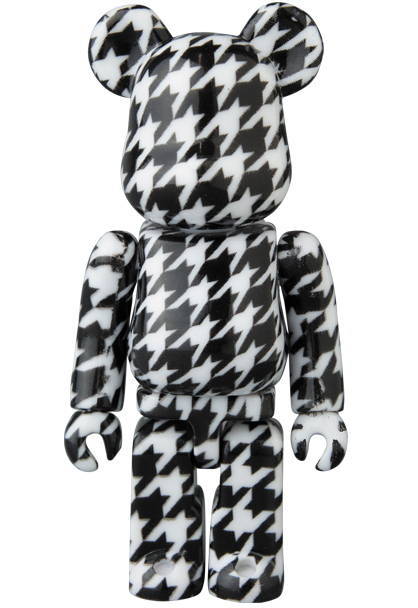 Pattern (11.45% rarity)
A figure with a patterned deco designed by the artist/designer Charles Eames.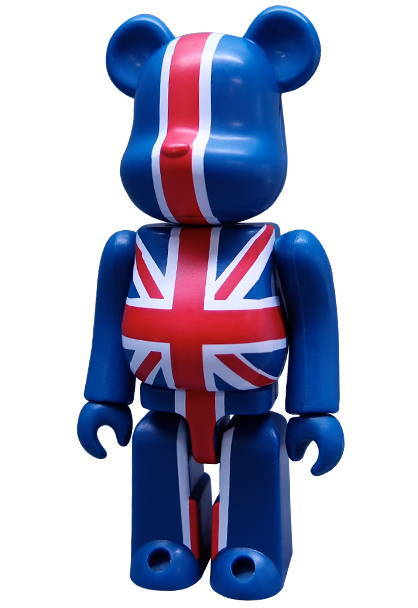 Flag (9.37% rarity)
A figure with a country's flag painted over it.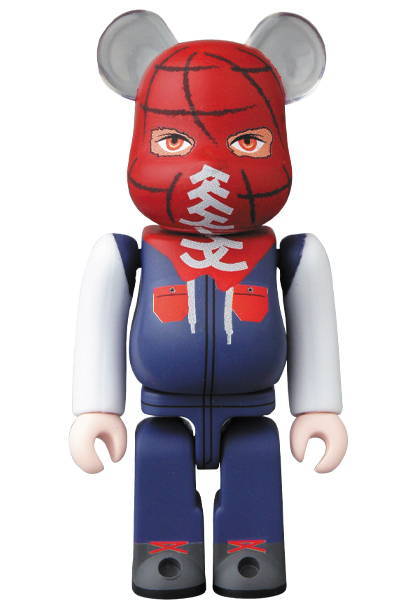 Horror (9.37% rarity)
A figure with a reference to a well-known horror film or related to a horror genre.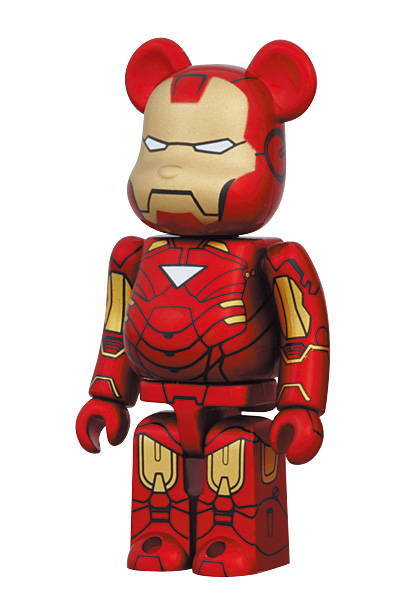 SF (10.41% rarity)
A figure with a reference to a sci-fi source, often a film.
Cute (13.54% rarity)
A figure which visually represents the concept of cuteness.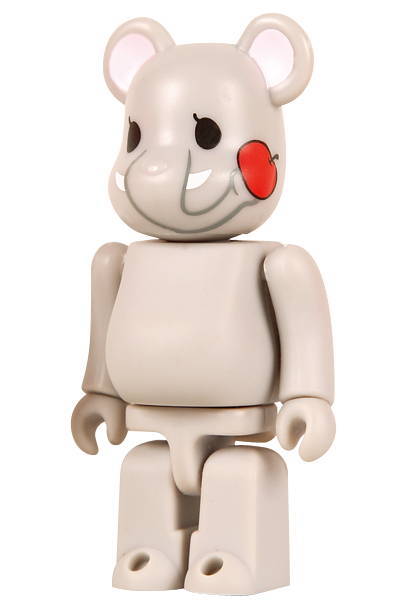 Animal (8.33% rarity)
A figure that depicts an animal.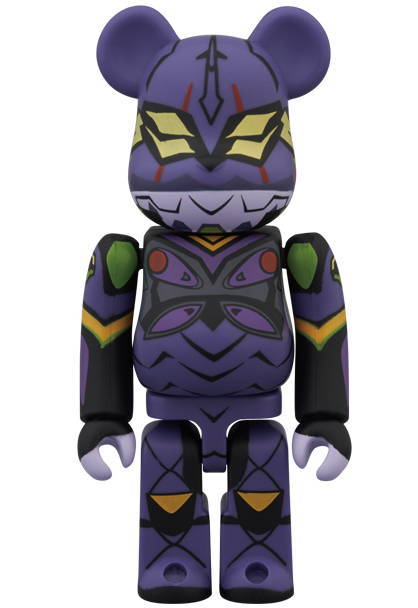 Hero (7.29% rarity)
A category first introduced in Series 21 and consists of superheroes from DC Comics.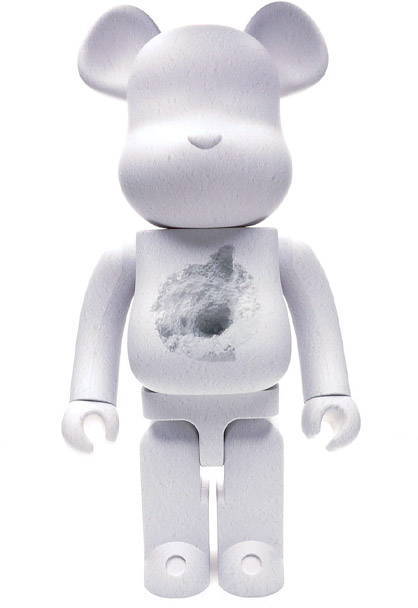 Secret (0.52% rarity)
The main jackpot of the entire series, the figure is neither listed on the box, nor announced alongside other new products. The chance of finding this figure is 48:1 and in some cases 96:1.
Collaborations of Be@rbrick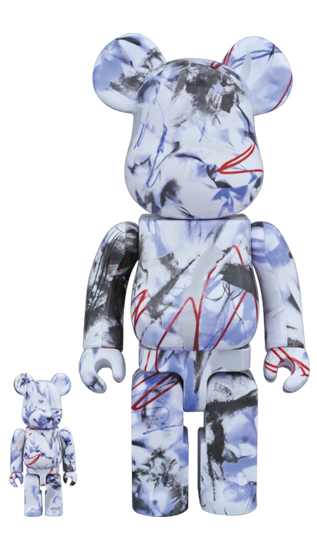 Artists and brands from around the world contribute to creating some of the most sought-after Be@rbricks, which are valued on the same level as fine art and has its own "investment" royalty that grows in time. From graffiti legends like Stash, Futura, and KAWS, fashion labels like Coco Chanel and Vivienne Westwood, to sportswear giant like Nike and extremely rare colorways of Air Force 1 and SB Dunk Low.
While Be@rbricks are Medicom's "bread and butter", there are other numerous sub-labels and side projects as well. Medicom drops seasonal releases with streetavant-garde fashion label Undercover and past projects include toys such as the Gilapple, Hamburger Lamp, Bear Floor Lamp, and the most recent Mr. Buttons Lamp. The biggest sub-label of Medicom Toy is "Sync."which offers limited-edition apparel and lifestyle goods created in collaboration with world-famous artists and their foundations.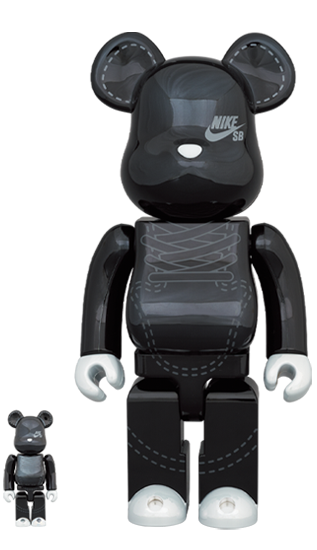 How Dreams Come True in Medicom Toy
Medicom's omnipresence in cultural media is made possible with the contributions from Medicom team. In an interview with Tokyo Otaku Mode, when asked about his process for choosing what to design, Akashi responded, "When [my staff] ask me, 'Akashi-san, I want to make this,' I respond with, 'Well if you want to make it that badly, then please go ahead.' Frankly, there are things I don't know about within those media and if a staff member wants to seriously pursue it, then I think it's my job to let them."
    In avoiding market research altogether, Akashi created a space where design aren't bound or limited to trends, and every individual can draw on a blank canvas. As he has manifested his own dream into a reality, Tatsuhiko Akashi empowers his people to be able to do the same in the universe of Medicom, and this approach to limitless exploration is the beauty and power of Medicom Toy. If Medicom didn't create the market for high-end collectible toys, it definitely pushed the boundaries. Undoubtably, the works of Medicom Toy will remain as a highly significant cultural phenomenon.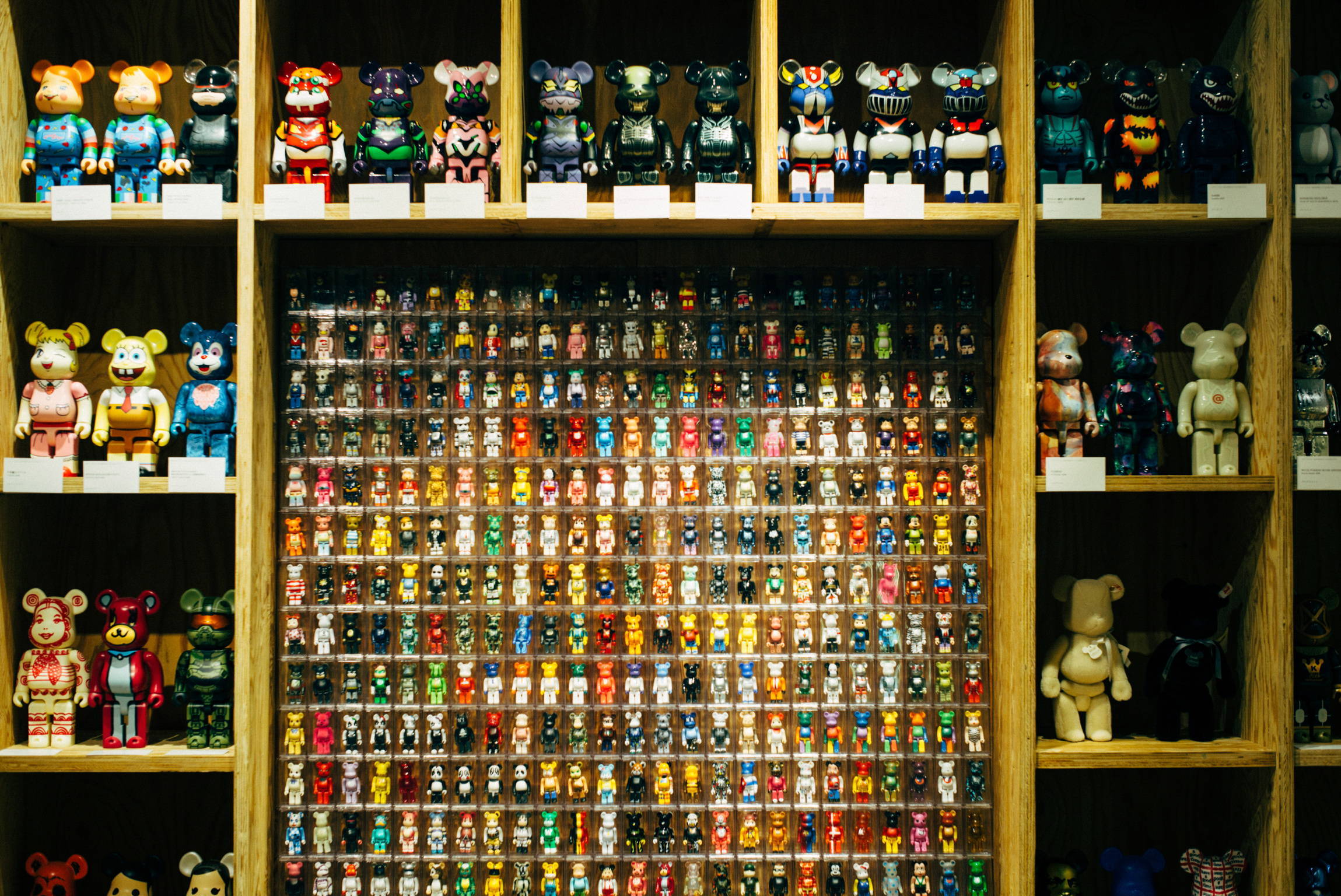 "Not A Toy" Exhibition at Frame during Dubai Design Week 2017
CHECK OUT THE LATEST COLLECTION