When the peaked cap is off, this globetrotter dressed in Brain Dead with some Nike SB dunks rides into the sunset on Harley Davidson's cruiser bike. Ahmad Almuhairi tells his journey through discovering his personal style and passion in motorcycles.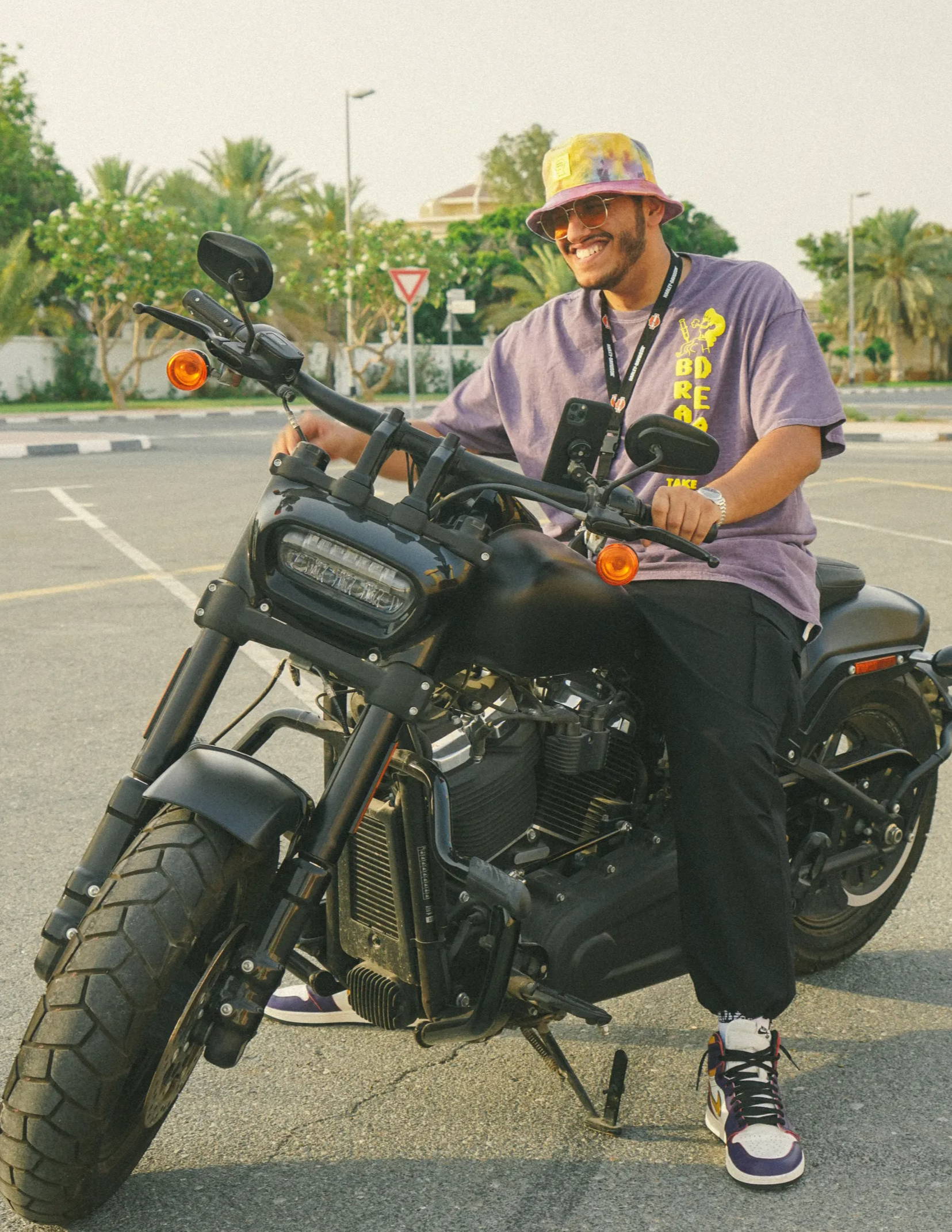 How did you get into the game?  
I started from the bottom-up, from sneakers. I used to be like Brad Hall, rocking fresh sneakers with casual wear (haha). My main inspiration came from my older brother, Salem. He made me realize that style is about personality and not about spending money. Also, as a pilot, I travel a lot for work which allowed me to see various trends around the world.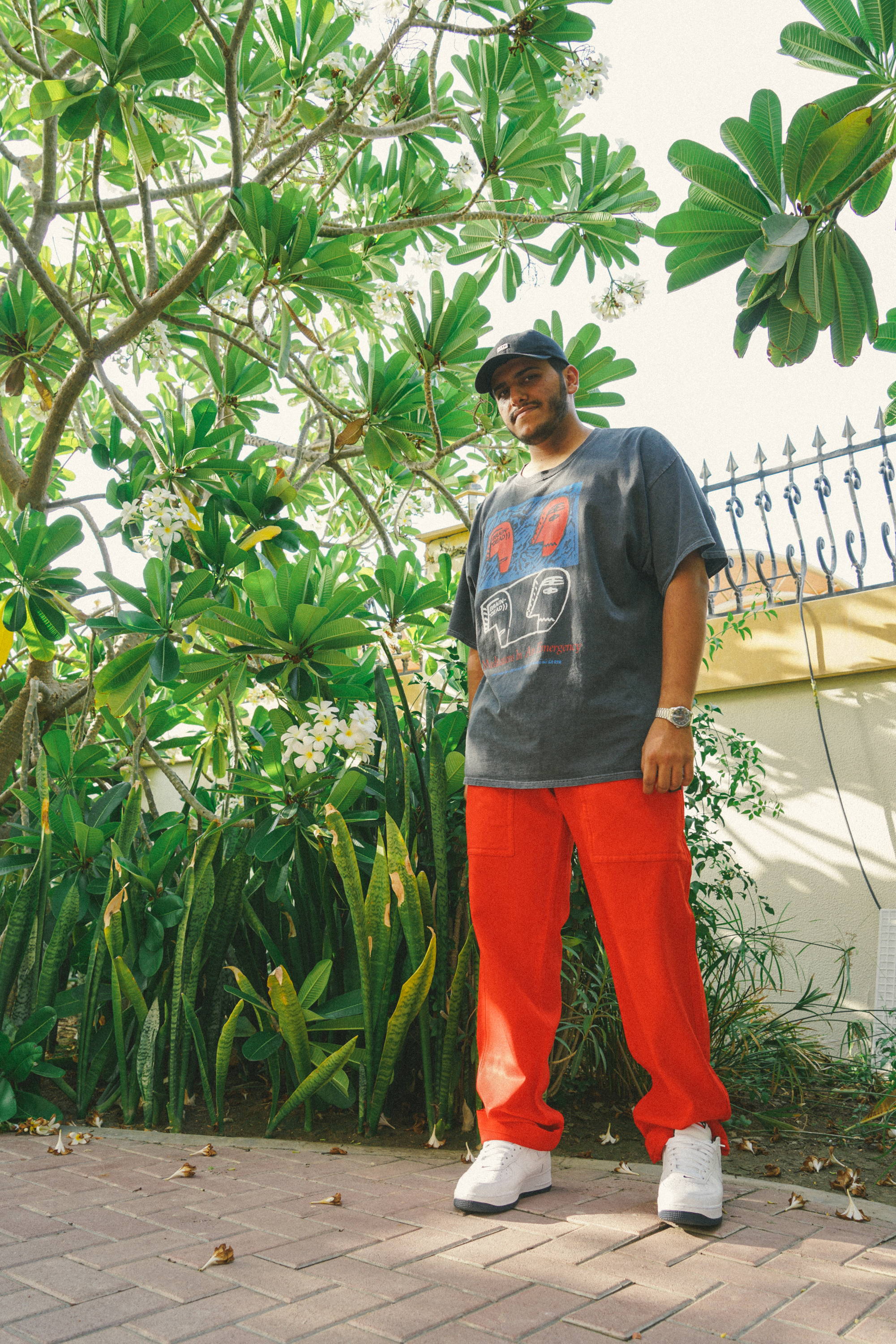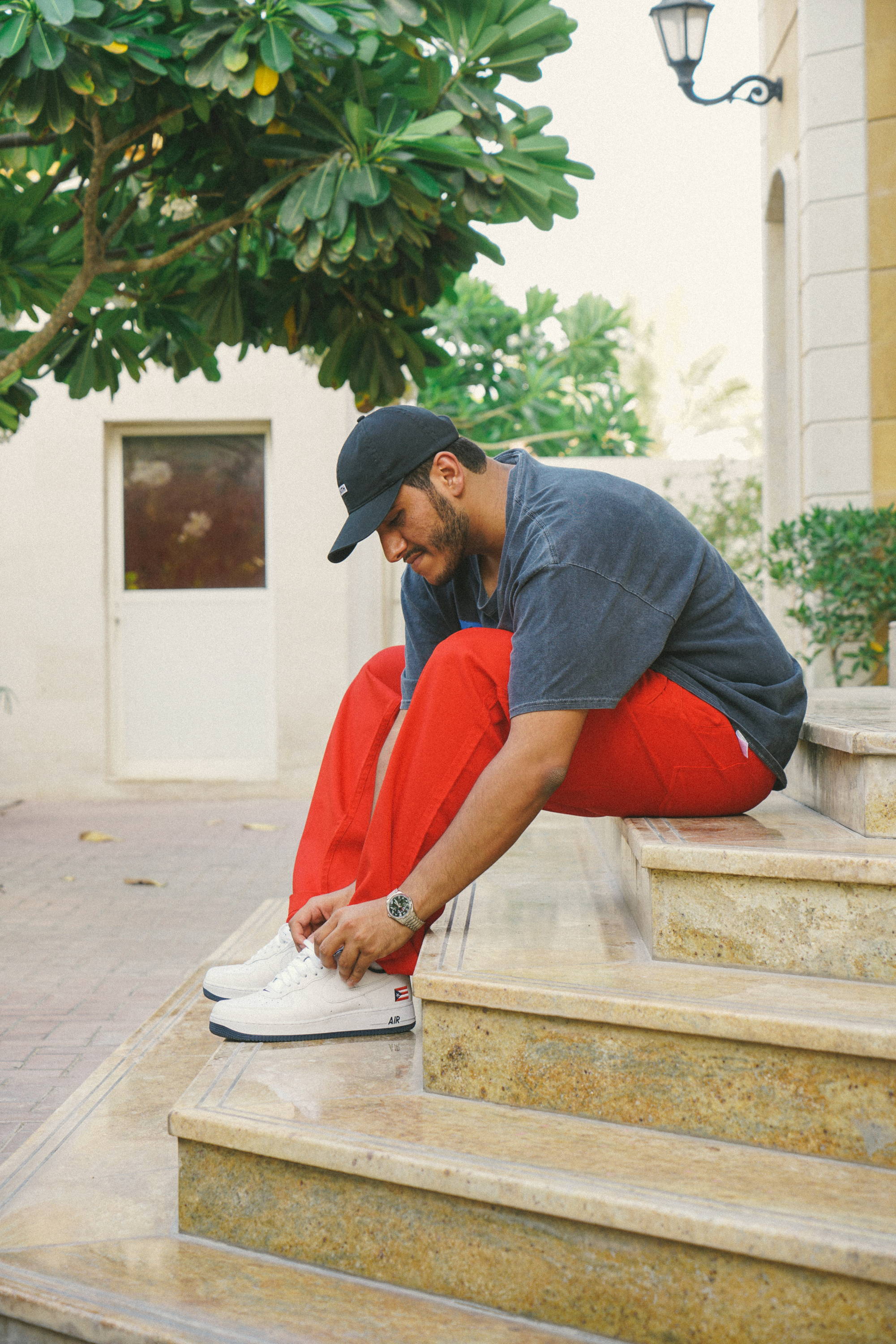 How did you find out about us?
Through my brother. I saw Salem in Neighborhood pieces and he told me that he picked them up from a concept store called FRAME. I was looking for Japanese brands but was worried about copping them online because of the complicated Japanese sizing. FRAME solved my problem.
Favorite retail experience?
The first memory that comes to my mind is the Pass-Port shop in Australia. I've been to so many skate shops around the world, but the experience in Pass-Port was truly memorable. I was surprised to see a skate shop with such a heart-warming vibe and even have its own art gallery. There was an installation of a racked car dipped in the mud. While I still haven't figured out what this "clay-car" was symbolizing, it was an eye-opening moment as I realized the limitless creative potential of skateboarding and streetwear.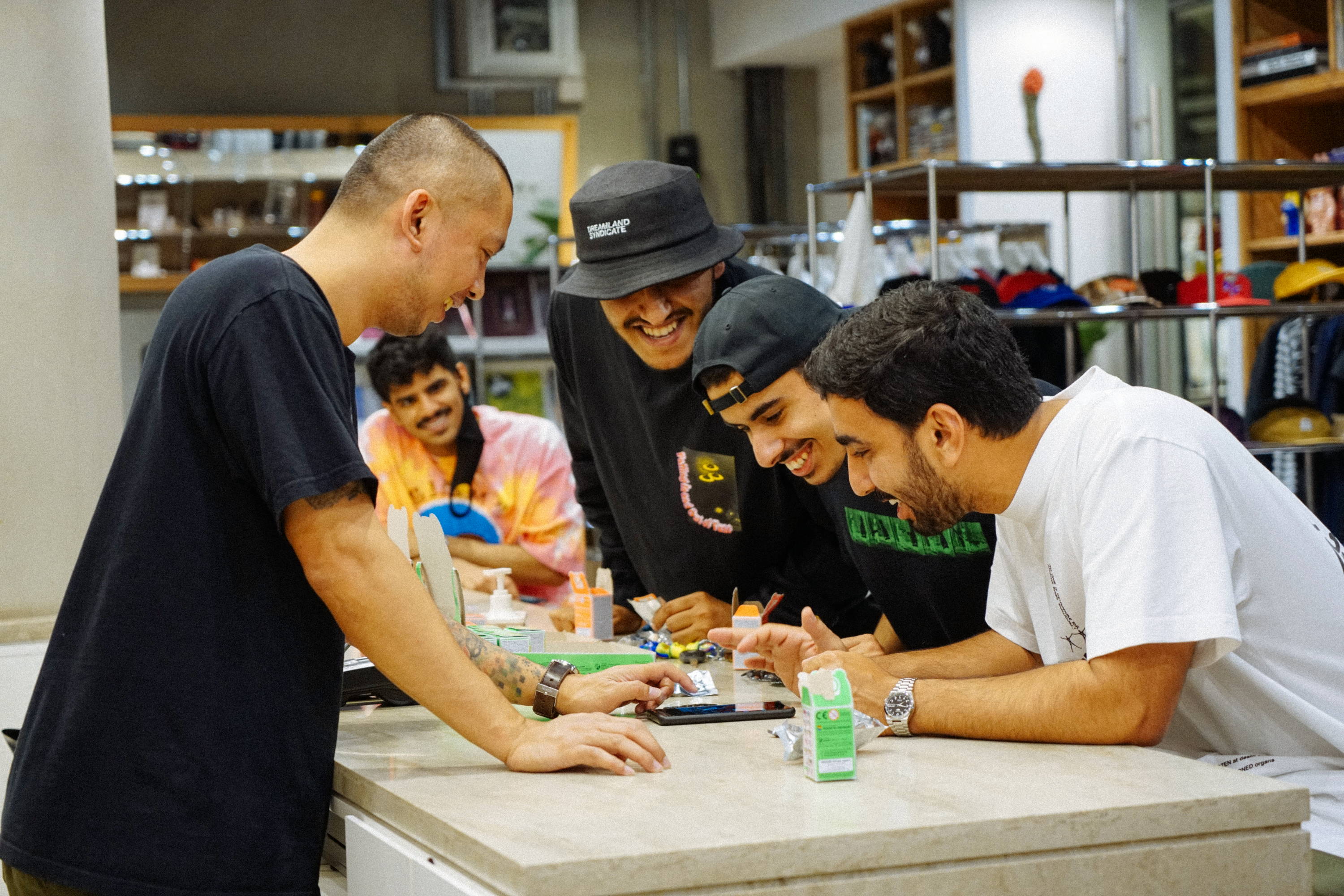 How you discovered your passion for bikes?
I'm deeply into mechanics and technology – and this is one of the main reasons why I applied for the aviation academy to become a cadet pilot. I love Harley Davidson's motorcycles specifically because of their rumble sound of V-engine. My desire to get a Harley dates back to my high school years when my heart was set on "Fat Bob" Cruiser Motorcycle. I knew that I could get into trouble if my family ever found out, but my cousin Mohammed, who had been supporting this passion since day one, got his bike at the same time as me.
How do you balance two completely different passion points – streetwear and motorcycles?
The stereotype of a biker is that he wears leather jackets, vests, and big boots. But that's not really my thing. My interests in bikes and fashion can seem polar opposites, but this doesn't mean that I have two different lifestyles. Rather than pretending to be a biker in leather-down outfits who rides with a big clique in the night, and then wake up the next morning to queue up for the new sneaker drop, I like to do things my way. I feel way more comfortable to fuse both things and enjoy them together. Just be me.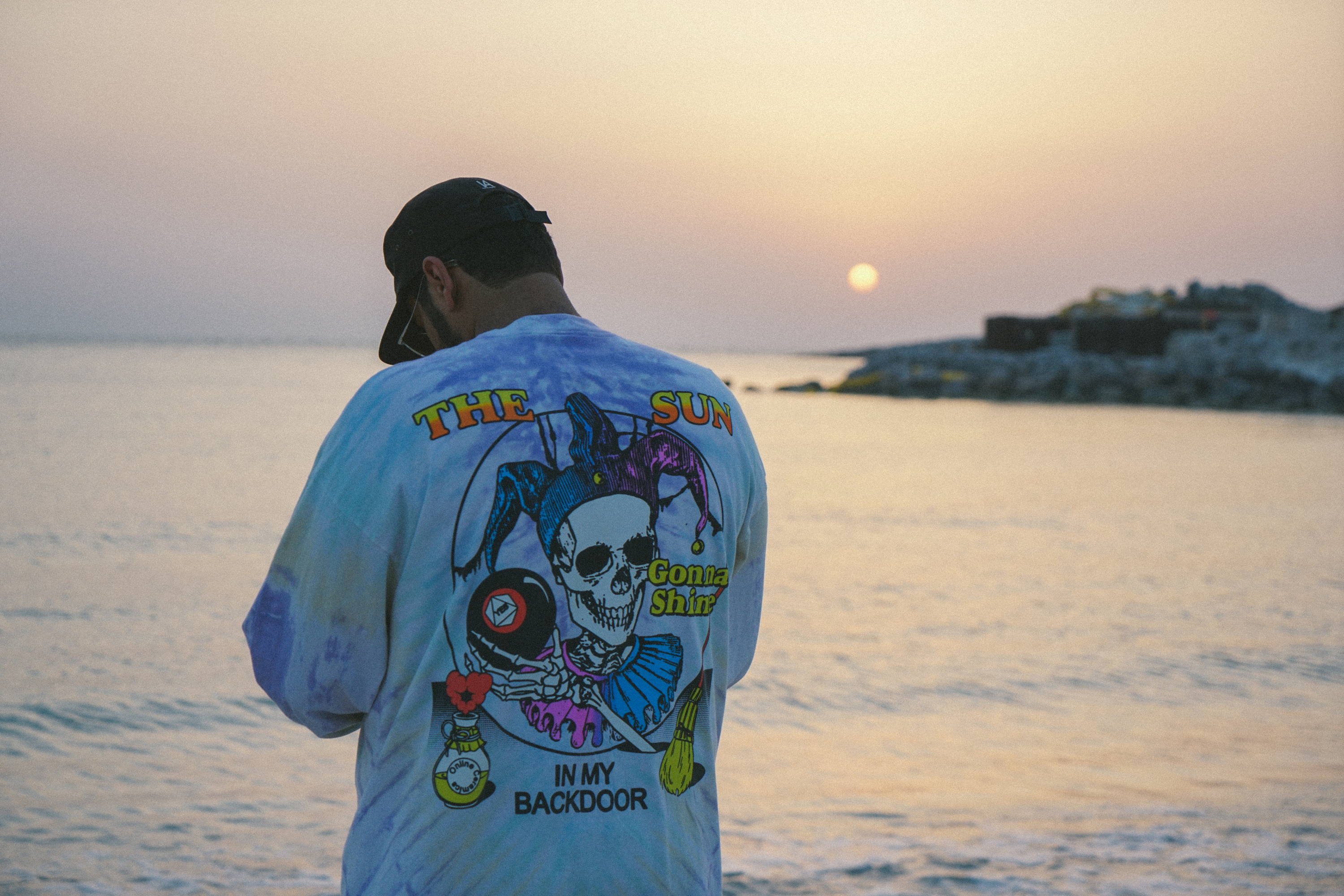 Favorite brand at the moment?
To be honest, I cannot pick one or even shortlist my top favorite brands. I truly believe that every brand has its own signature pieces that make the brand stand out. For example, Palm Angels have their trackies and shorts that are actually cozy. The other aspect that makes a brand unique is the brand story. Online Ceramics, for instance, is a brand that is run by a few "deadheads" who are creating and running the whole company out of pure love and appreciation of the hippie culture.
Compared to the rest of the world, what is unique about the streetwear scene in Dubai?
Dubai is a multicultural city that imports different concepts and ideas from other parts of the world. People embrace uniqueness. So when global streetwear culture is being brought to Dubai, there is a risk that streetwear as being perceived as only hype-based culture, while the true essence of it originates from self-expression. Shops that are bringing streetwear brands need to make more informative approach to introduce and educate this culture – and not only focus on making profits. People don't need more "hot" brands in stock, we need more "stories" to wear.
Speaking of individuality of streetwear scene in Dubai compared to the rest of the world, there is no clear answer yet. We cannot fully incorporate streetwear to our lifestyle yet because of our proud attachment to traditional wear on the casual basis.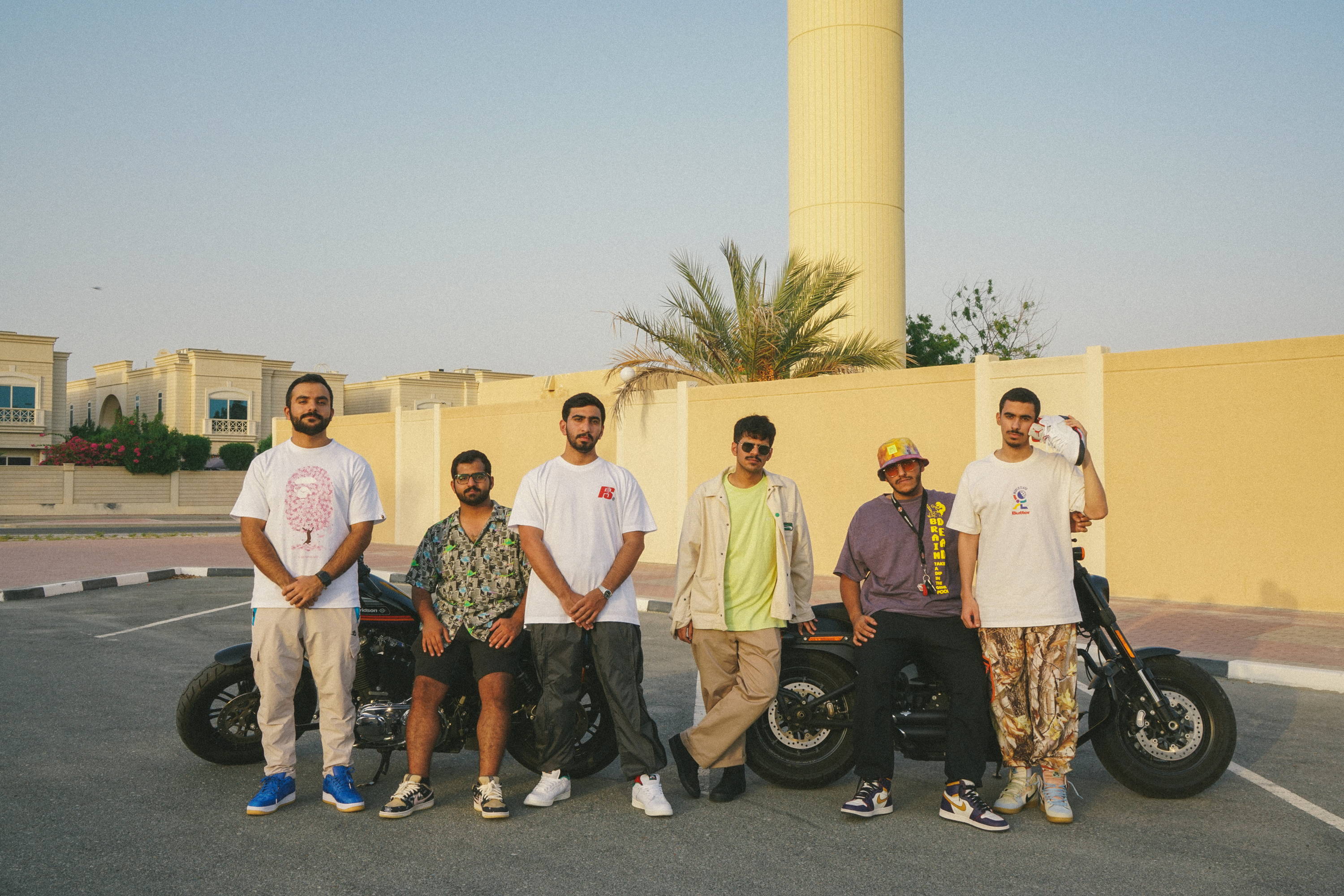 What are your favorite three purchases from FRAME?
Brain Dead Tees: Crazy graphics.
REAL BAD MAN GPH Tie-Dye Long sleeve: This was the first big step I took in leaving behind the skepticism of wearing long sleeves in the summer.
CDG Shirt Wide-Leg Pants: Super comfy, colorful, and most importantly, a fundamental statement piece for any of my fits.