One of the most rewarding aspects in realizing FRAME's vision to develop a premium lifestyle and inspire people to discover the art of hype, is meeting like-minded people who share the same love for this culture. In the next few volumes, we will be meeting up with friends who are "inside" FRAME's universe and learn more about their inspiration and personal outlook on fashion, art, and more.
In the fifth edition, we sat with the first ever collector who stepped into FRAME, Salem Almheiri. A true advocate of hype in the country and perhaps one of the most ardent collectors in the Dubai, Salem walked us through his personal development in the art of collecting in sneakers and toys.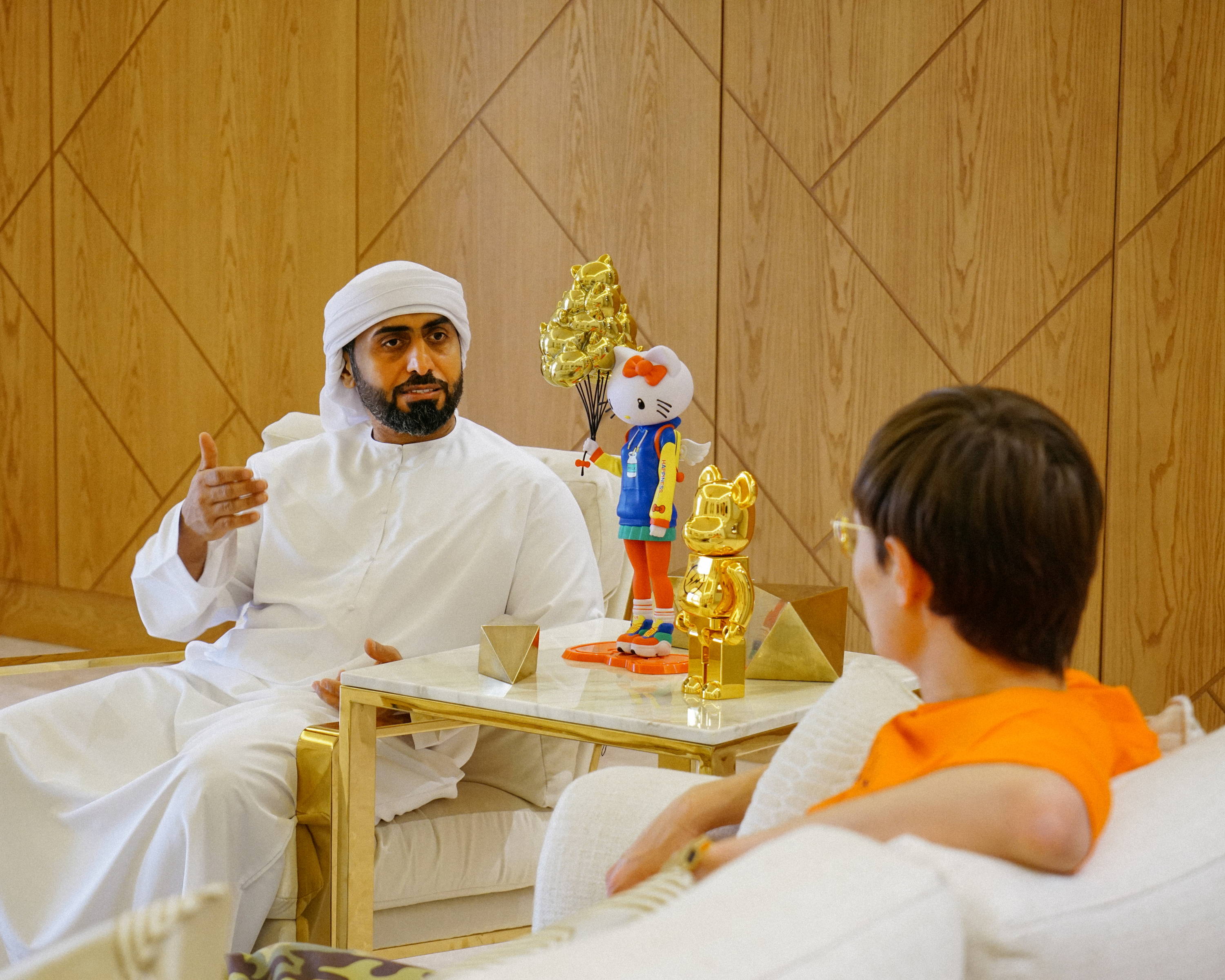 What does the art of collecting mean to you?
Being a collector has been my passion and hobby for the past few years. It takes patience and dedication, as I'm always on the look-out for 'must-buy' and unique pieces that are hard to come by. If my heart wasn't fully into it, I wouldn't have been able to get my hands on any of the amazing purchases that currently are on display in my house.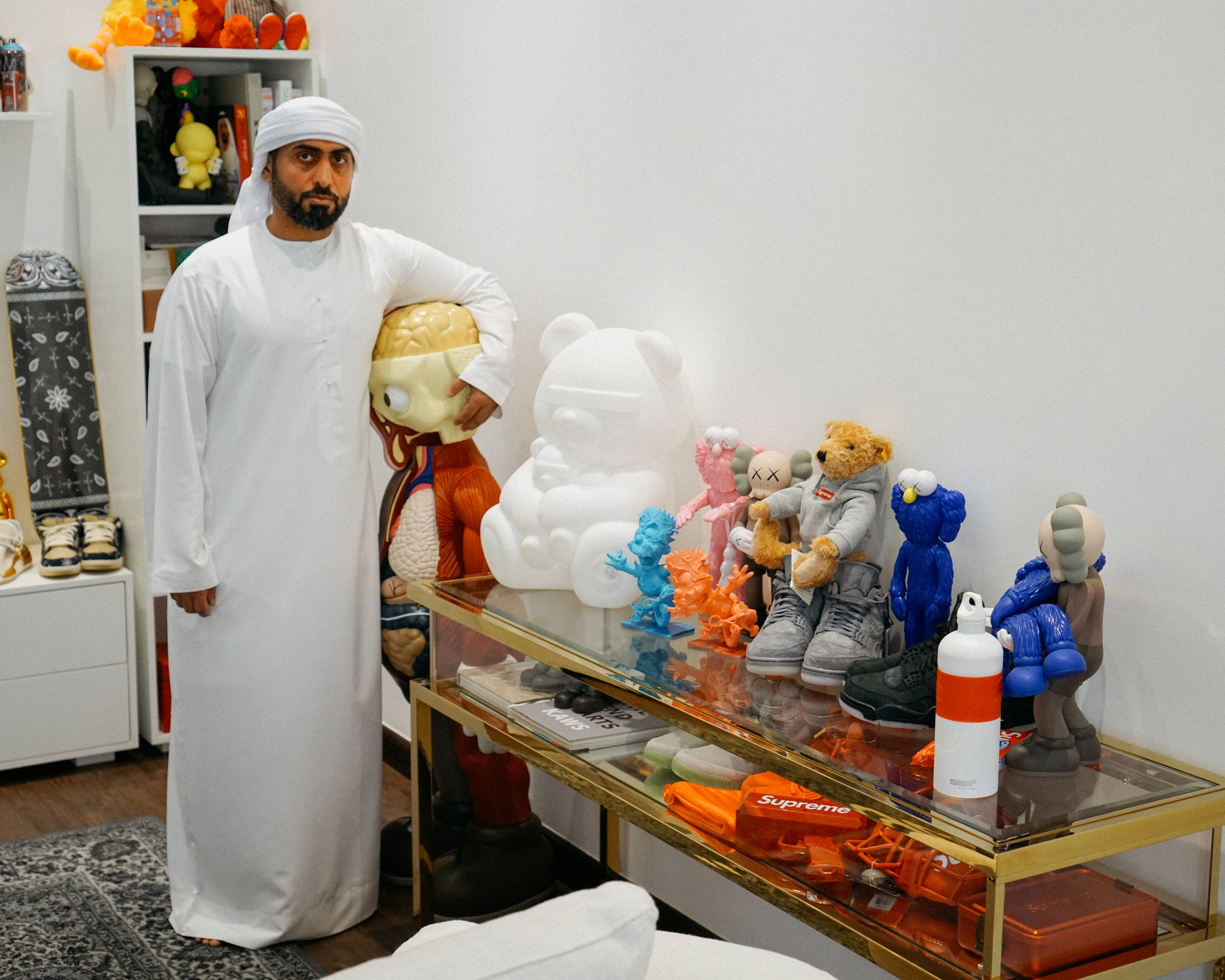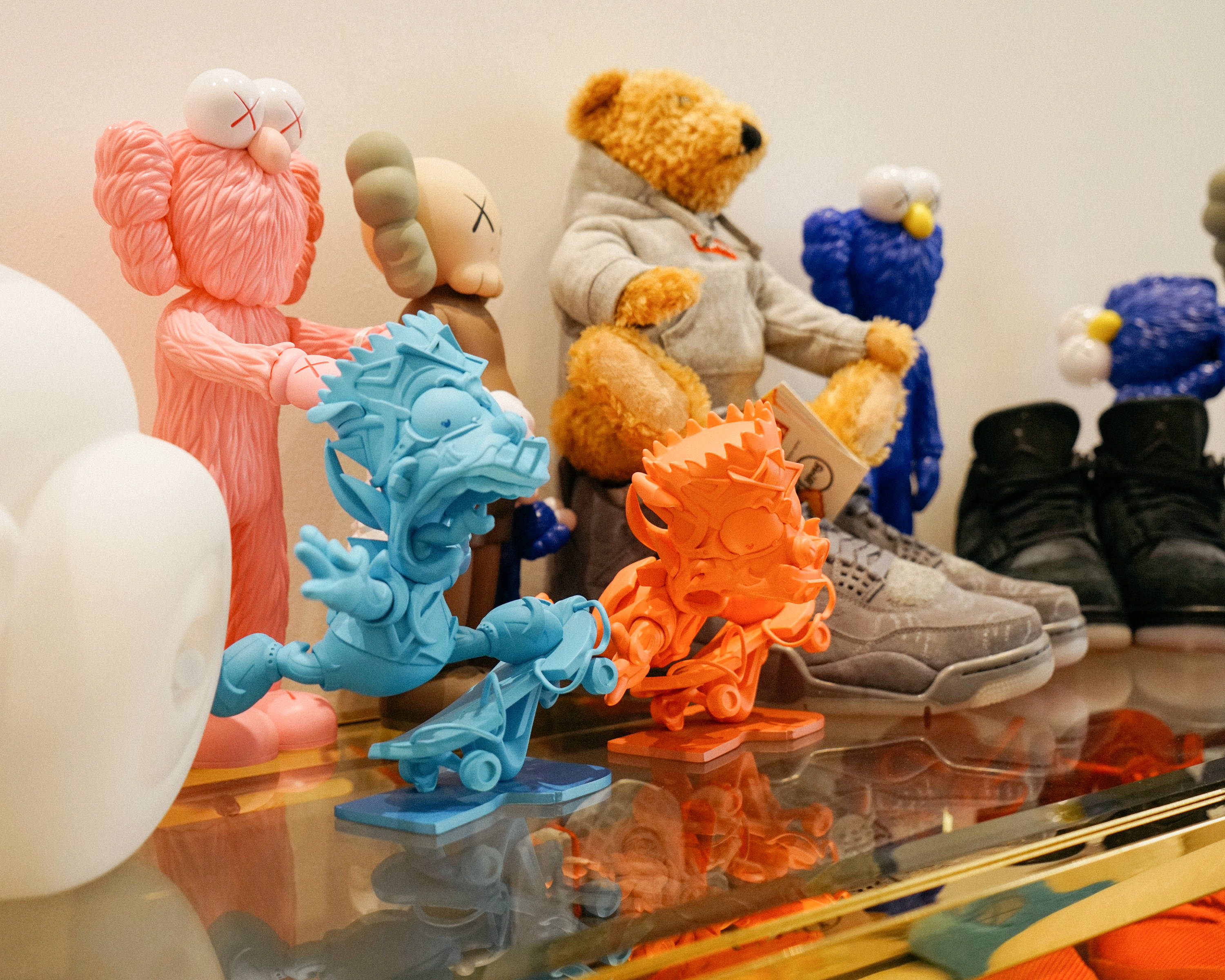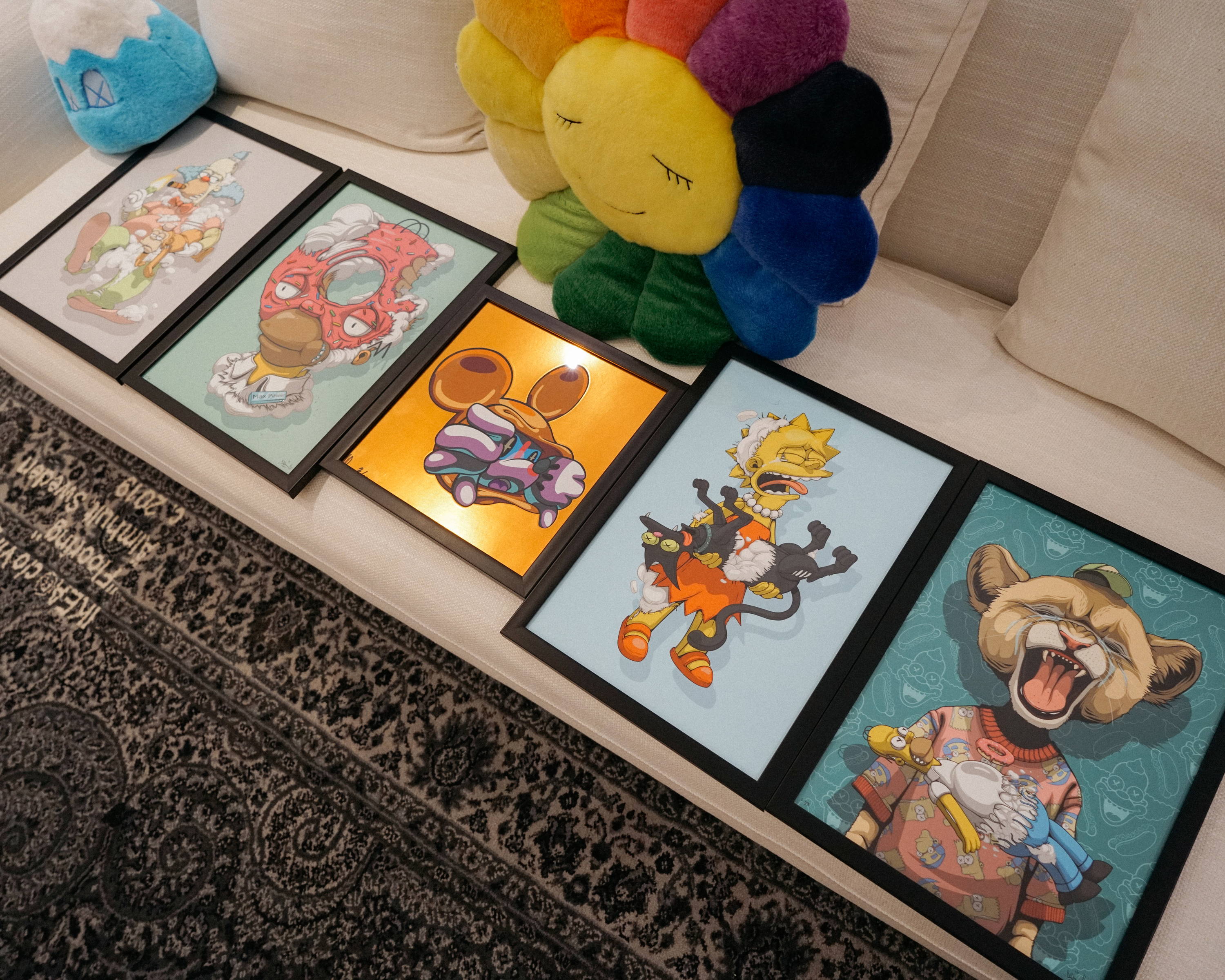 How did you get into the sneaker game?
I was quite an impulsive buyer. If I saw something that interested me, I'd buy them, wear them and, on many occasions, and during one of my more memorable trips to the US, I would be walking down the street and get stopped by a lot of people asking me where my sneakers were from. This motivated me to invest my time in sharing my taste and love for sneakers with others.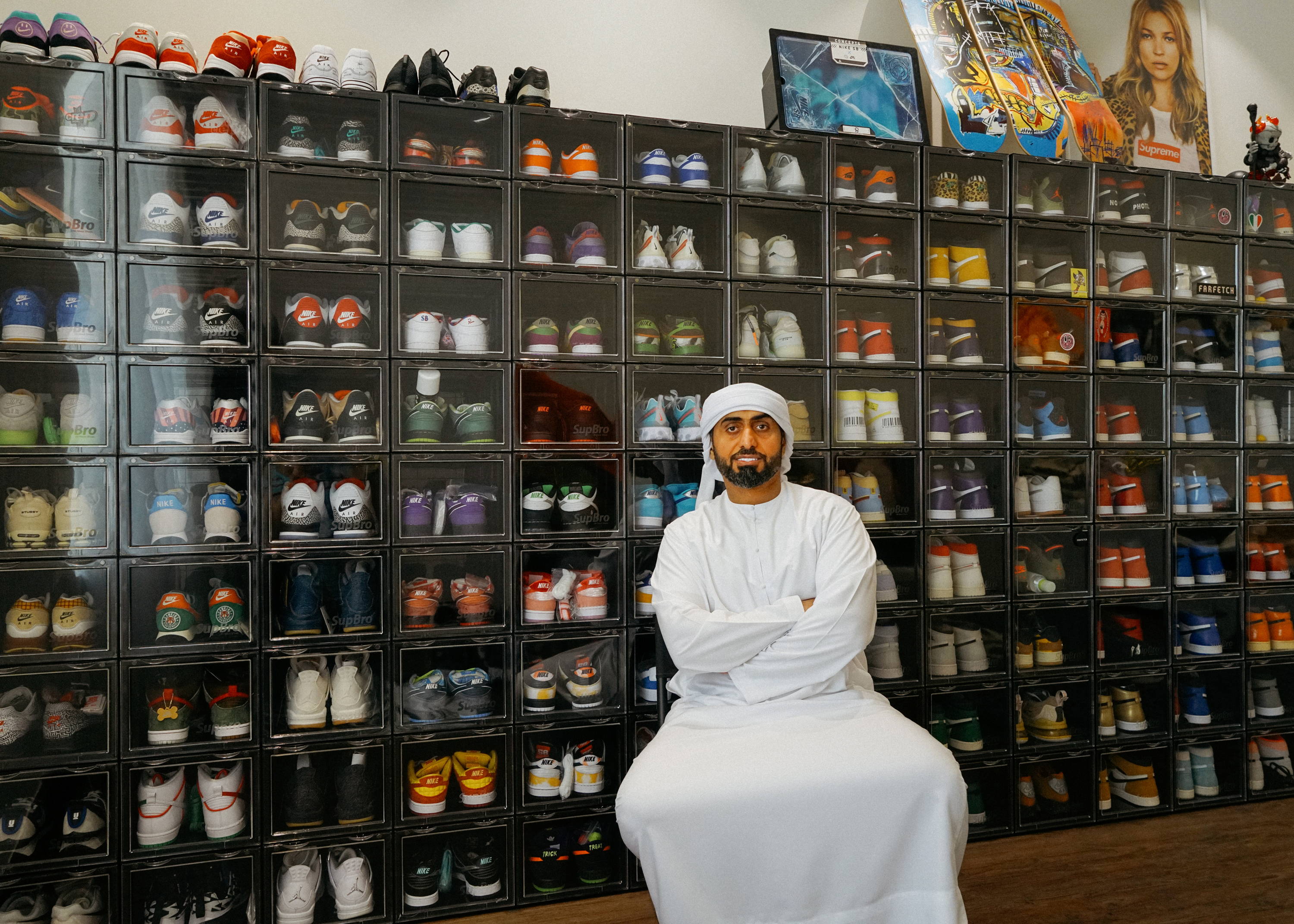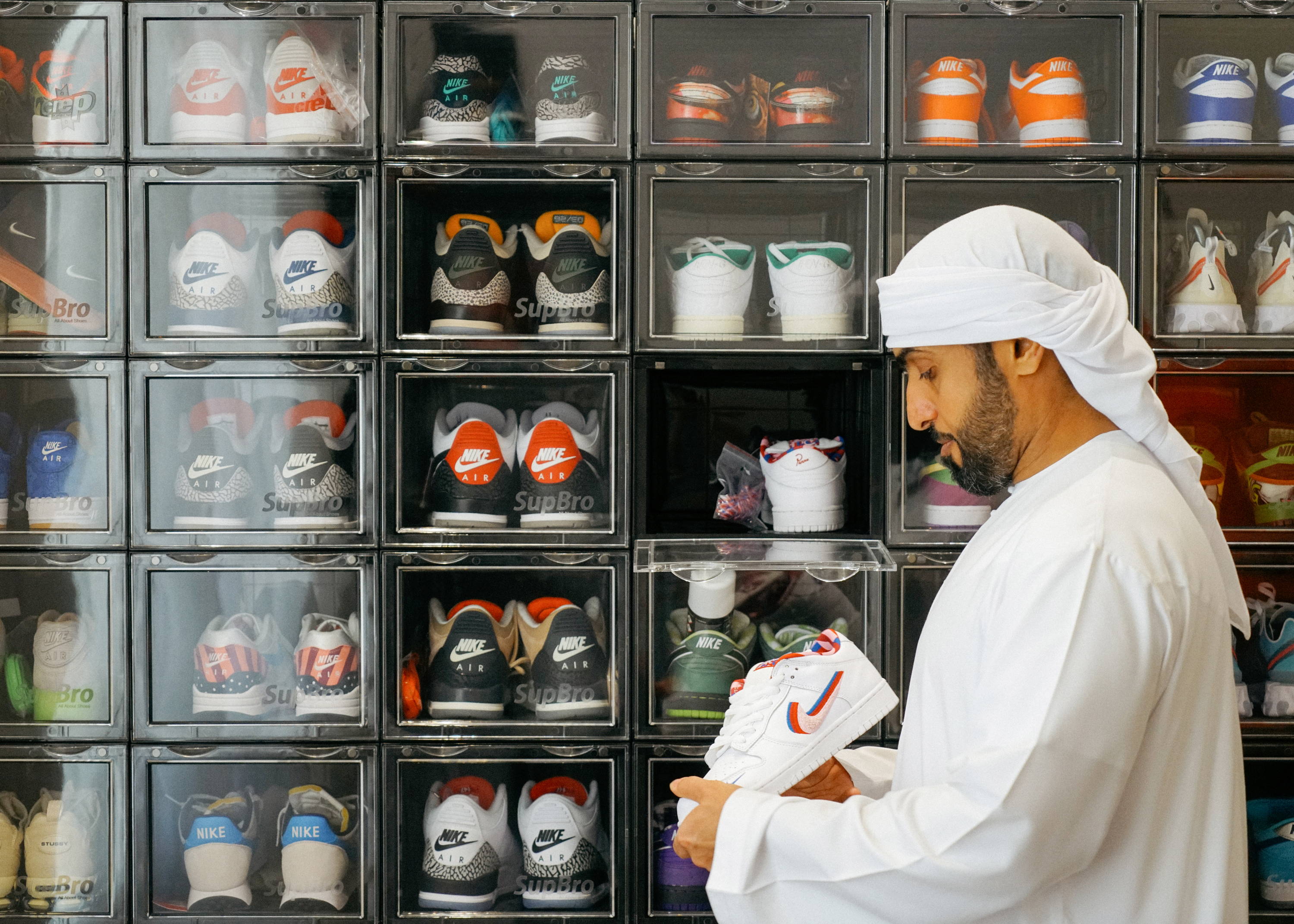 Which pair of sneakers was the first one that was a profound purchase?
Nike Air Yeezy 2 "Red October"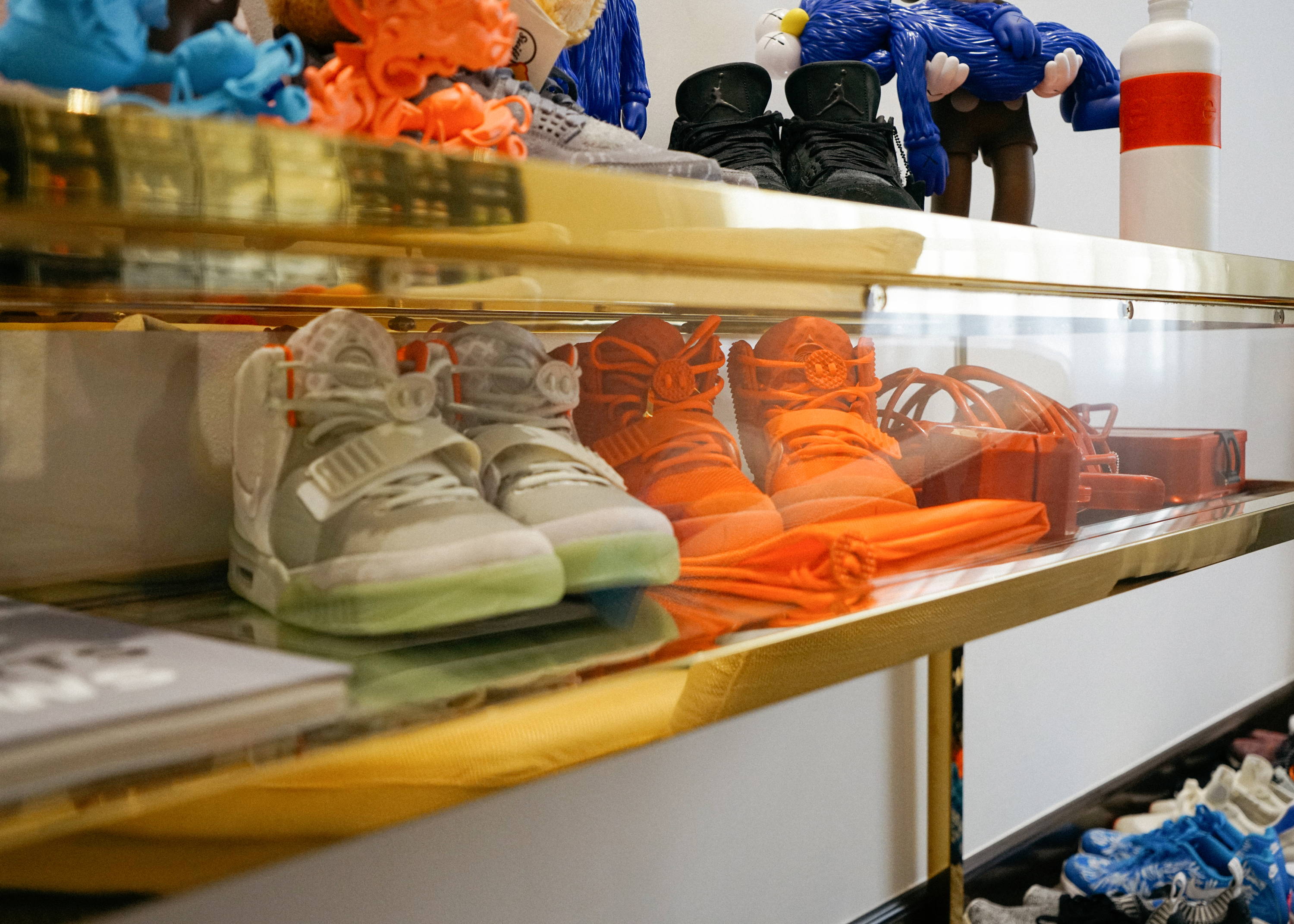 The ultimate grail and why?
Nike SB Dunk Low "What The Dunk", as it was created from 31 different Nike SB Dunks.
How does the sneaker culture in the UAE compare with that of other global markets?
It's still quite new but growing rapidly. One of Dubai's most popular 'street culture' annual events is SoleDXB, the ideal space to show off, network with and meet fellow 'sneakerheads', who all share the same interests and ultimately, have the same goal of growing the community's interest in the sneakergame. SoleDXB is attended by many people, including influencers and celebrities who are seeded sneakers to wear to the event, consequently piquing one's interest to own the same pair! Around the world, the sneaker culture started years ago, specifically in the US, where someone I respect very much and has grown to be one of my idols, Michael Jordan, contributed to the rise of NIKE with his Air Jordans – the original and ultimate sneaker.
What do you love and hate the most about local sneaker game?
In comparison to other cities in the Middle East, Dubai's sneaker culture is more mature, specifically with the rise of specialized stores popping up across the Emirate. It's refreshing to see that there's a rise in demand in sneakers, hence the rise of establishments entailing limited and more mass collections.
The downside is that we are consistently late in releasing sneakers and their latest editions, so we are not in the same timeframe as global markets. This gets frustrating as Dubai is a global destination and we should be on par with the rest of the world.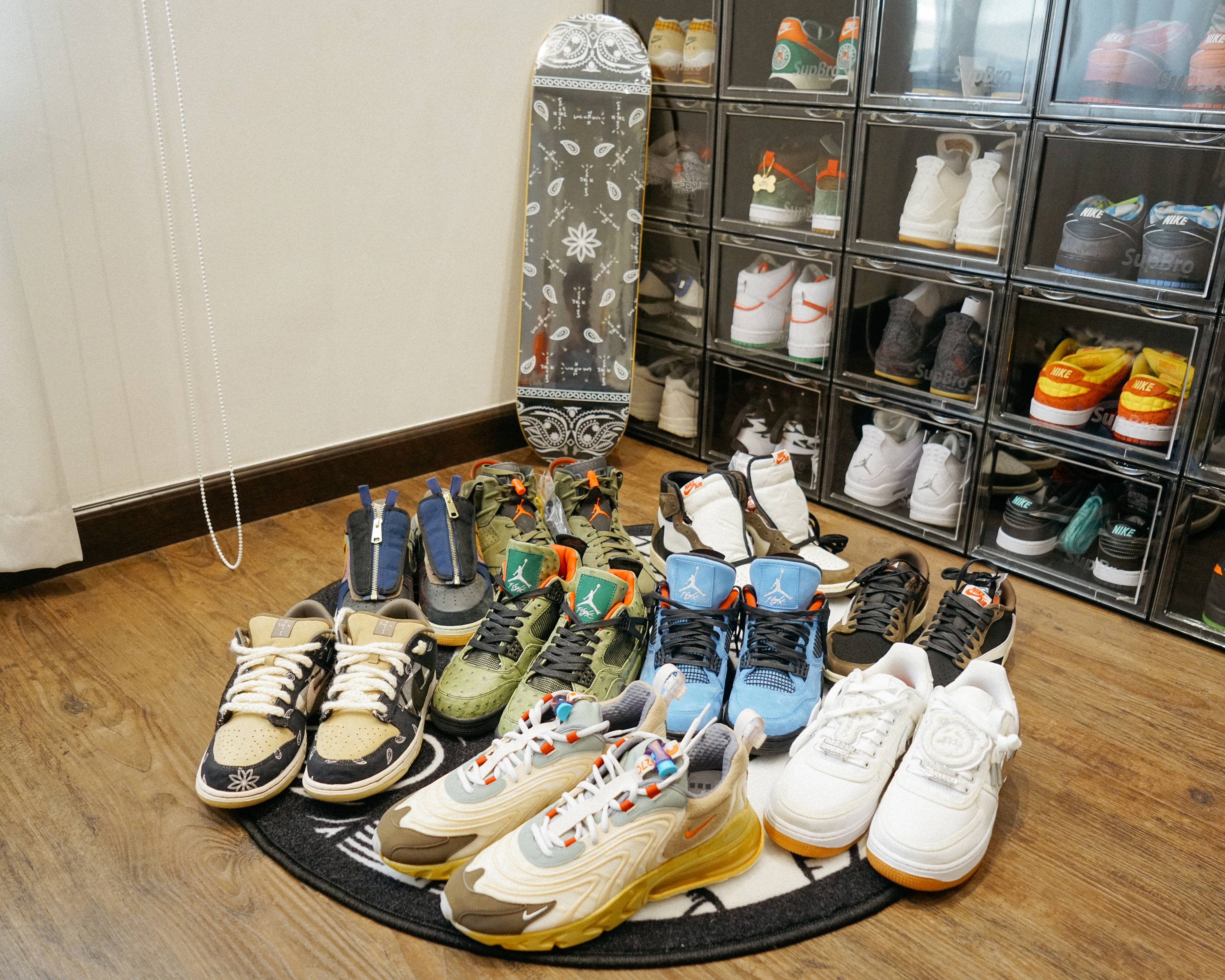 You are also a huge Medicom Toy collector. How did you develop your passion for collectibles?
My passion of collecting toys started in 2010, stemming from my attendance in bids and auctions. I always wondered why the toys were sold for their respective price tags and this built my curiosity.
Is there a specific curation you are sticking with in collecting Medicom Toy?
Based on sizes, for example, I collect 400% Bearbricks and curate them based on collaborations. I am not interested in collecting on-the-shelf toys, but I always look out for the unique pieces that are limited editions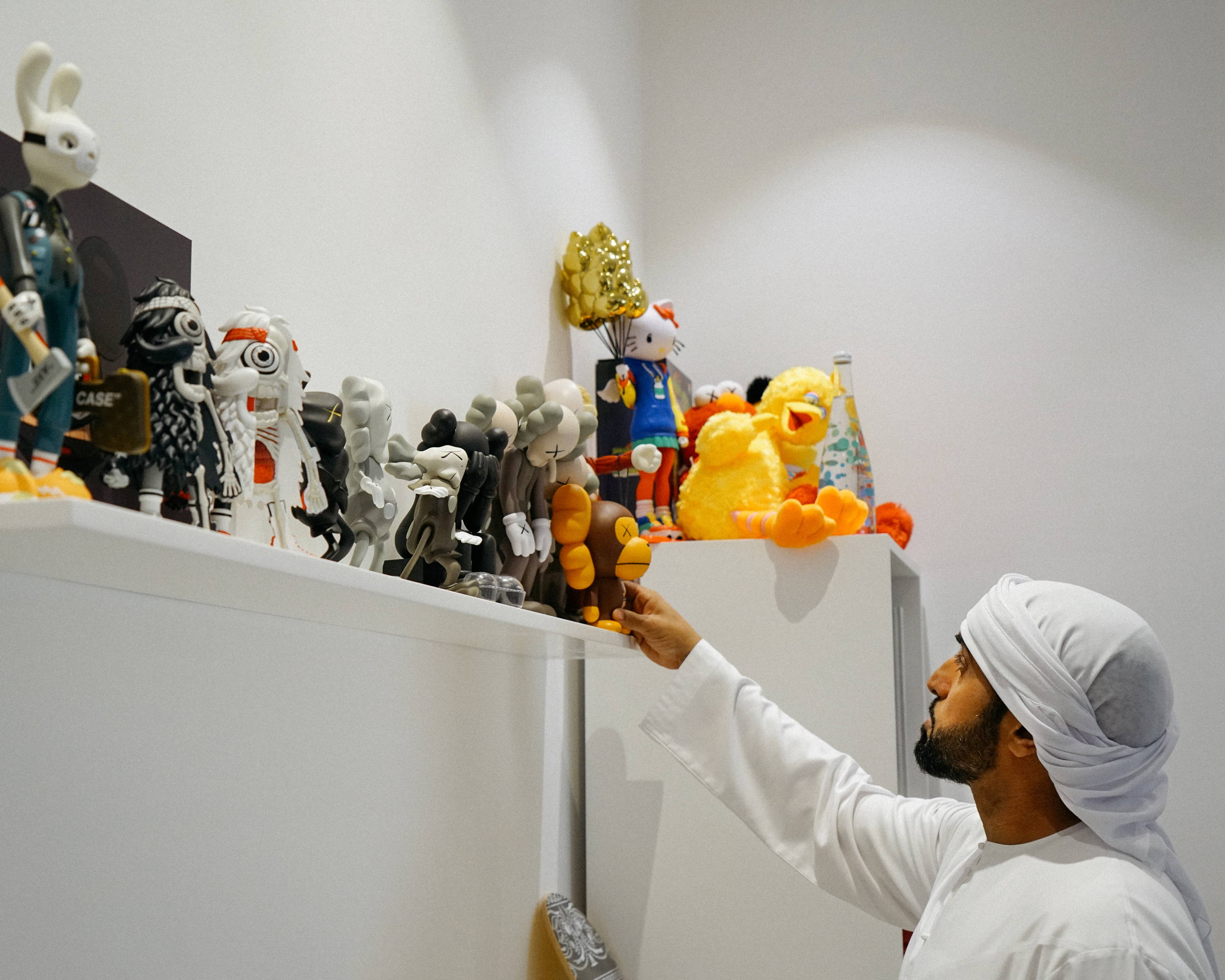 How do you see your collection evolving in the future?
I am planning to display them in an art gallery to show people my passion in collecting toys, just for exhibition purposes. I'm not interested in parting with any of my pieces as they all hold a special place in my heart.
Advice for the young collectors?
Research as much as you can before your first purchase.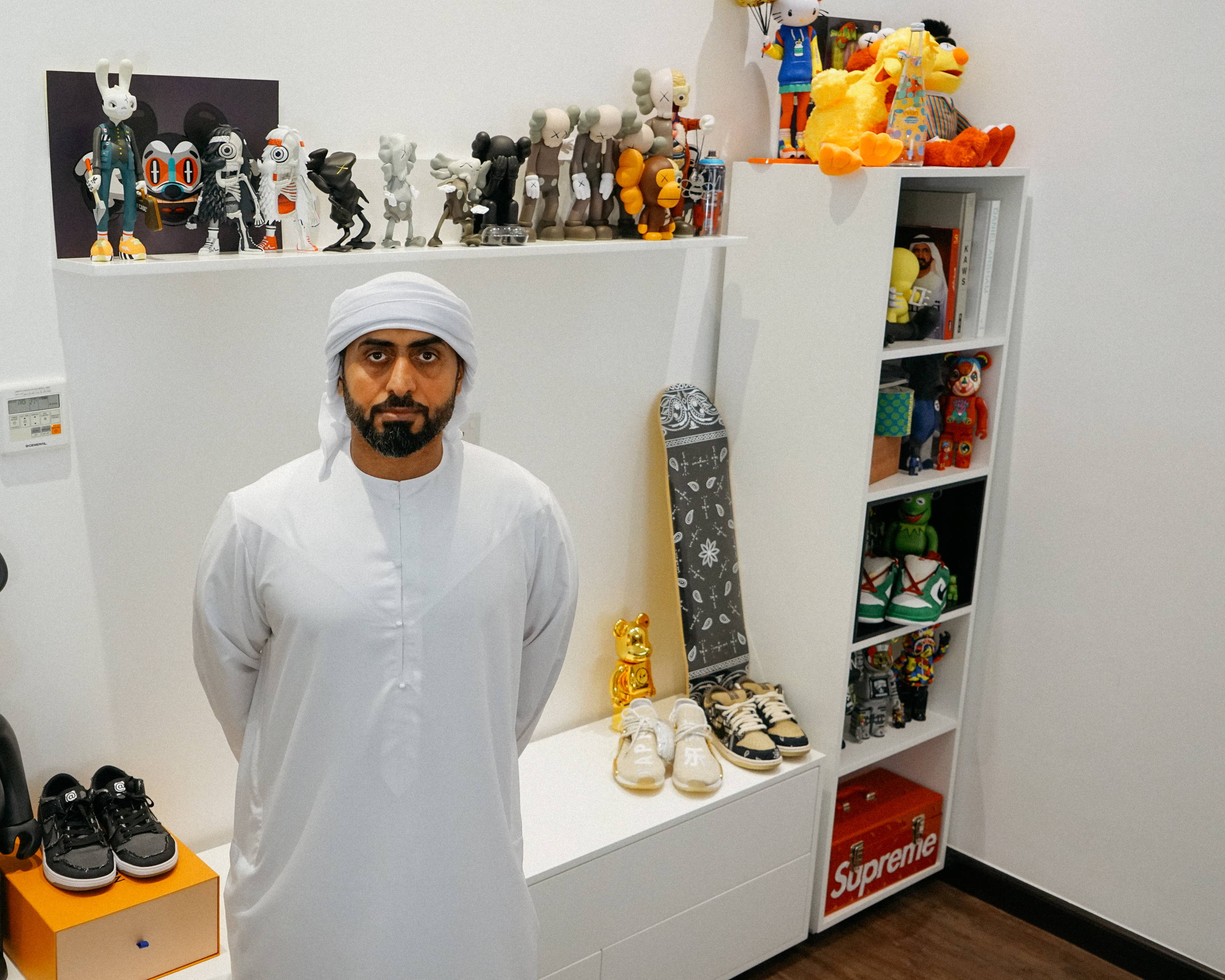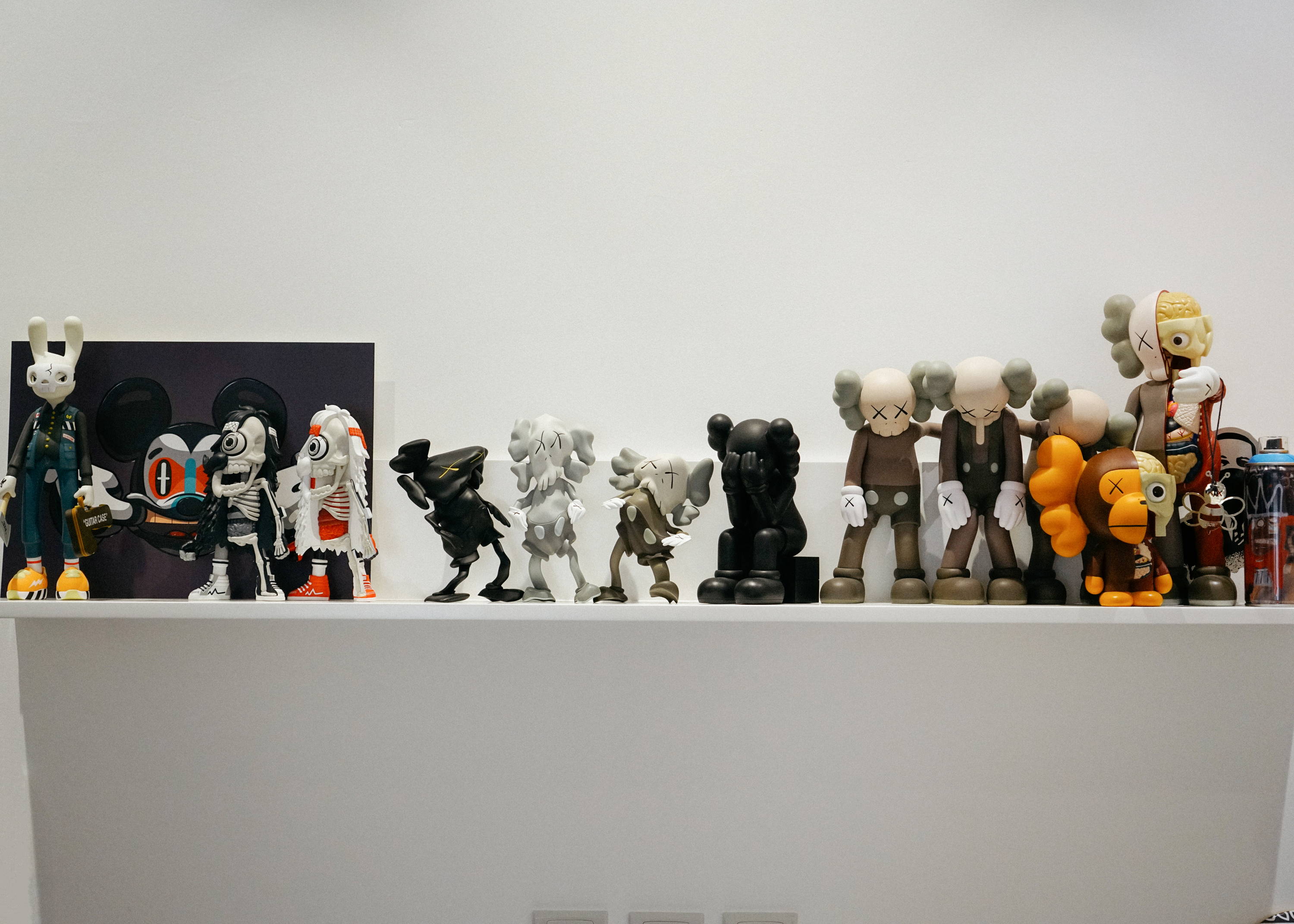 Favorite 3 items purchased from FRAME?
Medicom x Undercover bear floor lamp

The Skateroom – Jean Michel Basquiat "Skull"

Nike SB Dunk Low "Travis Scott"