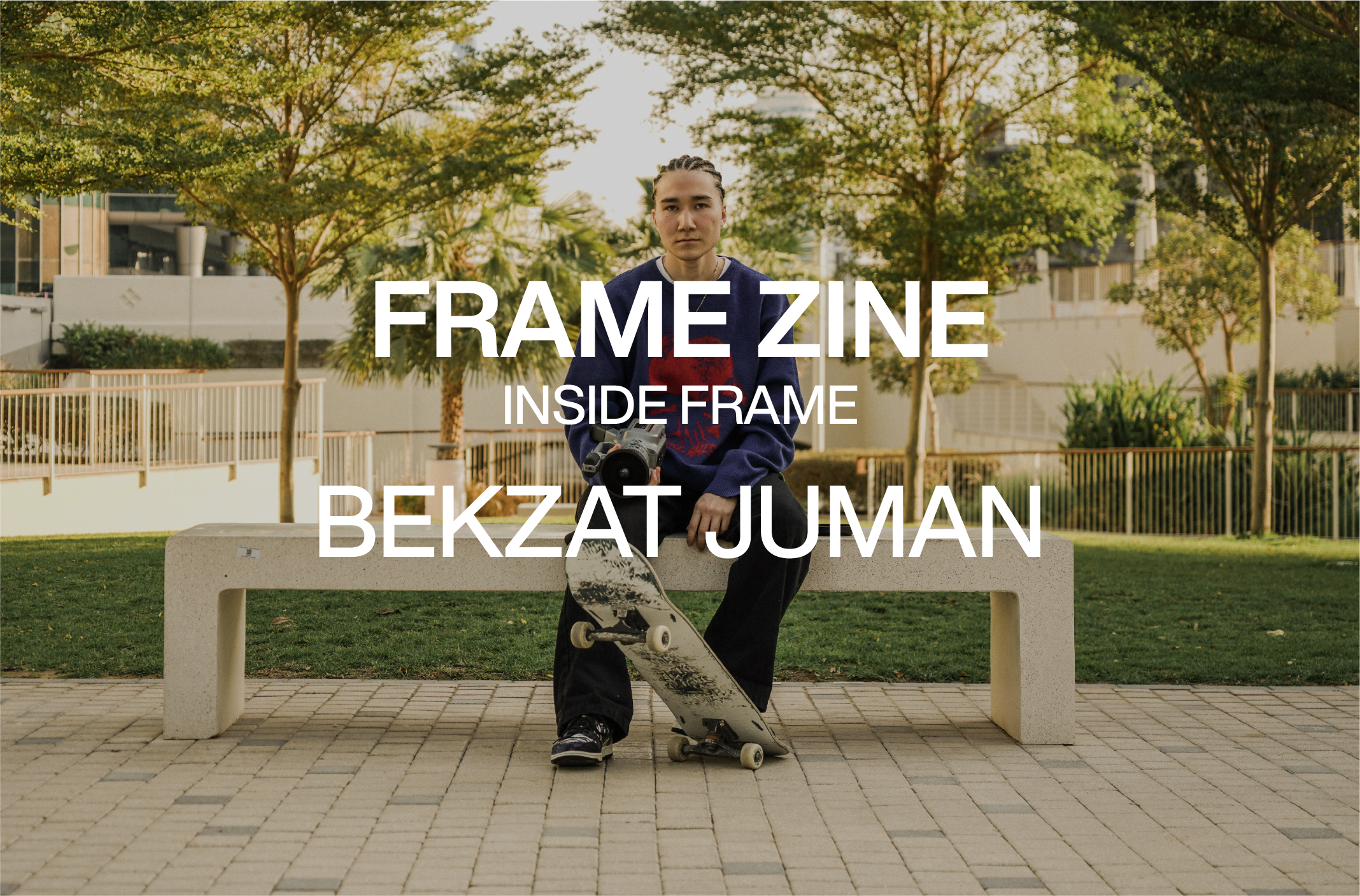 Meet one of FRAME's beloved retail staff, Bekzat Juman, a Kazakh native who grew up between Almaty and Dubai. Both cultures have fostered his unique love for skate, fashion, and art allowing him to develop and grow in all aspects. We catch up with Bek' in this week's edition of Inside FRAME, where we chat about his love for skating and photography as well as a glimpse into his world through his lens.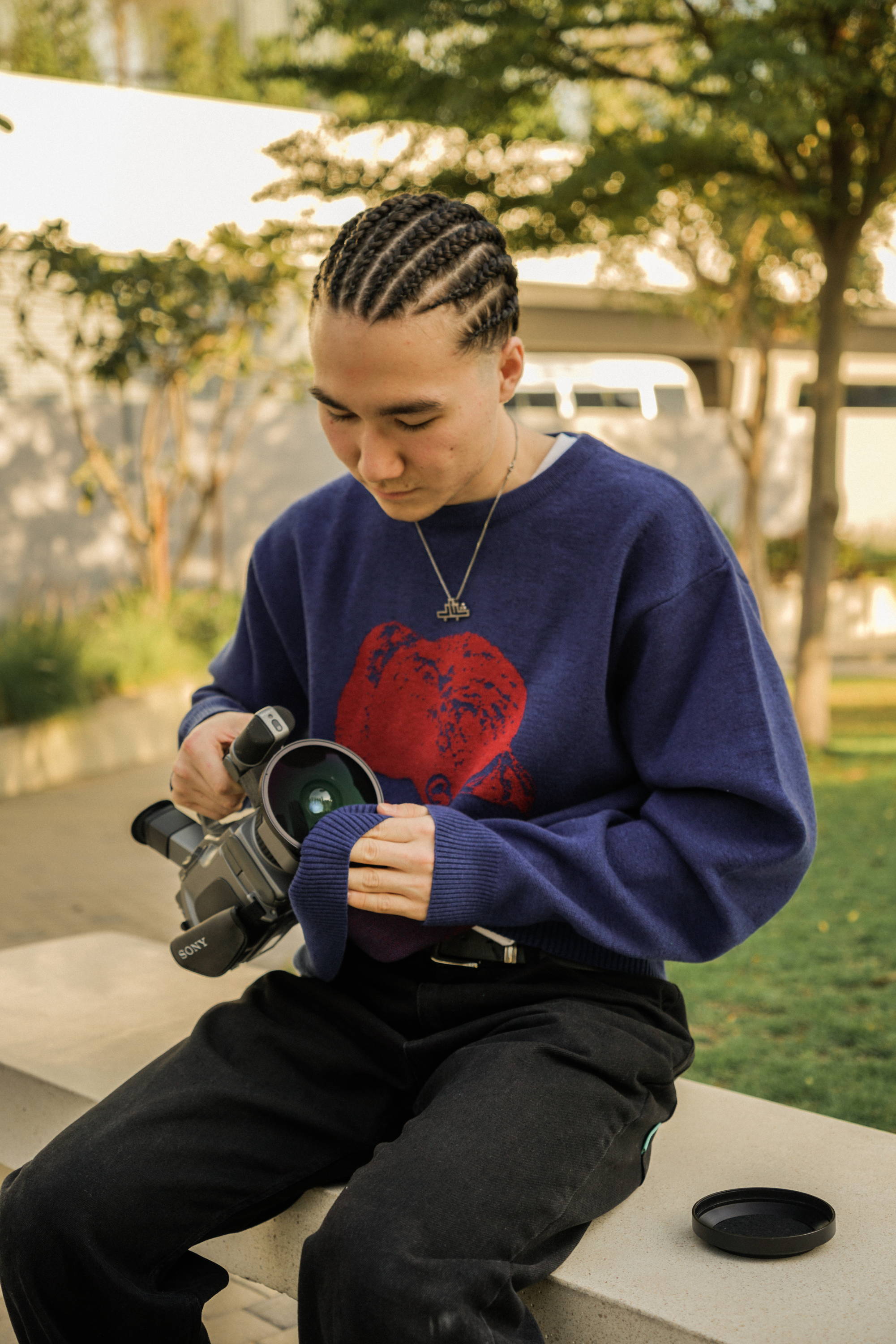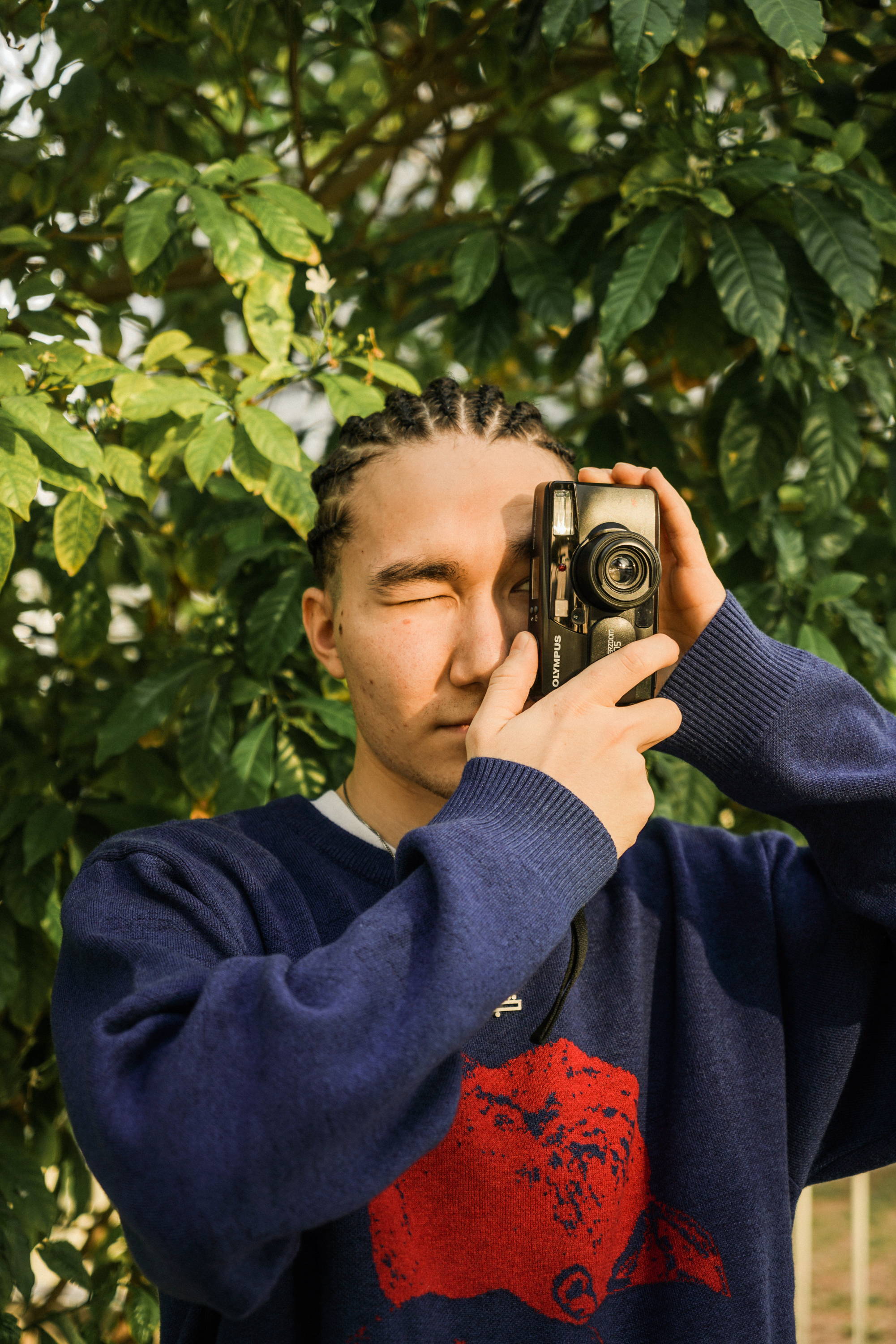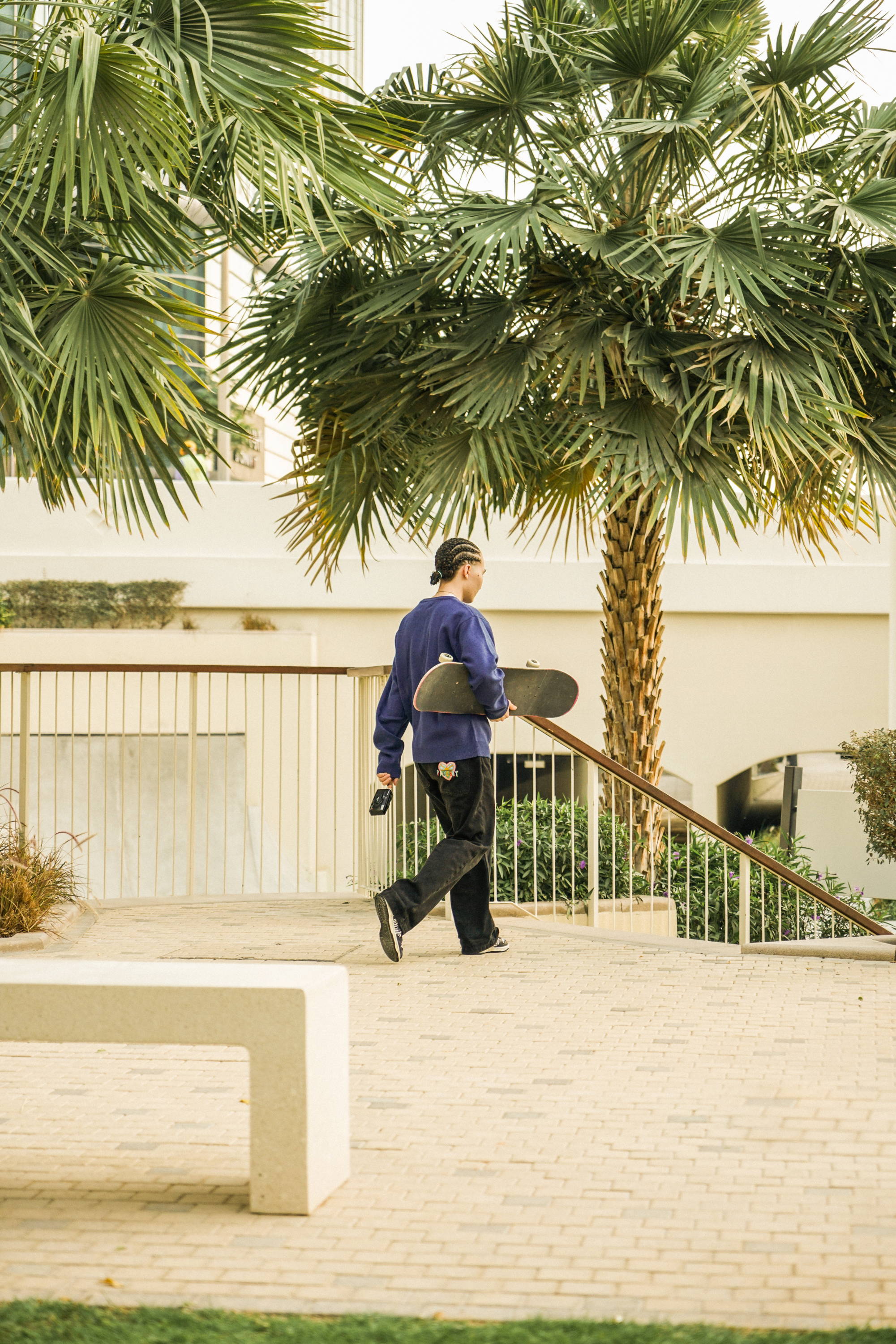 How did you get into skateboarding?
It all started when they built a small skatepark around my house in Dubai, as I remember in 2011-12. I got my first board on new year and yeah, I was just having fun.
How did you get into Filming and photography in general?
Well, I had been assisting my brother (@aiony) on some of his projects and started falling in love with film photography. Obviously I began experimenting, learning and taking pictures of my friends, like everybody does, in high school or when I was skating. I didn't really get serious about it until some of my friends asked me to do backstage photos for (@aisultan). After that, everything somehow just started going with the flow.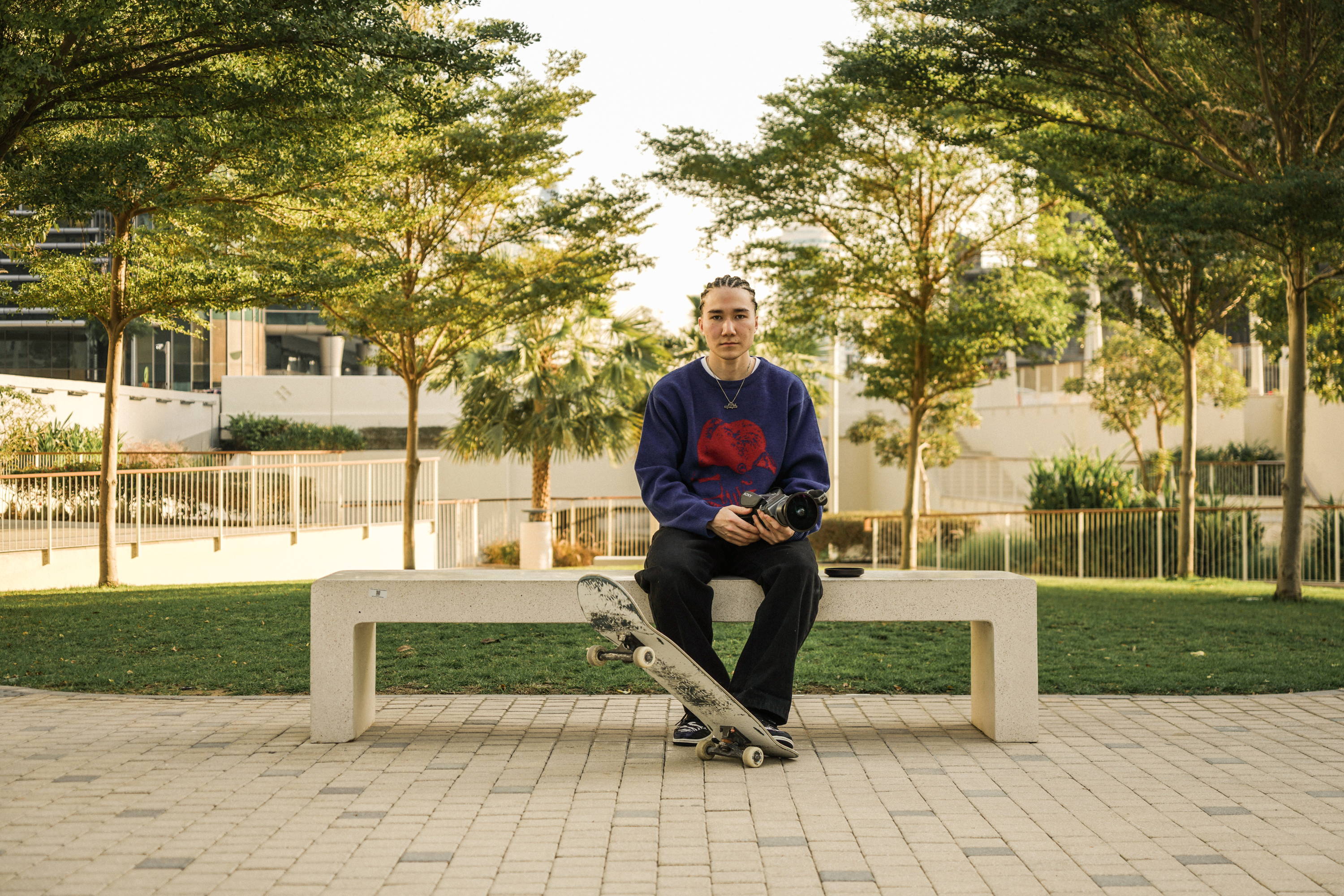 What are your skate inspirations?
When I was younger I'd always watch stuff on Instagram or Youtube, I used to watch every single video on Transworld Skateboarding, Atlantic drift on Thrasher, Inspired by Beagle from Baker skateboards, and of course William Strobeck's projects. What I really like about skate videos is when you can feel the vibe; when you can tell they're having fun out there, skating with their homies and trying out new tricks. The filming and the spots are also factors that add to everything that gets you stocked.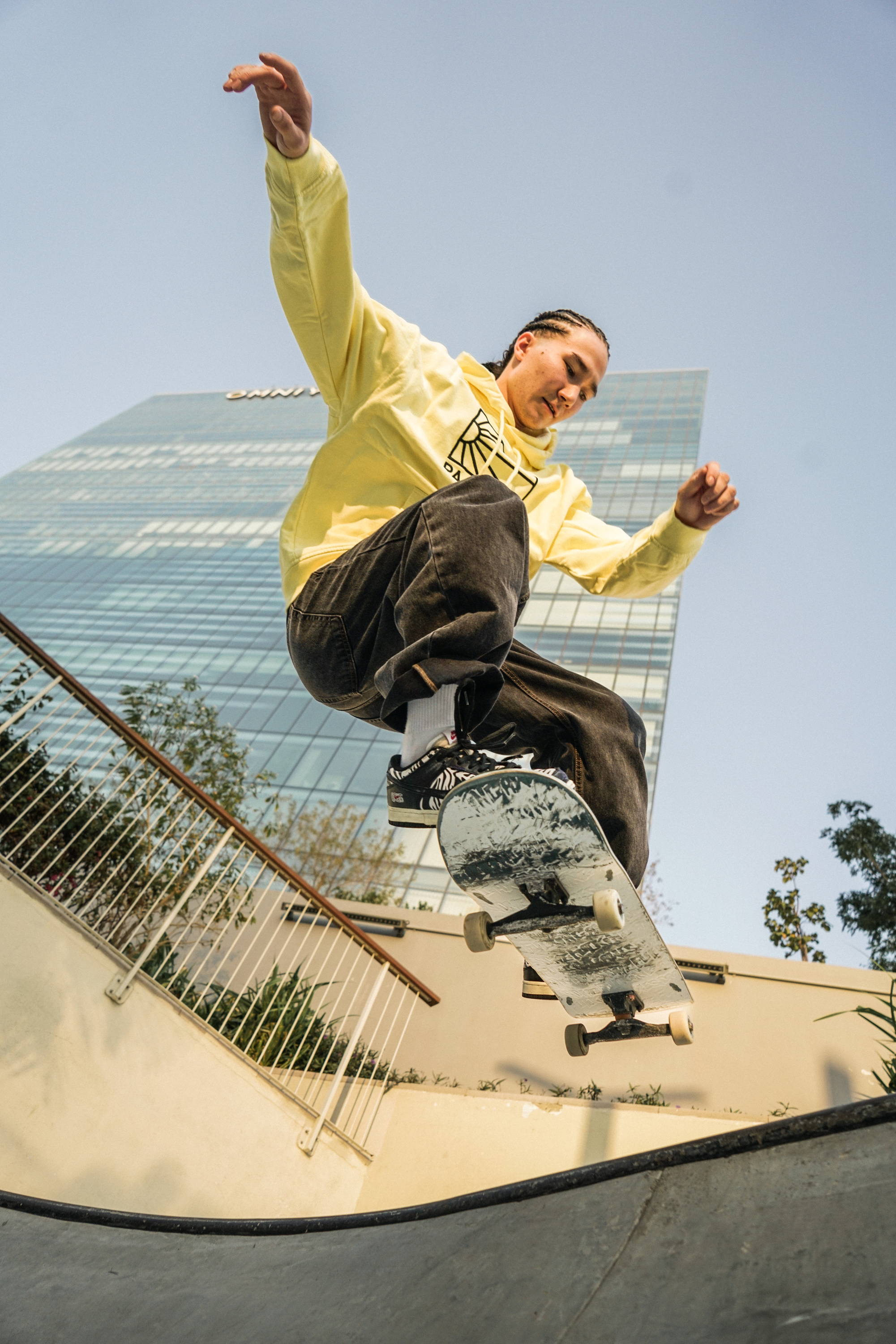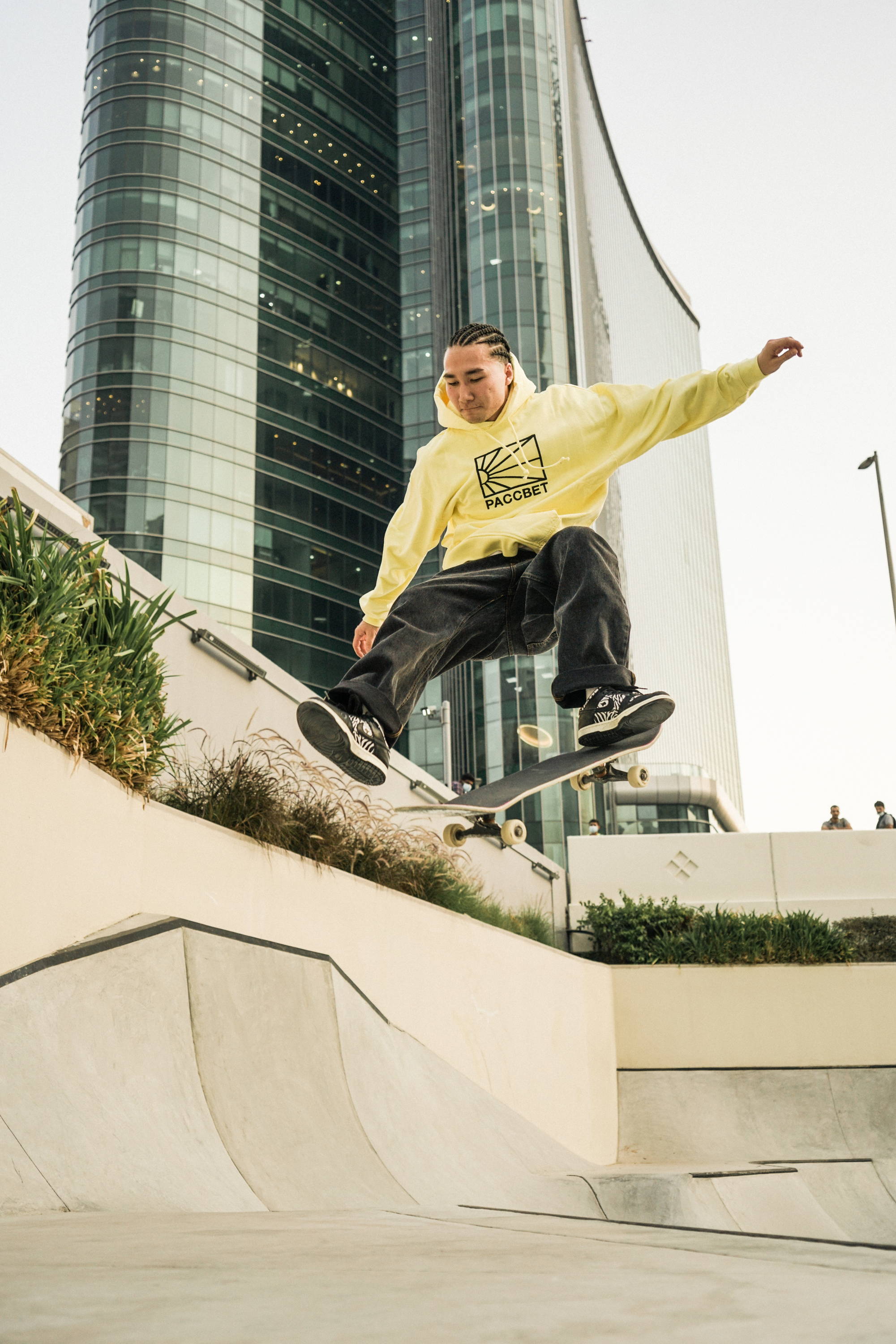 How can the skate scene in UAE grow better?
I believe that the development of the skateboarding scene starts with yourself, especially, developing your inner world, watching more inspiring skate videos, reading more interviews, following the news in the world of skateboarding, getting involved in art, starting to support independent brands, and skate shops. Try to travel and make new friends all over the world, and only then, will skateboarding begin to develop rapidly around you and your local scene.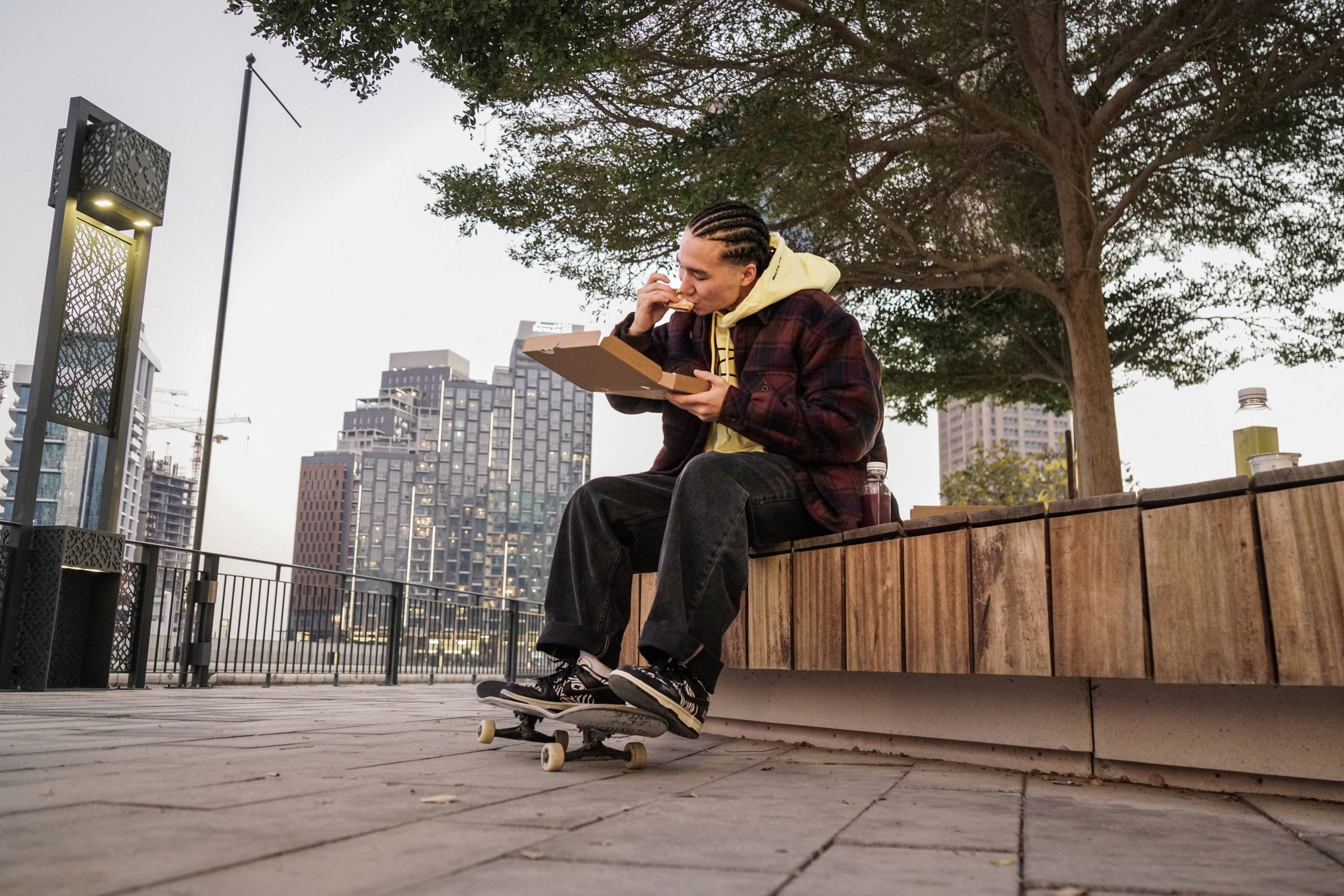 Here are some of Bekzat's favorite snaps that he's taken throughout the years.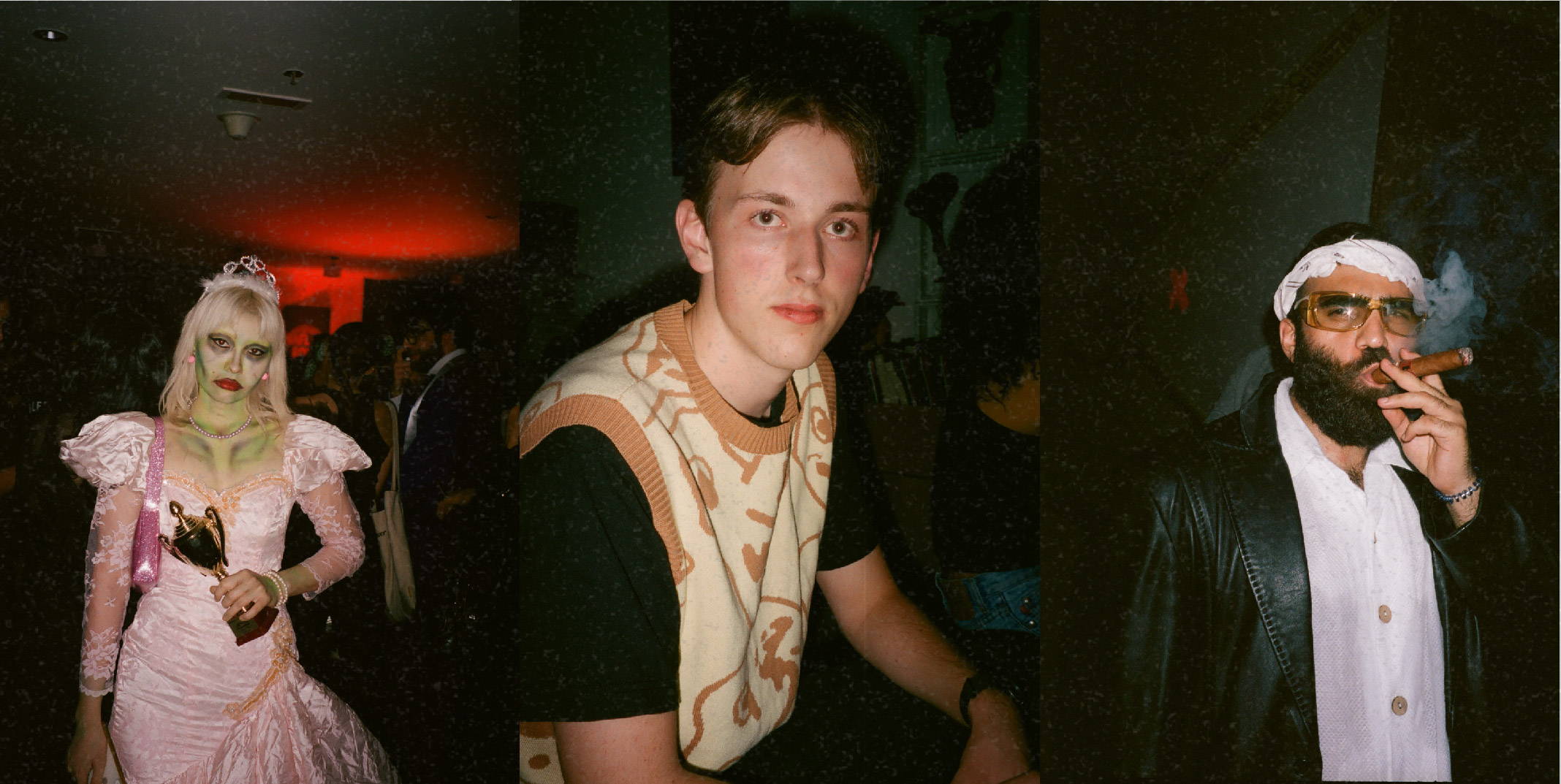 Halloween costume party portraits. Dubai, 2021.
Some photos of my homies from Almaty. Almaty, 2021.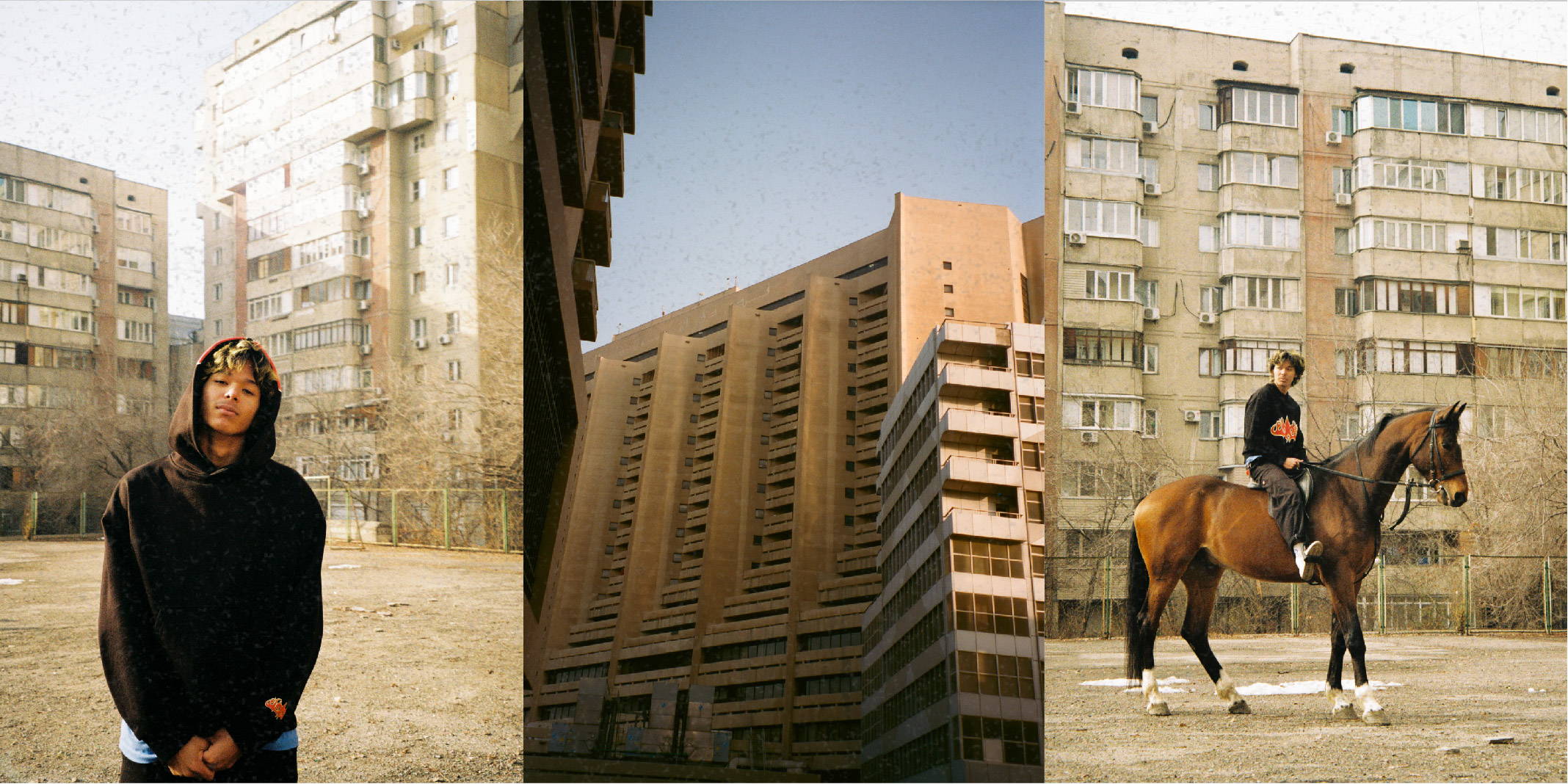 "Qate" - Resembles Kazakh youth. Teen casually riding horse in the middle of the city, showing nomadic tradition in the modern world. Almaty, 2021.
---