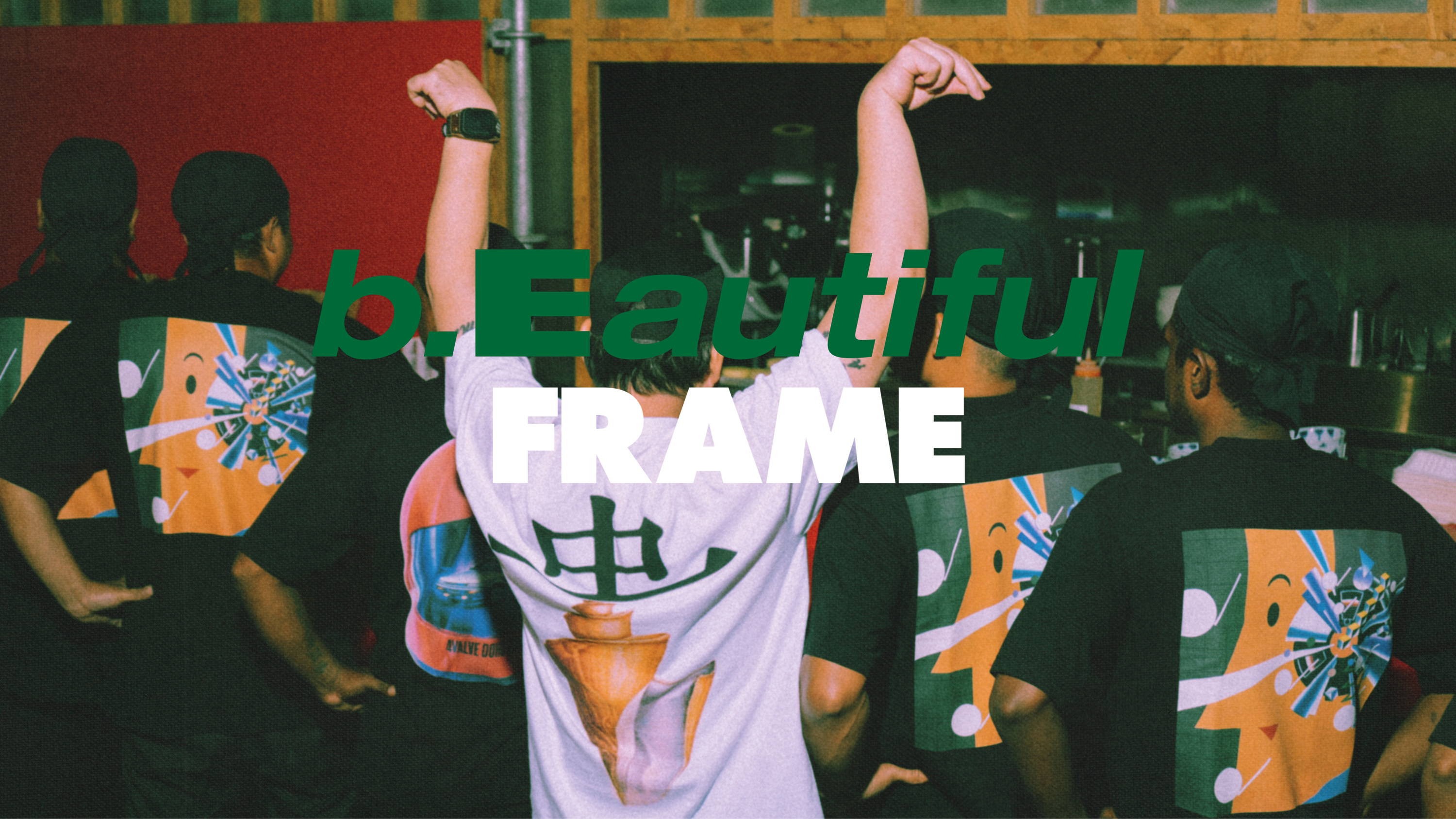 FRAME x b.Eautiful DUBAI CALLIGRAPHY BIENNALE
FRAME x b.Eautiful DUBAI CALLIGRAPHY BIENNALE
Photographed and Edited by: Aisulu Kemelkhan
FRAME collaboration with b.Eautiful, honoring the Dubai Calligraphy Biennale. Among the triad of t-shirts, the primary t-shirt showcases the calligraphy of "貴い" (interpreted as "tōtoi" or "tattōi") adorning its rear. It is an adjective that means "precious," "valuable," or "honorable". It is often used to describe something highly esteemed or held in high regard.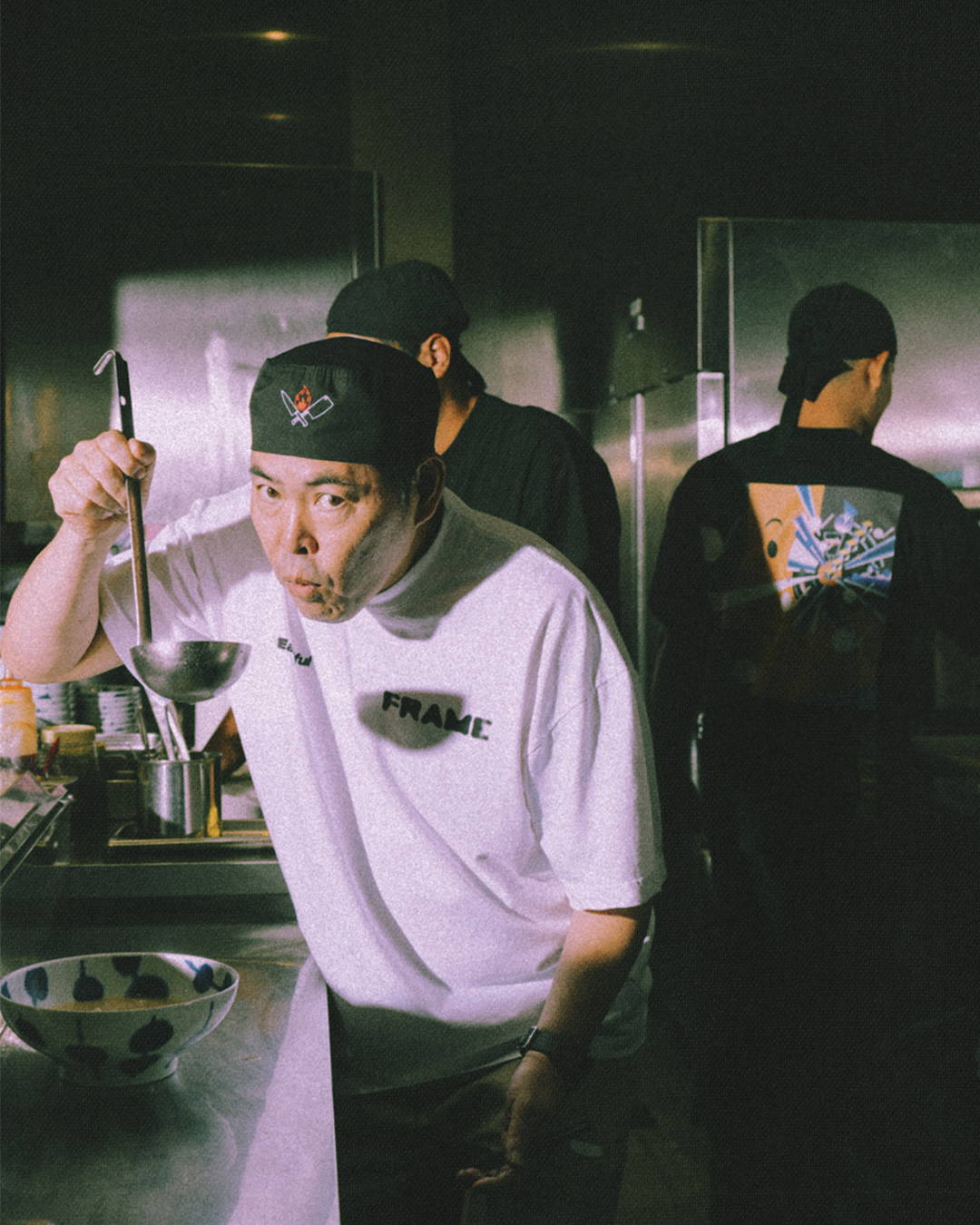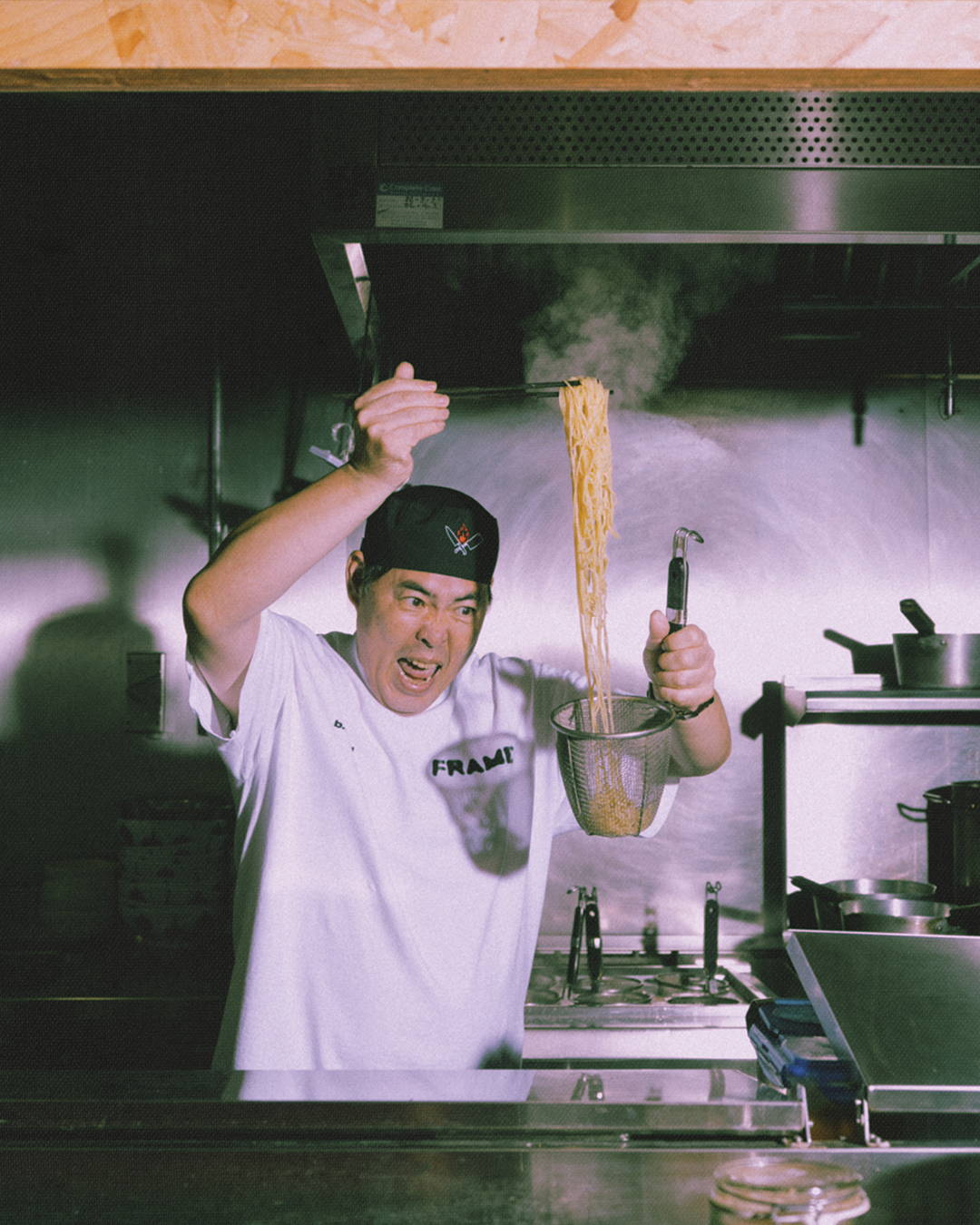 The other two black t-shirts are embellished with illustrations of the Human and Helmet with a classic Japanese car, captioned with "AIRBRUSH ART IN JAPAN." Embracing B.eautiful's signature whimsical ethos, the editorial photographs were captured with the pleasant personnel of YUI Restaurant, including Chef Sakamoto. The enthusiasm and dedication of the culinary team, striving to perfect traditional Japanese ramen, resonates with the central t-shirt's message - the joy of offering cherished sustenance to patrons.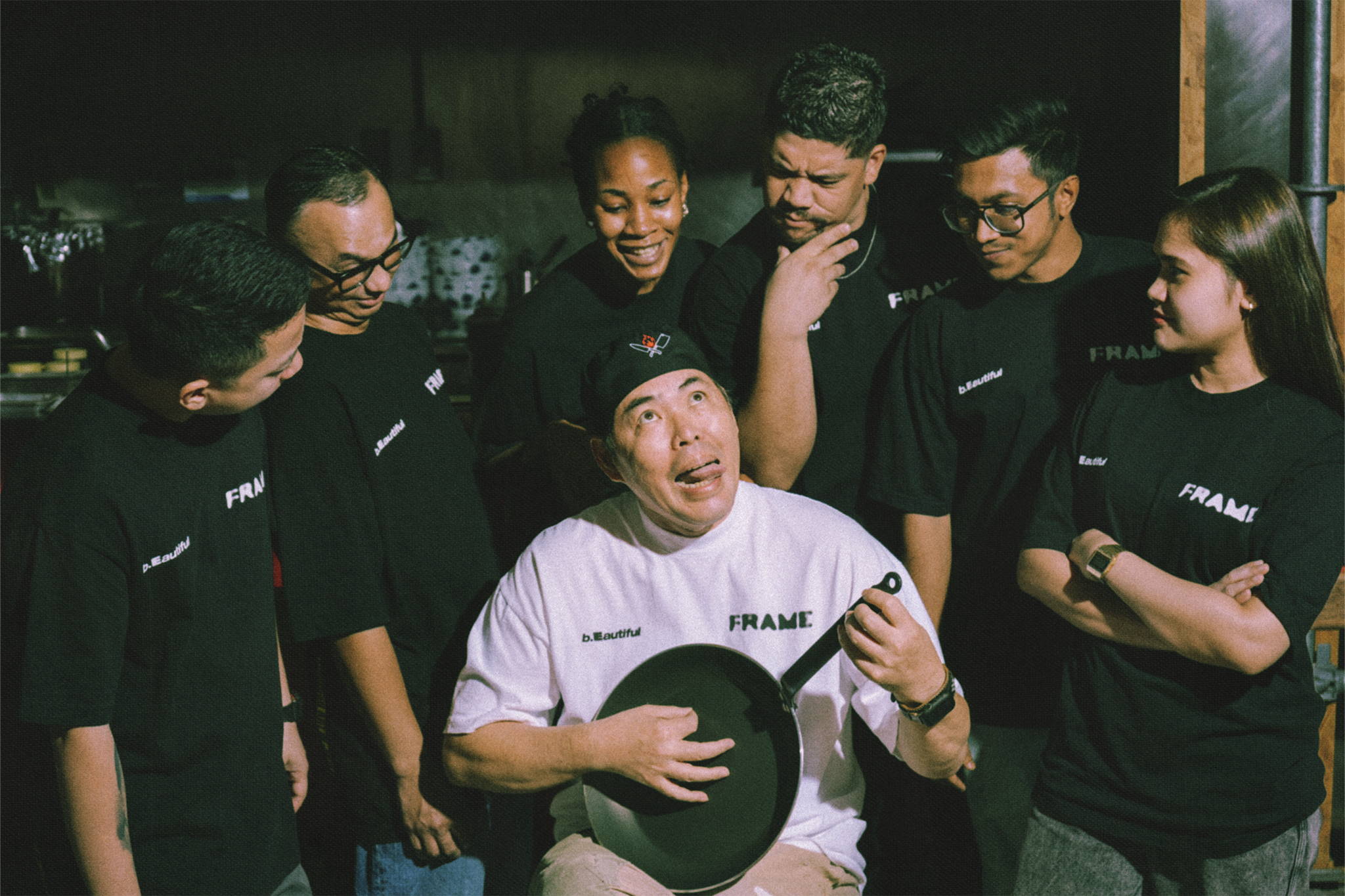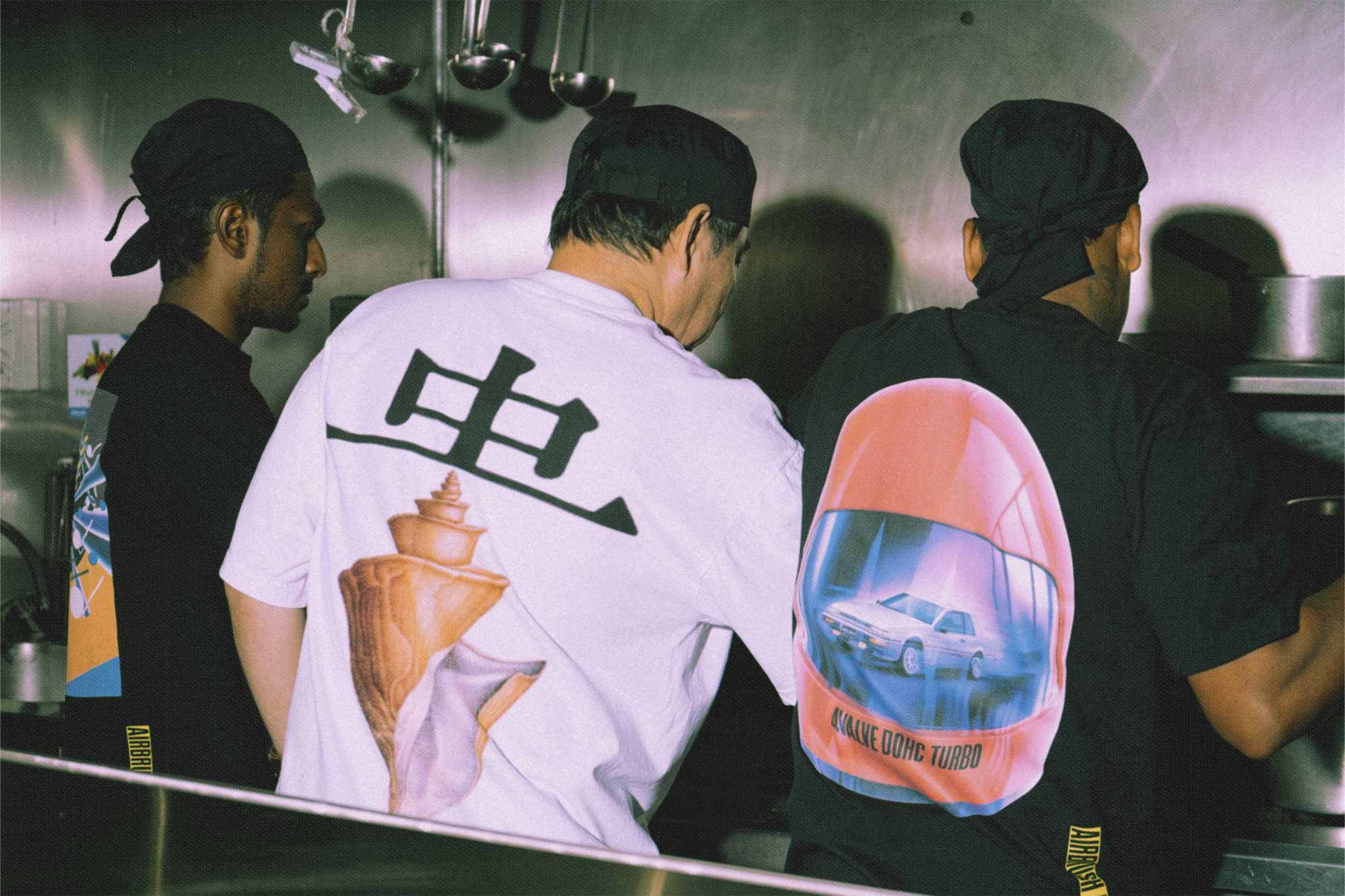 With this collection, FRAME pledges to channel all proceeds to the Emirates Red Cresent supporting the Gaza Strip in Palestine. Every human life holds immeasurable worth, irrespective of geographical confines, Japan or Palestine. Adopting our distinct, upbeat, quirky, and individualistic approach, we stand united in our aspiration for global harmony and peace.