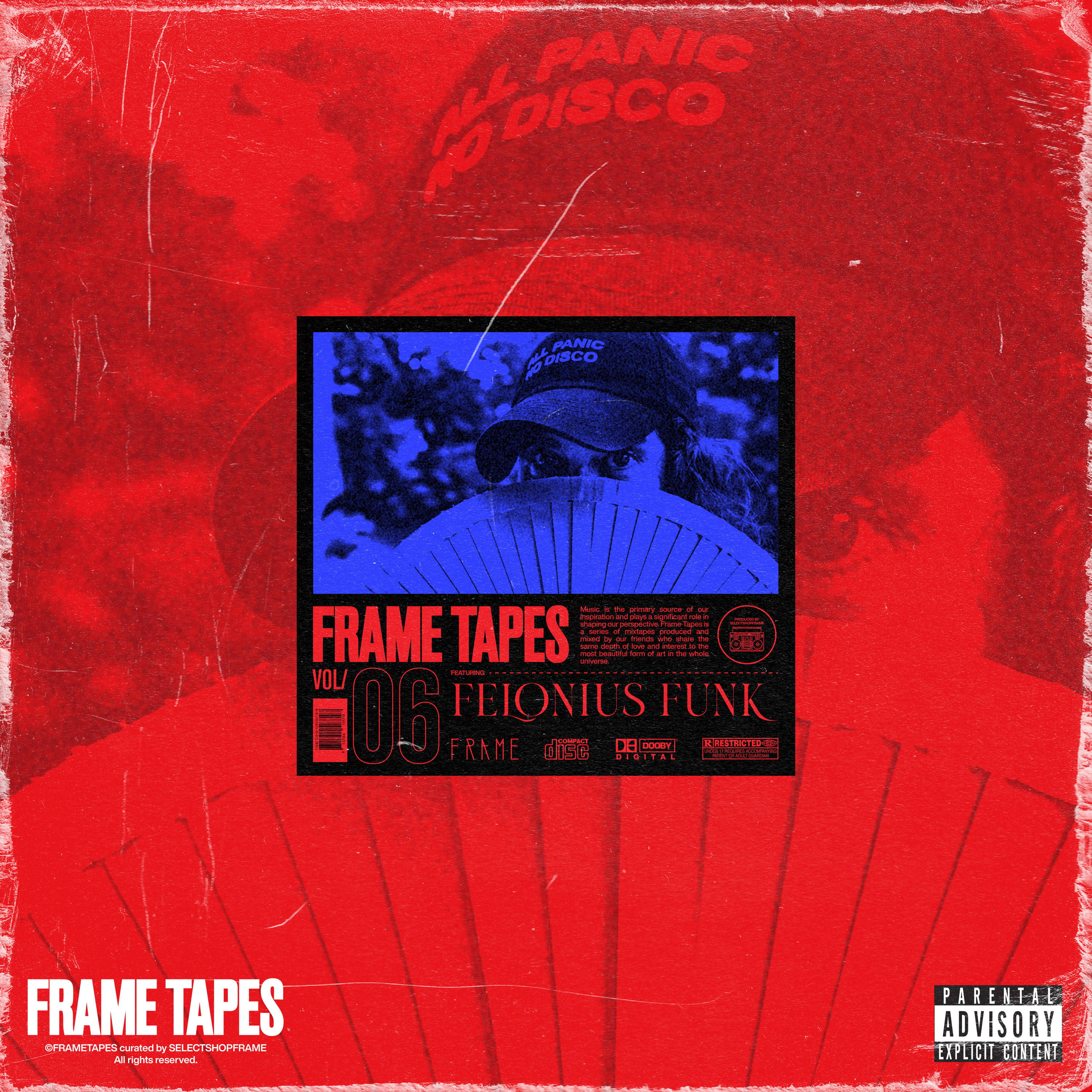 ---
The sixth edition of FRAME TAPES features a range of banging basslines and groovy times provided by Felonious Funk.
Felonious Funk has one clear goal with her music choices: "to make you feel so good you want to dance about it, or at least shake an appendage". Having looked up to the great Thelonious Monk, Felonious is not one to colour inside the lines. Aside from curating an array of soulful tracks, her time is also occupied with some international lawyering and screenwriting on the side.
Taking into consideration the fact that she was born in Atlanta, raised in London and Amman, and spent some time in Brooklyn and Mexico, the range of cultures that she has been exposed to and experienced makes for a flavourful blend of music choices. Felonious draws from a steady rotation of hip hop, disco, soul, jazz, funk, latin and house vibes.
Who are you and what do you do?

I am a funky felon by night and international lawyer by day.
What brings you to Dubai?

Not the weather. Must be the music.
How did you come up with your Alias?

In 2015, I was fantasizing about being a DJ / Selector and listening to one of my favourite funk tunes. I looked up at a poster that I've had since 2008 advertising a Thelonious Monk appearance at Townhall NYC (1959) . And there it was. Felonious Funk.
What do you usually start with when preparing for a set?

I sometimes like to sample random vocals that catch people off guard. For example, I recently started a set with a snippet from MC Lyte's "Lyte as a Rock" off her debut album from 1988: "Do you understand the metaphoric phrase 'Lyte as a Rock'"?
How much is the gig experience shaped by cultural differences? Does this impact your approach as a DJ playing for diverse crowds?

As the late Bob Marley said, "music is music, if you wanna play music play music". Music to me is a universal power for peace and love. It transcends culture and, like Thelonious Monk, transcends noisy bars and crappy clubs.

Spending time in Mexico earlier this year DJing in the Yucatan definitely had an impact on my sound though, and I like to believe that, everywhere I go, I carry onwards a piece of that place (and back-breaking quantities of vinyl) with me musically.
Who are you listening to right now?

It changes from moment to moment, mood to mood. In the immediate moment: Runaway - Nuyorican Soul.
What's life been like as a DJ during the pandemic?

I was fortunate to be adopted by my friends and brothers over at Radio alHara, Micro Radio, and Radio Flouka where I was a resident DJ for months. The shows I had and continue to have on those stations gave me an awesome outlet and inspired me to push myself further as a DJ and selector. I was also fortunate to be living in Brooklyn with tons of amazing vinyl spots at my fingertips; within a year of pandemic times my collection grew from 100 to 400+ records.

The downside was not being able to experience the joy of seeing people dancing and enjoying the music, but the upside was being able to cultivate global connections remotely with incredible artists all around the world - new and old.
What's your favorite song that you never play?

Lotus Blossom - Michael Franks (1980). Still waiting for that rework.
Artwork by: @nottinottinotti