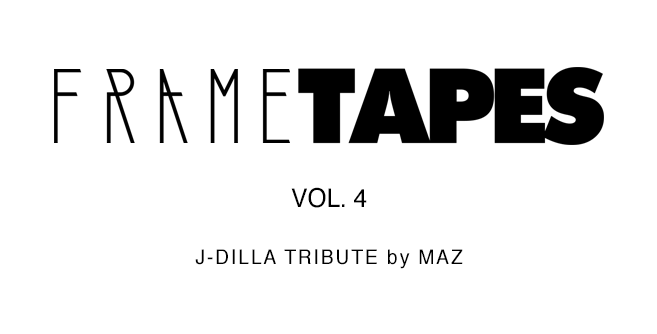 The fourth edition of FRAME TAPES is a mix by our close friend Ahmed "Maz". Since Maz is not a DJ nor a musician makes this tape is even more special. This mix is a pure appreciation and tribute to the hip-hop most influential producer J-Dilla.
James Dewitt Yancey a.k.a J-Dilla was a beat maker and producer who emerged in the mid-1990s underground scene of Detroit as a member of music group Slum Village. His role in the contribution of progression hip-hop as music is undoubtedly remarkable both from musical art craft and cultural perspective. In 2006, Dilla passed away at the age of 32. His influence remains on the cult status and his rich legacy is the proof of his legendary role.
As part of our tradition, we asked some question to Maz to discover his perspective of Hip-hop and J-Dilla.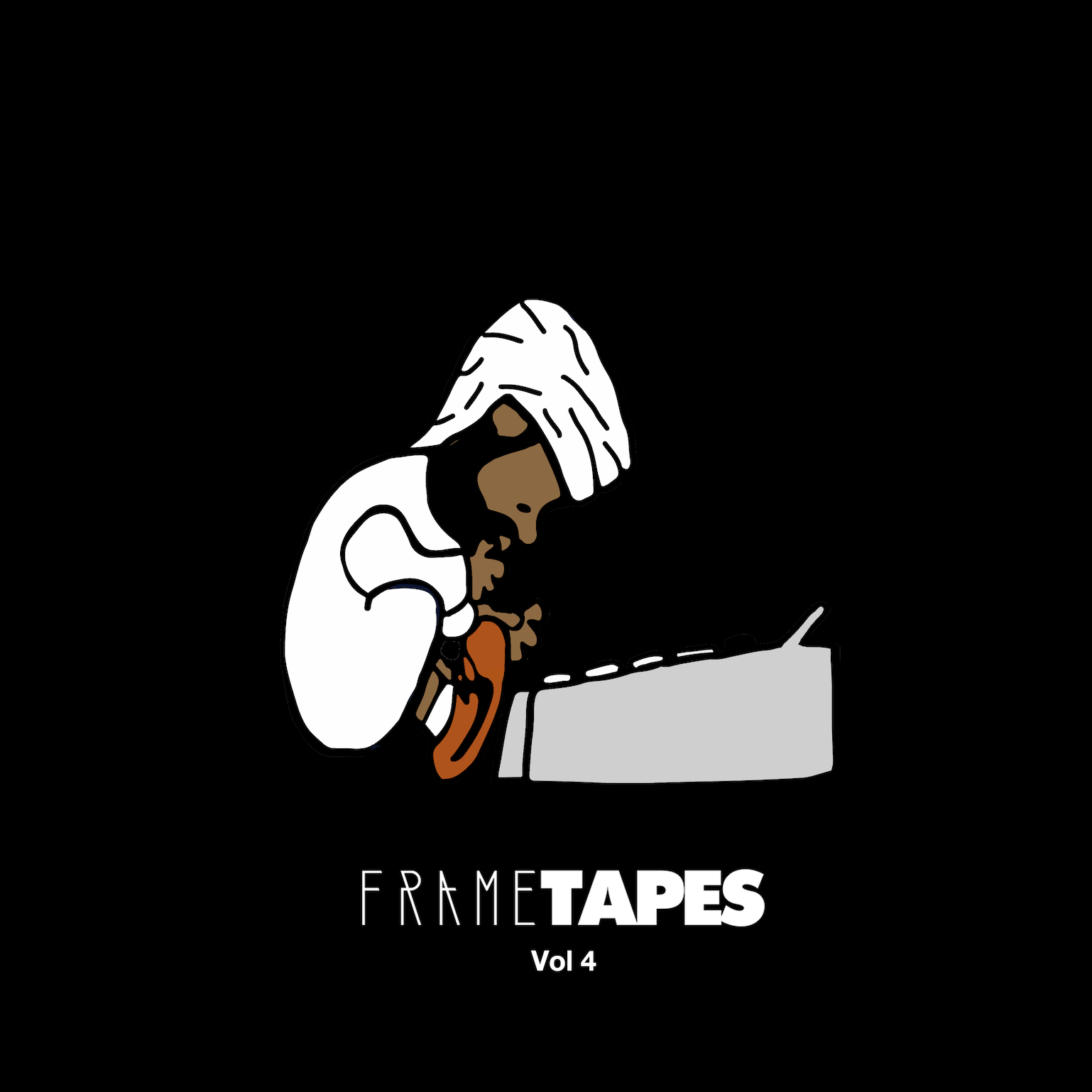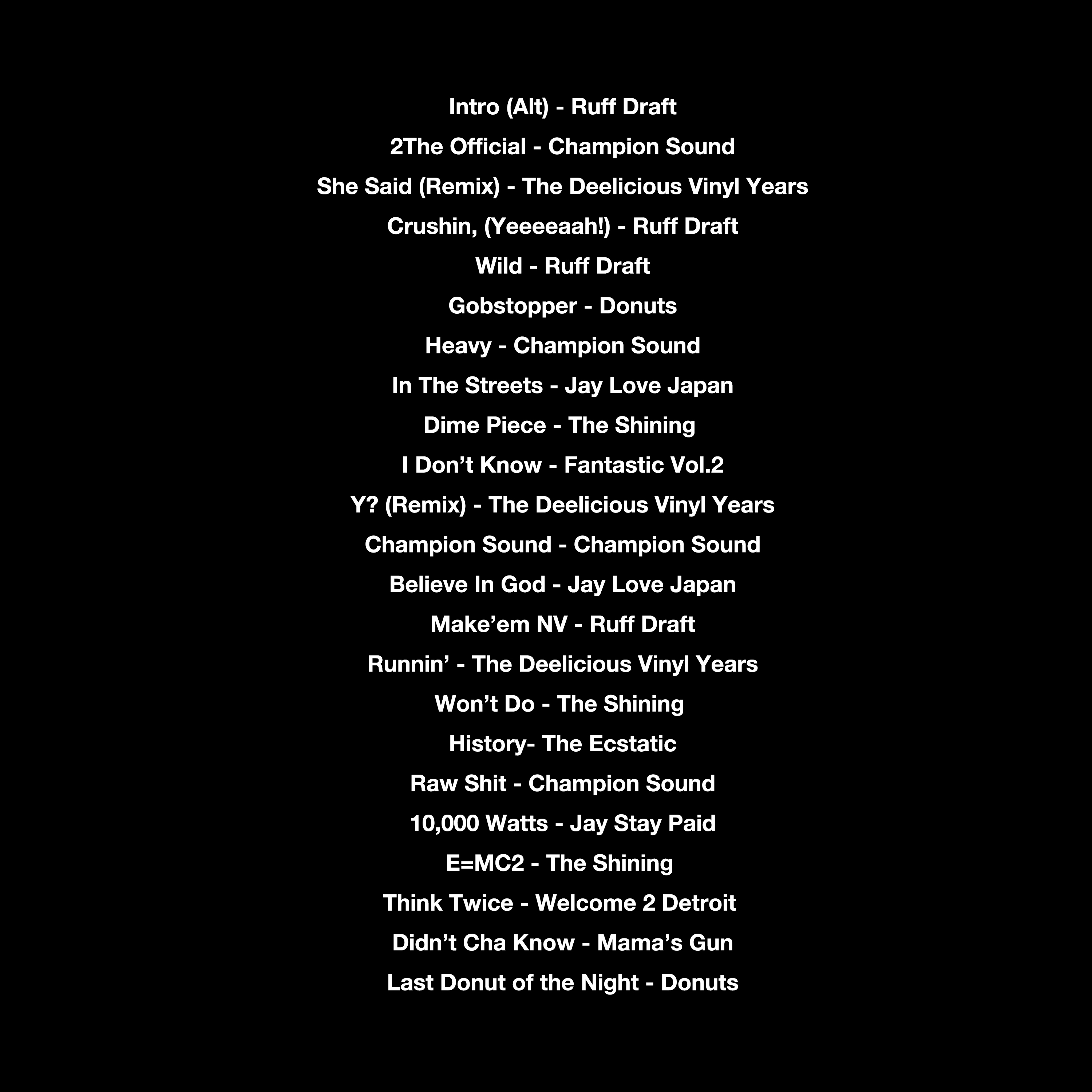 Q: What's the role of Hip-Hop in your life?
A: People think that hip hop is only music. Hip hop is a way of living, its a lifestyle and a whole culture. Hip hop elements are (breaking, MC'ing, DJing and writing) but picked DJing as my favorite.
Q: What made you choose J-Dilla's music for this set?
A: It's more to educate the youth about the legacy of J-Dilla. You don't hear Dilla Dawg's music on the radio, clubs or even the malls where only recent music is being played.
Q: Is there something personal in J-Dilla's sound for you?
A: The raw sound that he created... I love that raw shit…
Q: Who is your favorite new school artist?
A: I'm not interested in the new music coming out lately (mumble rap? Or whatever you call it). But love music from the likes of Kendrick Lamar and couple of others…
Q: What do you think about the fact of J-Dilla's music is still releasing after his death?
A: It's always good to hear good new music.
Q: What's your favorite J-Dilla's release?
A: If you'd ask anyone they will immediately say Donuts. Besides Donuts I would say Champion Sound, but I love the other compilations too.
Q: How do you see the state of Hip-Hop music in this region?
A: I believe the peak for music here, in general, was around 2009 (in UAE). There is a big scene in Saudi and lately, they've been performing in big stages in Jeddah which is impressive. (Shout out to Big Hass for showing us more hip hop in our region)
Q: Do you have a favorite rapper from this region?
A: For a rapper born and raised here I would say Freek. It's hard to say though as most artists here come and go.
Q: What is your dream feature of J-Dilla? If he was alive, with who would you like to see him on the production?
A: That would be hard to answer! Would be interesting to hear Anderson Paak.
Q: What inspires you right now?
A: Art inspires me the most at the moment.
Q: What do you listen to right now?
A: Apollo4ooo
Q: Is there a message or note that you would like to leave for the people who are listening to you or people of your generation?
A: Keep it real, love your family, always be creative and push your boundaries.
FRAME TAPES Vol.4 is available for your audio pleasure below: