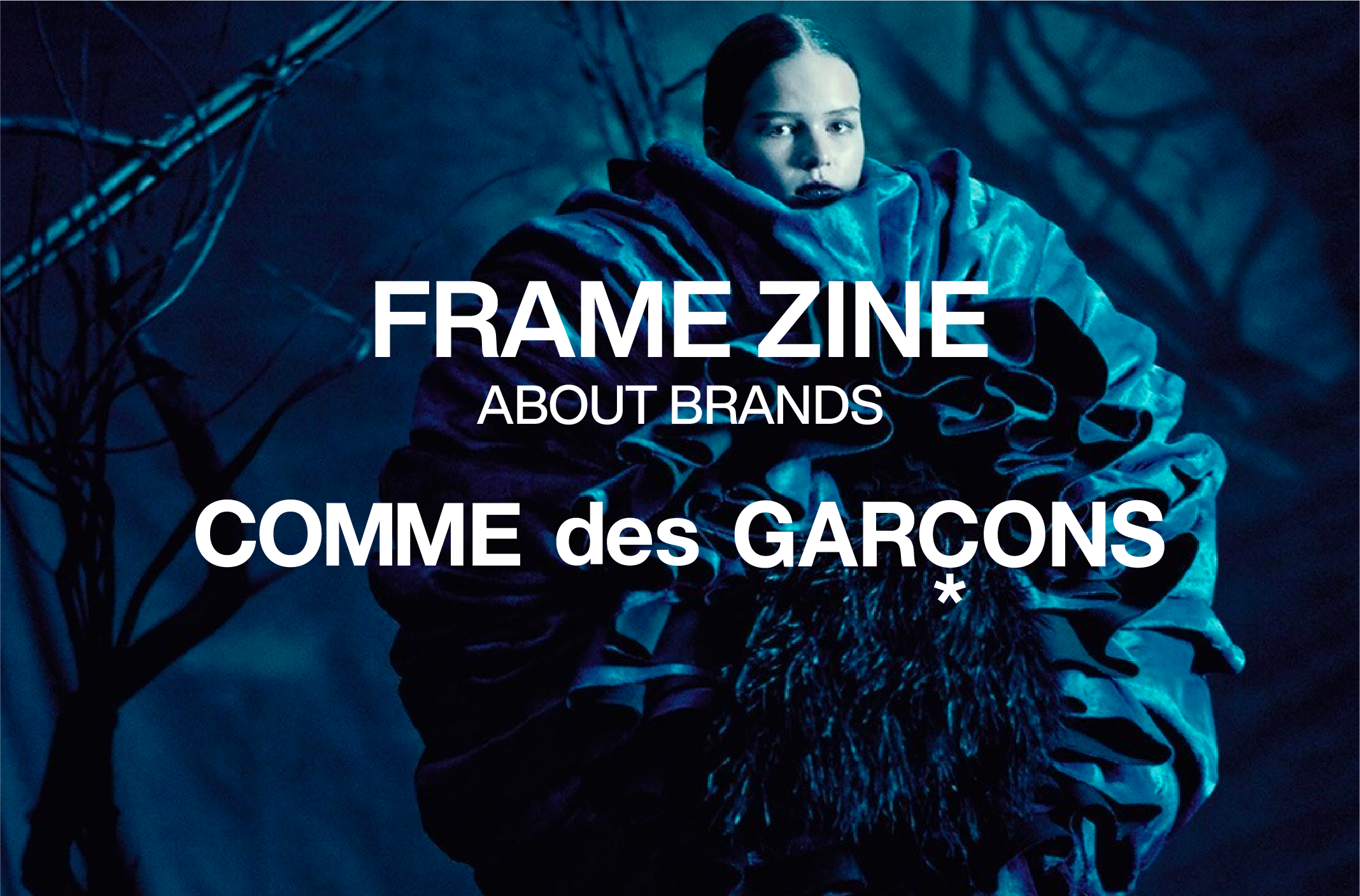 The world of Comme des Garçons is seemingly a very complex brand like no other, a luxury juggernaut in the fashion industry with over 20 sub-brands connected- from avant-garde Comme des Garçons Homme to more commercial branded lines like Comme des Garçons PLAY. The brand was founded in 1969 by the fashion legend, Rei Kawakubo, and currently operates in Paris and Tokyo, whilst being stocked worldwide.
---
Comme des Garçons is a brand that operates on instinct, there's no need for any plan as the brand continuously evolves in the moment. This has, in part, resulted in the situation we see today where the Comme des Garçons imprint acts as an umbrella for multiple sub-labels, which often come unexpectedly out of nowhere and occasionally disappear in an instant. Kawakubo's existing vision for her Comme des Garçons empire has changed what we consider to be fashion. With the iconic collections that are continuously shown to the world, it's possible to see how Comme des Garçons has grown to this extent in such a weird yet wonderful way.
"The more people that are afraid when they see new creation, the happier I am. I think the media has some responsibility to bear for people becoming more conservative. Many parts of the media have created the situation where uninteresting fashion can thrive."
-Rei Kawakubo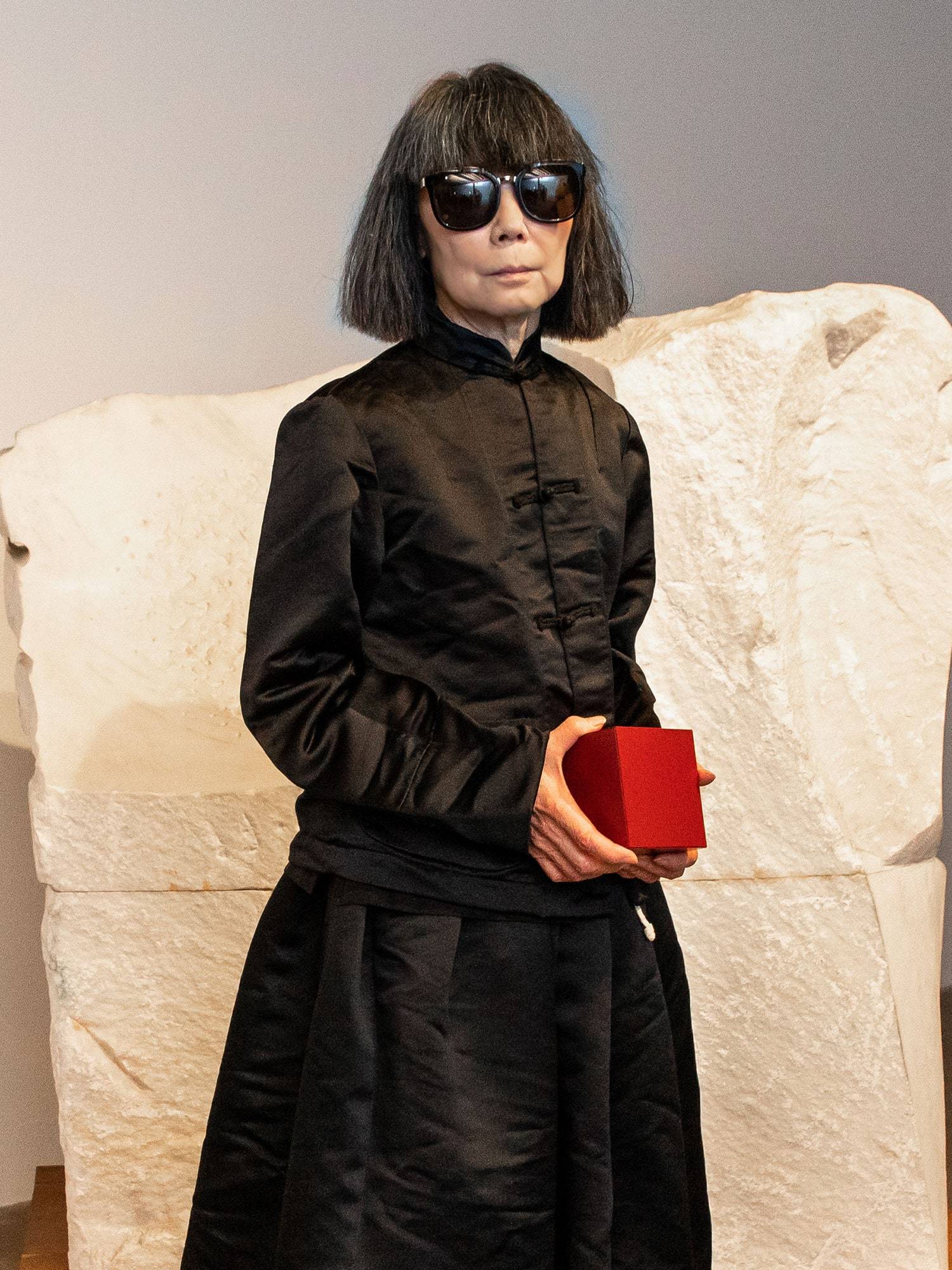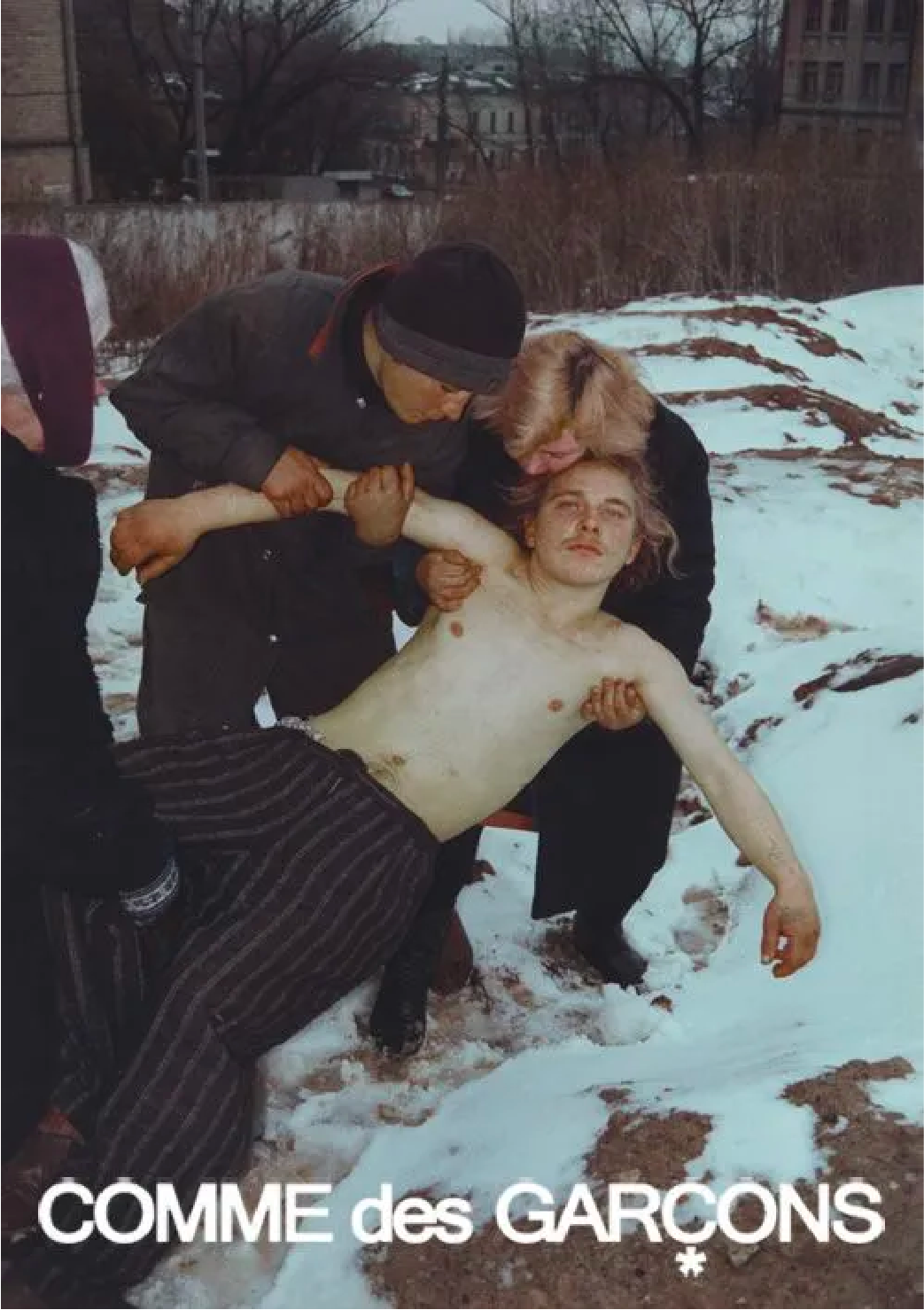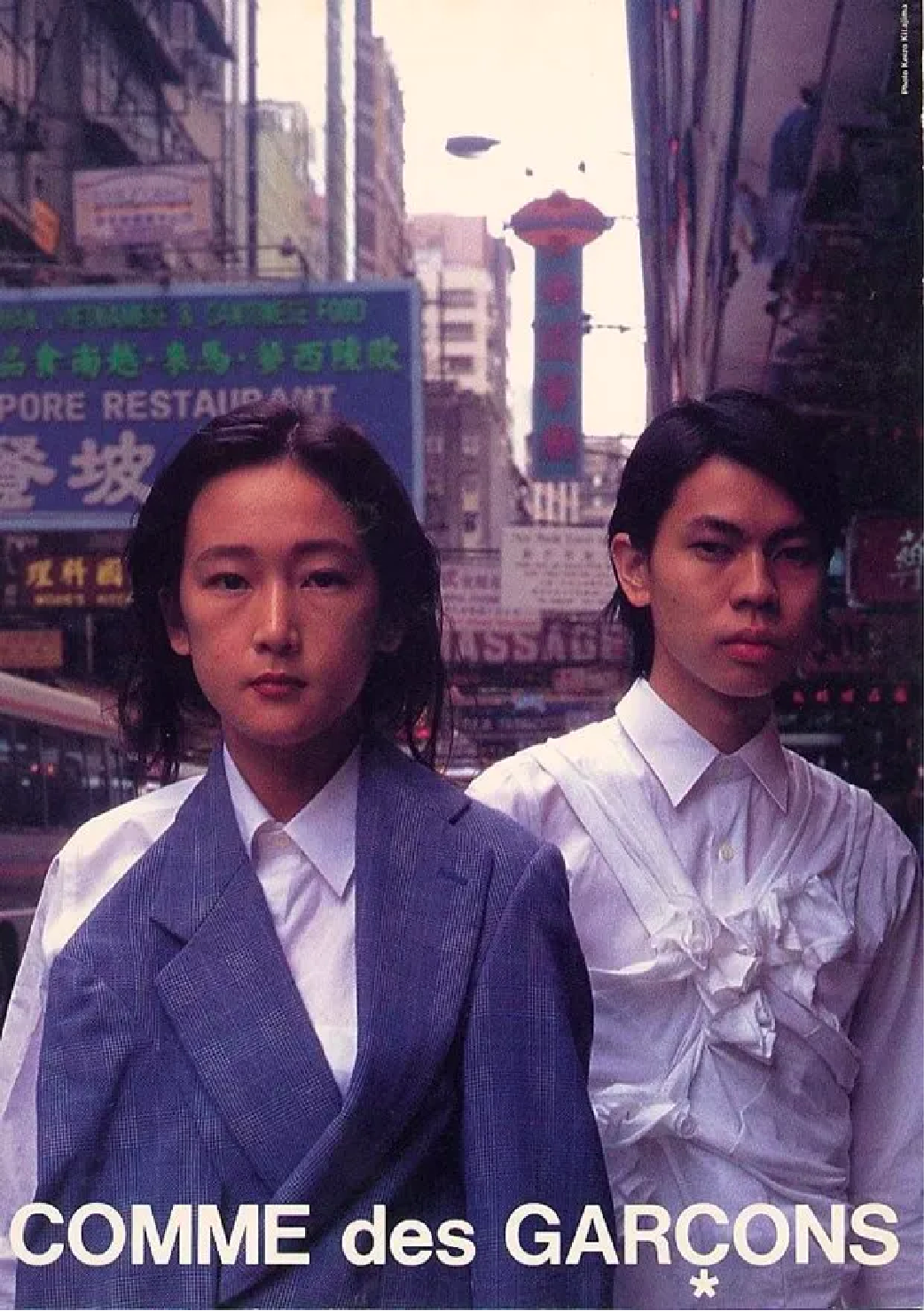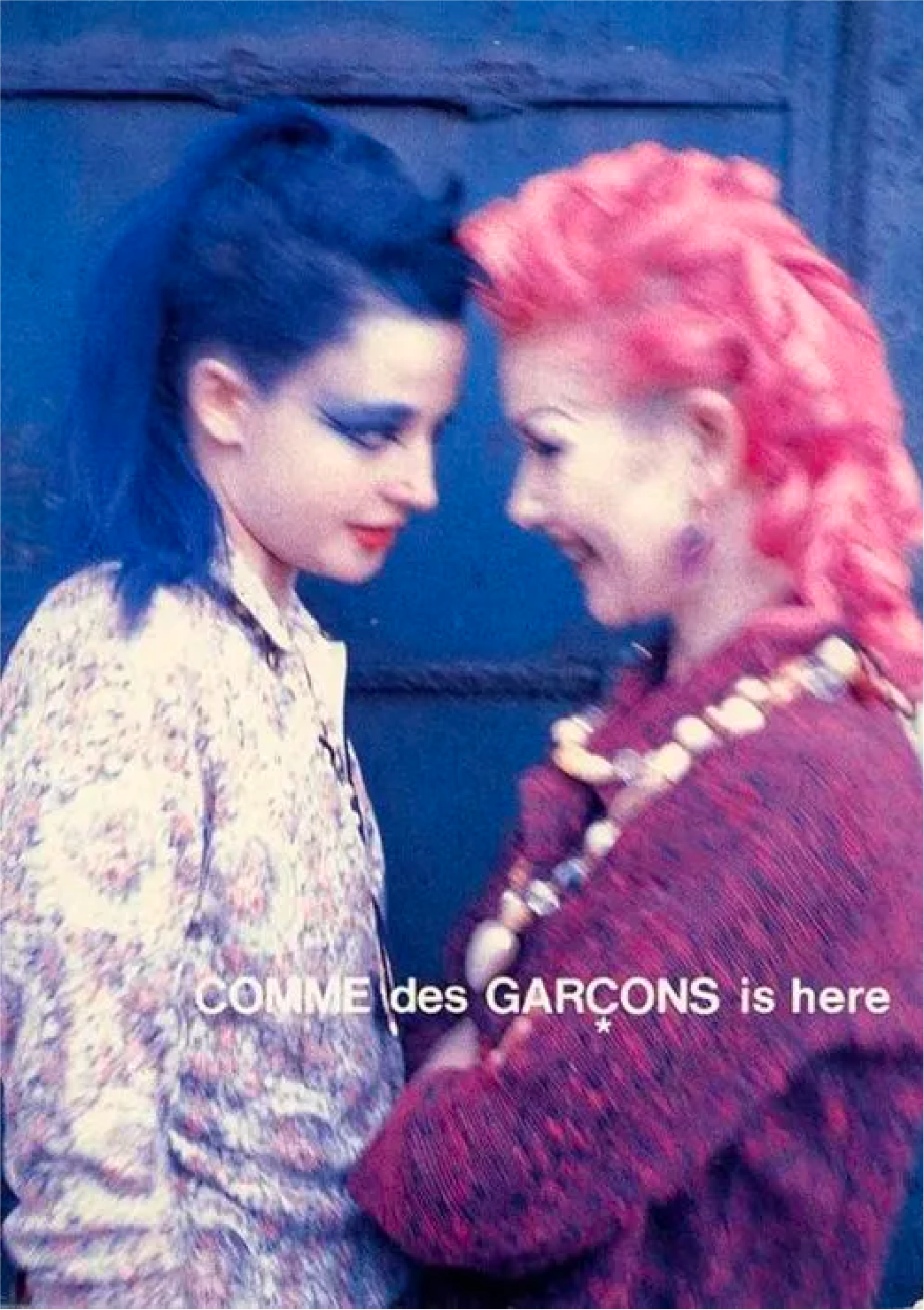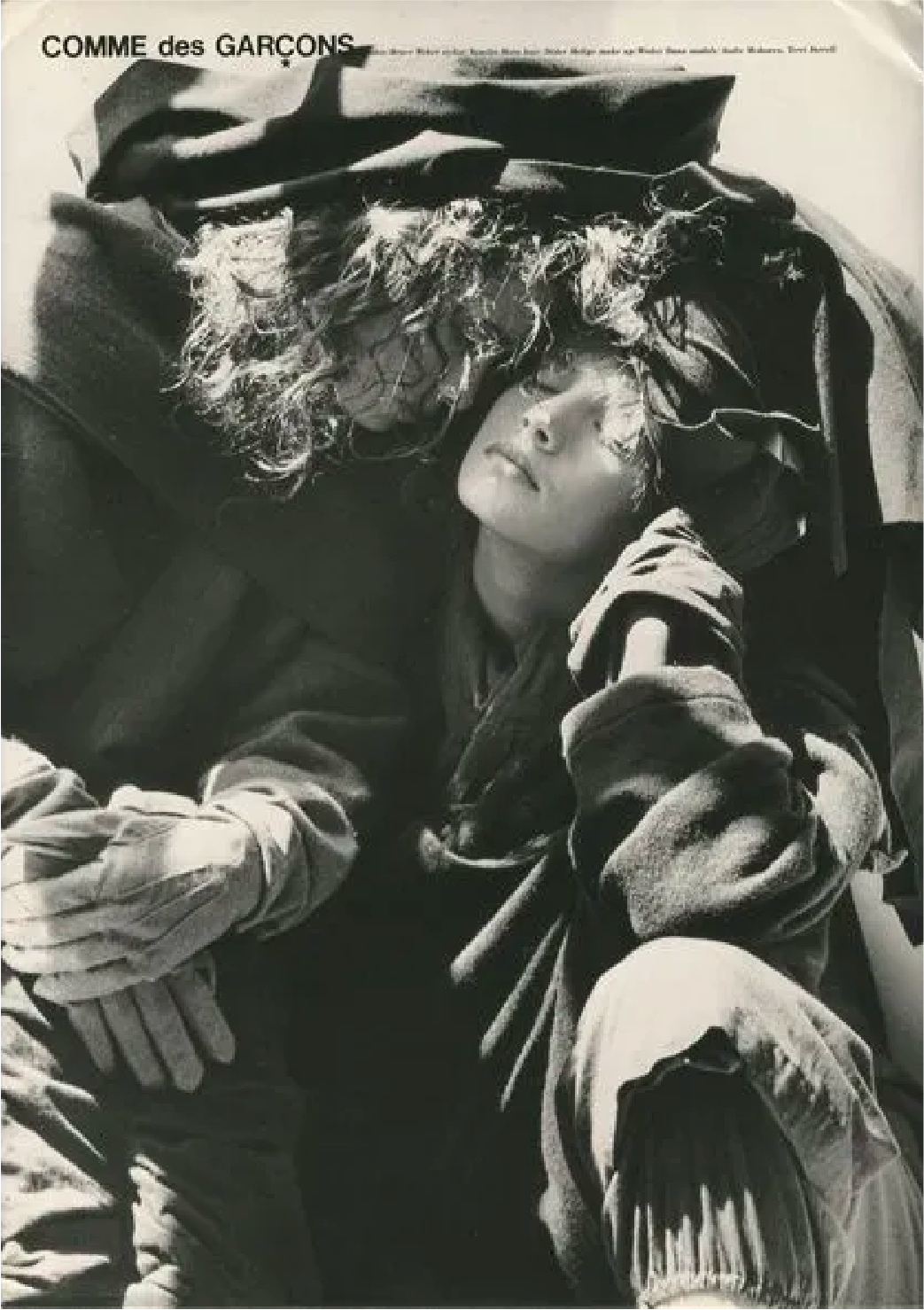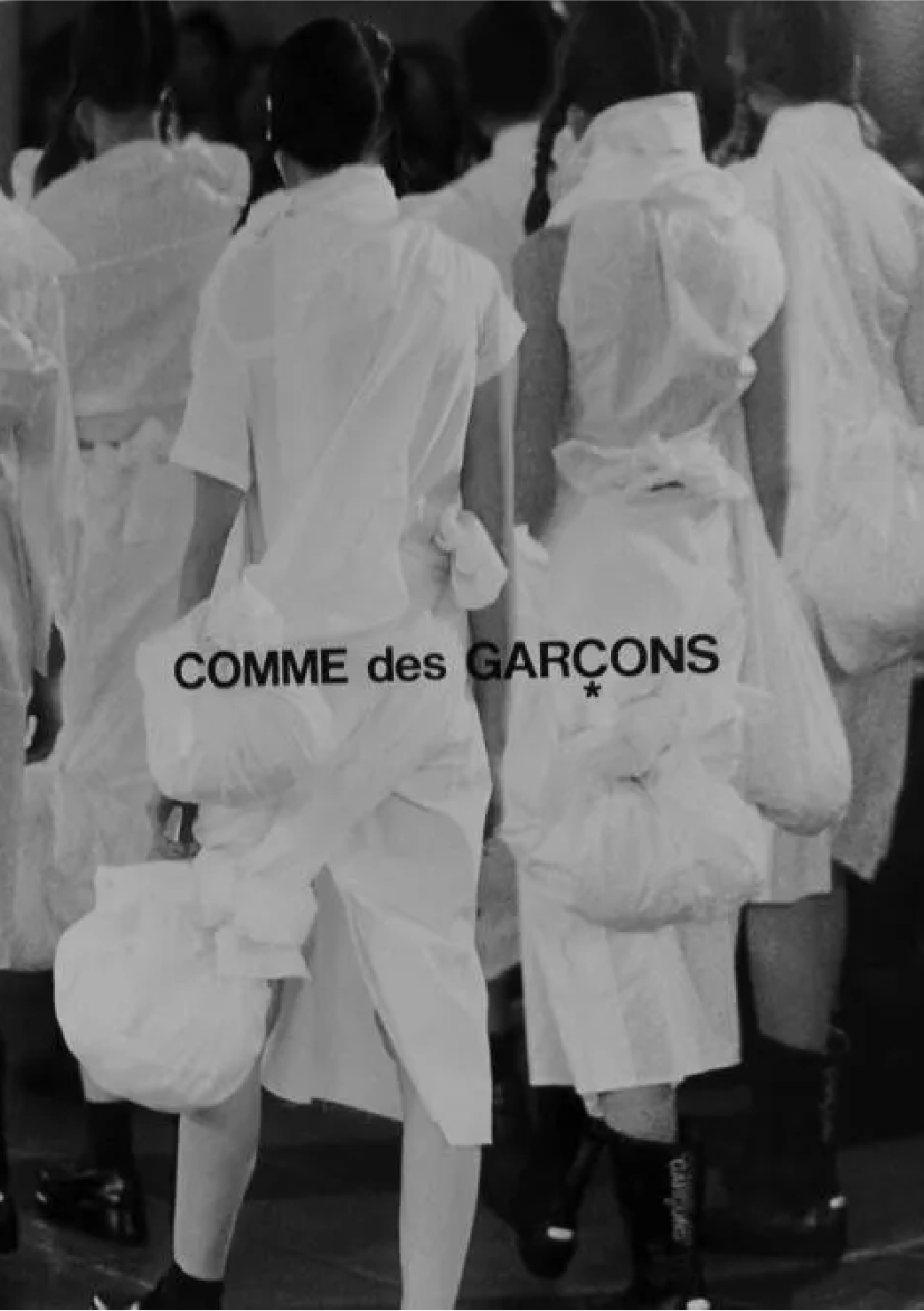 Since her Paris debut in 1981, Kawakubo has challenged the status quo in both men and womenswear with her radical use of references, proportion, and technique, in increasingly abstract shows. Bringing together an array of fascinating collections including, Bad Taste. Transcending Gender. Not Making Clothing and MONSTER, all of which sound particularly punk-esque. Her clothes reached an international audience, some of whom didn't know what to think of the tattered black pieces with intentional holes. Her designs were intended "for the woman who is independent, who is not swayed by what her husband thinks," Kawakubo told the New York Times in 1983.
The Comme des Garçons label has since remained decidedly anti-establishment, proposing collections that often seem to be more a statement on world affairs or art than wearable creations. For example, the iconic "Body Meets Dress, Dress Meets Body" Spring/Summer 1997 collection, challenging fashion's collective fetishism of the "perfect" feminine silhouette. In the heat of the moment the collection was ridiculed, but in retrospect is now seen as a stroke of genius, a recurring theme in Kawakubo's legacy. It's easier to think of Comme des Garçons as an ever-evolving work of art. The line is where Kawakubo presents her most radical designs and where Comme's myriad diffusion lines find their inspiration, offering more palatable takes on what Comme des Garçons represents.
As we have entered a new era in fashion, whereby collaborations are seemingly becoming more popular amongst brands and almost a necessity for success, Comme des Garçons hasn't strayed away from the new outlook but instead adopted the idea with open arms. Footwear collaborations with Nike are prolific, but not like any other, take the Dunk Hi Retro from 2016, where transparent PVC was introduced covering the majority of the sneaker. Other Nike sneakers that have also been reimagined include Jordan 1's, Air Presto's, Air Force 1's, and many others. Nike isn't the only collaborator though as CdG has explored all walks of the fashion industry, collaborating with Salomon, Supreme, and even Gucci, thus cementing themselves as one of the best.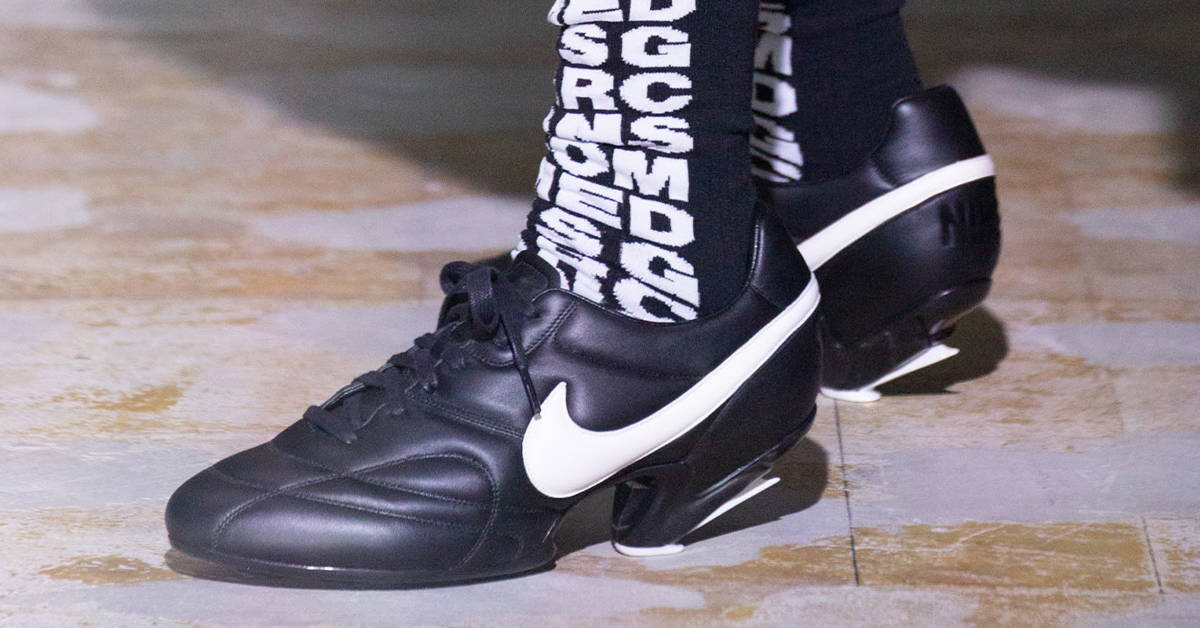 ---
---