SKATEBOARD ASSEMBLY TUTORIAL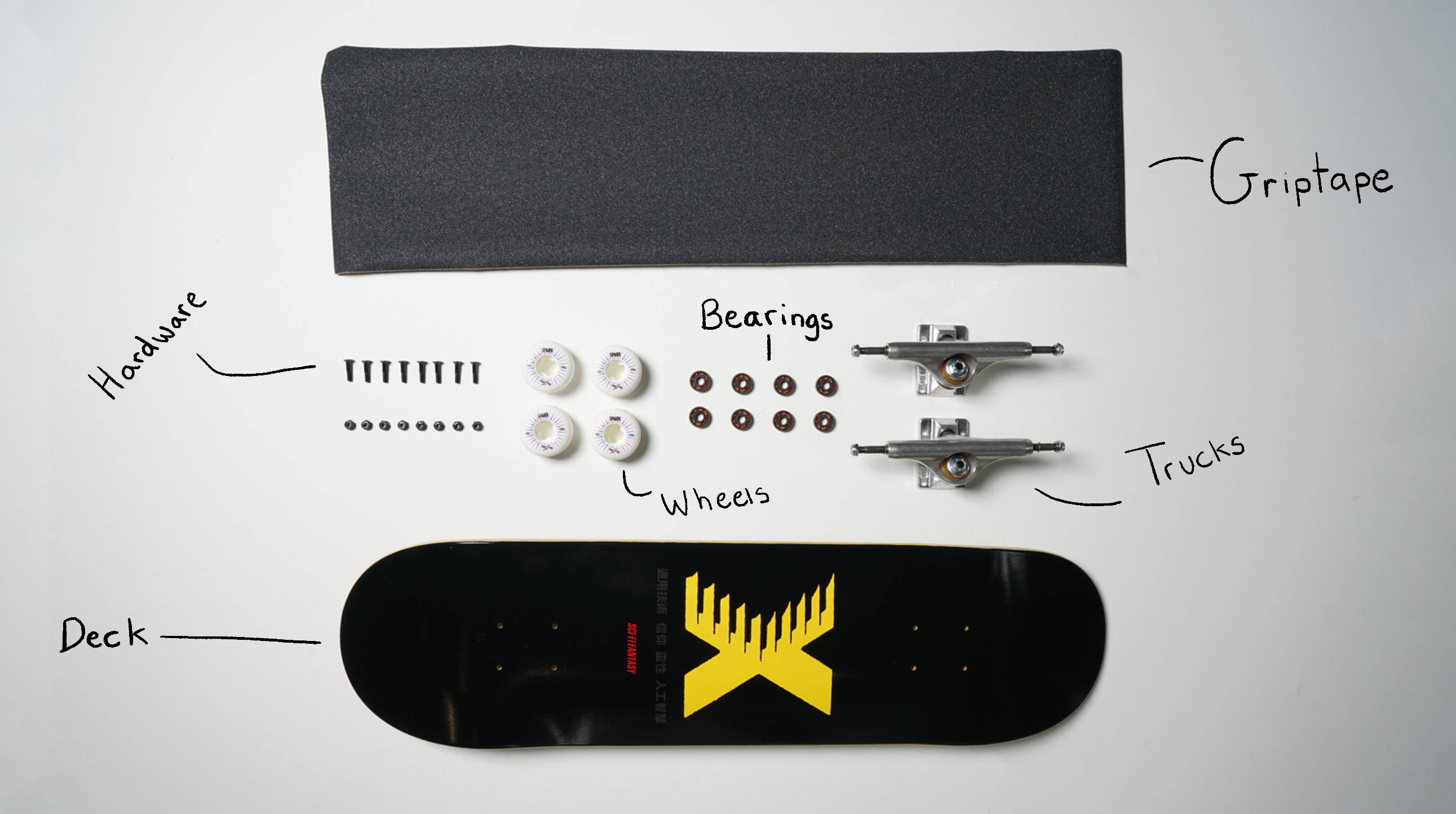 Whether you're a newbie just getting into skating or you're simply starting a new DIY project, assembling your own skateboard is quick, easy, and fun. Grab your equipment and tools, and prepare yourself for the skating season.
STEP 1
Put your deck down on a flat surface and apply the grip tape on the deck. Use a screwdriver to trace around the edges of the deck. Next, hold the utility knife at a 45-degree angle and trim the excess grip all around the deck.
STEP 2
Take a screwdriver to puncture holes downward through the grip tape. To mount the trucks on the deck, first check to make sure the 2 big kingpin nuts are facing each other. Mount the trucks on the deck using the hardware.
STEP 3
Place your board on its side. Insert the bearings inside the wheels and then put them through the axel of the trucks. Note that you will need to place 2 bearings per wheel, inserted on both sides of the wheel. Flip the wheel over and repeat for the other side, then repeat the same process for the remaining wheels.
STEP 4
Attach the wheels to the trucks. Gently tighten the nuts over the wheels. Make sure to keep assessing the tightness as the aim is to have the wheels spinning freely but secured enough that they're not moving up and down.