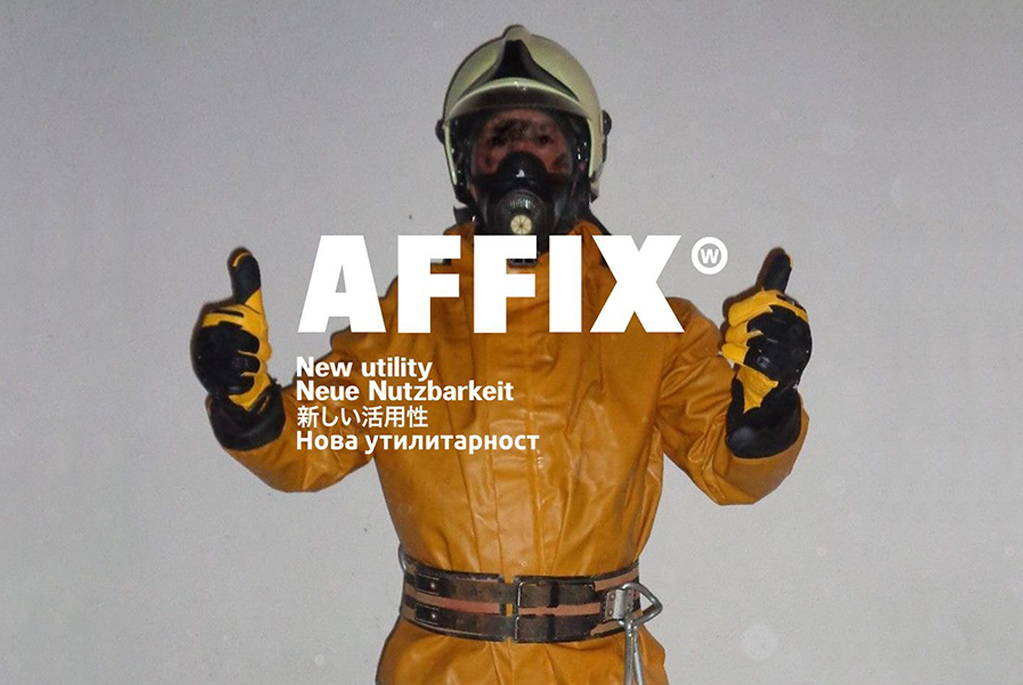 ---
Started off as a collaborative project, AFFIX consists of Central Saint Martins graduate Kiko Kostadinov, MACKINTOSH creative director and his protege Taro Ray, London based- stylist and creative consultant Stephen Mann, and Gimme-5 founder, and now Stüssy UK director, Michael Kopelman.
    AFFIX initially appeared as a radio music program on a pirate radio station Know Wave.The show brings out the underground gems from the world of industrial, experimental, and ebm music. The uniqueness of curation in music selection and affiliation with Know Wave immediately attracted the attention of electro-music progressive streetwear connoisseurs. Taking the impulses from the music further, the collective explores fashion via various menswear modes of functionality and pragmatism, re-imagining contemporary life under the slogan "new utility".
On the 6th of January 2018, AFFIX officially launched in Dover Street Market London. The first drop was called "Rapid Prototyping", which resembled more of an art performance. Equipped with a portable HANDJET® printing machine, demonstrations explored new and neoteric ways to develop and produce clothes. Immediately after the first drop, the hype for AFFIX took off. Within just two years, AFFIX established themselves as a conceptual innovator from the future in the premium workwear uniform.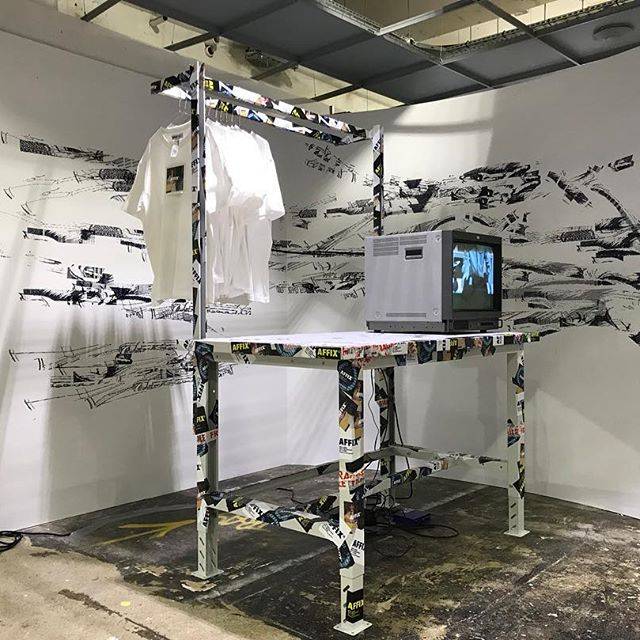 AFFIX "Rapid Prototyping" pop-up at DSM London
    AFFIX collaborated with Dean Edmonds, the designer of modern furniture and Denmark's heritage-textile company KVADRAT, to create a limited run of self-assembly stools from recycled wool and cotton that was compressed into solid textile boards. This project was created with the aim to raise awareness on the enormous waste and pollution caused from the fashion industry. AFFIX has also been doing collaborations with historically significant sportswear company ASICS since 2019. AFFIX's twist on the archival silhouettes, such as NOVABLAST, Gel-Kinsei OG, and Gel-Nossa Tri 12, brought ASICS back to the game of sneaker hype and showcased the ASICS in the completely fresh form of futuristic lifestyle.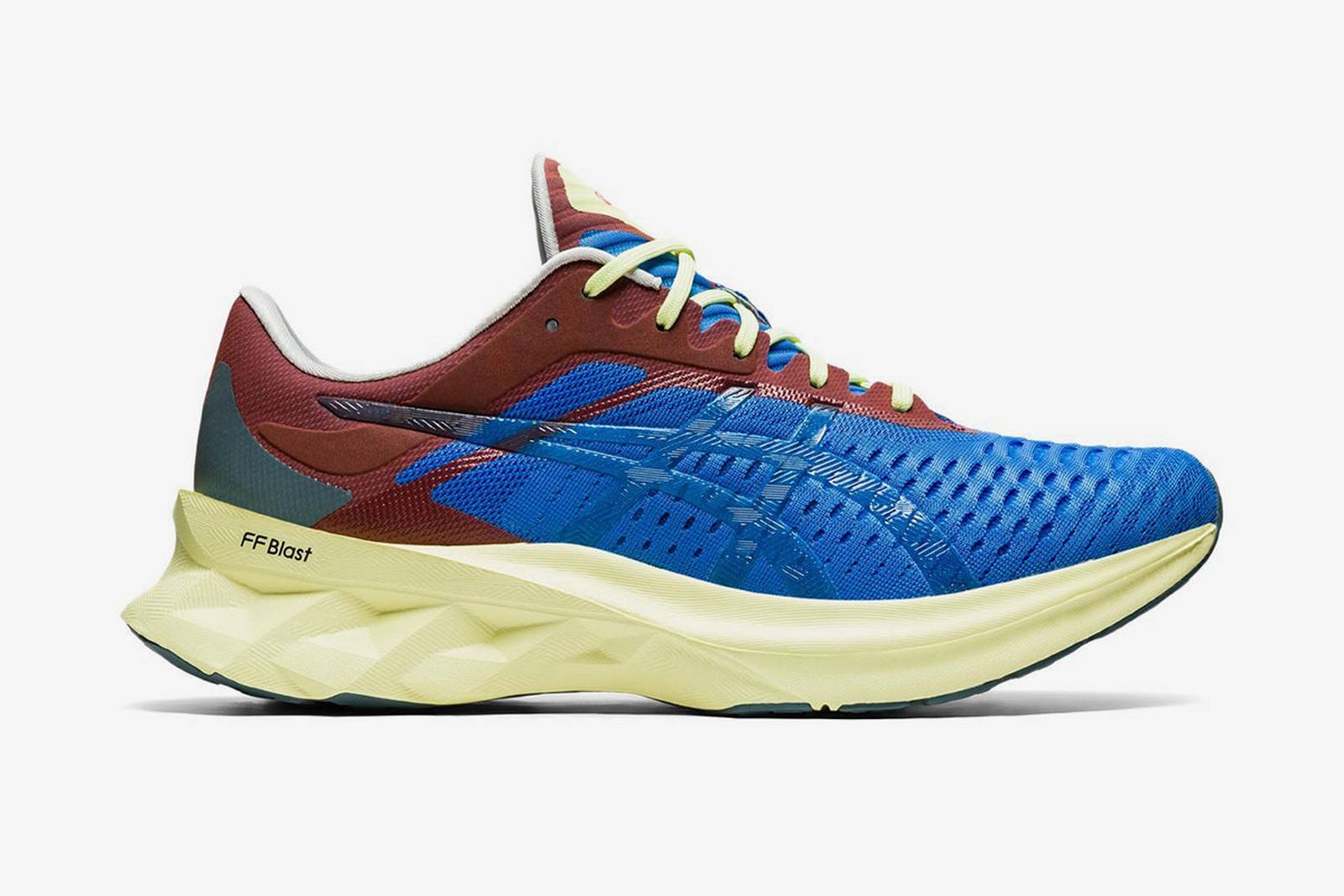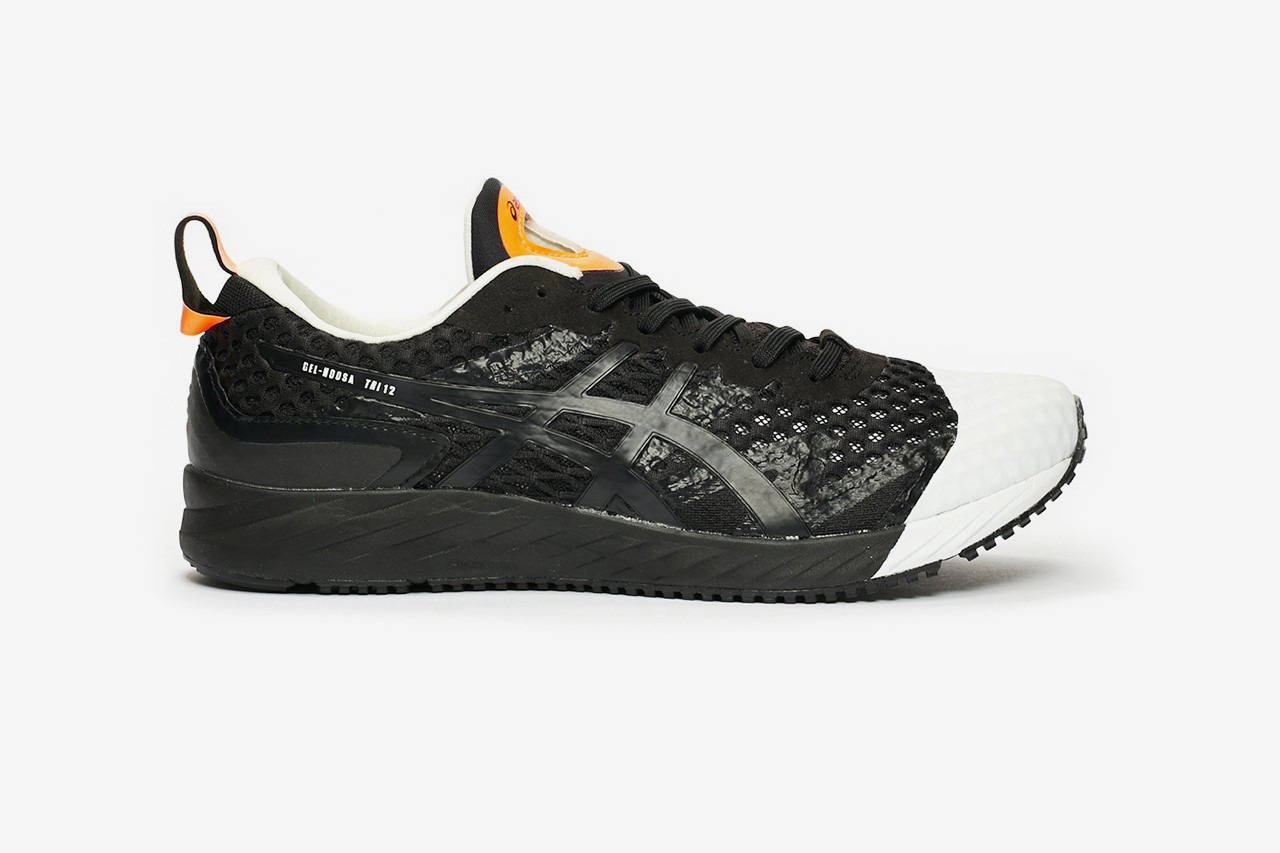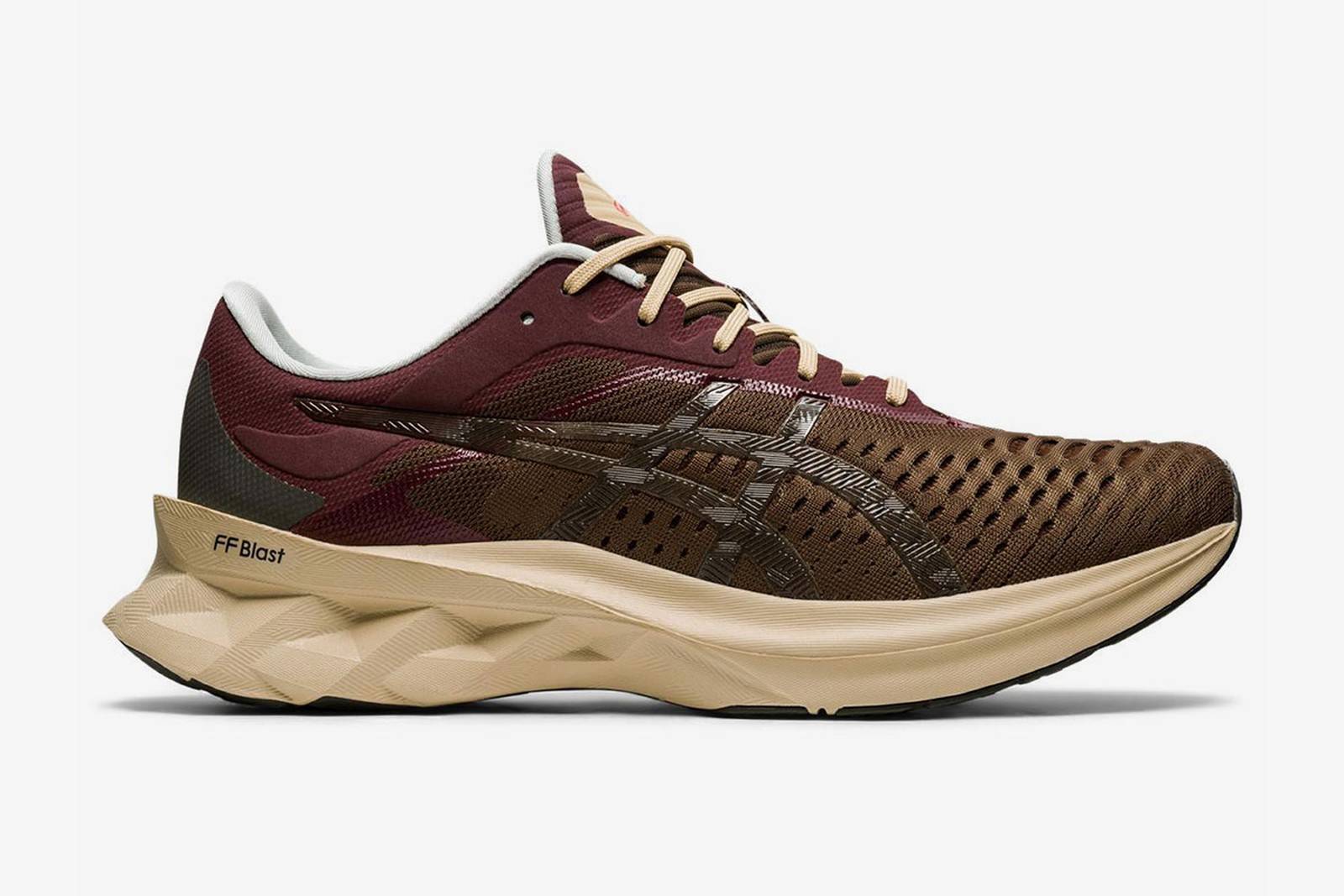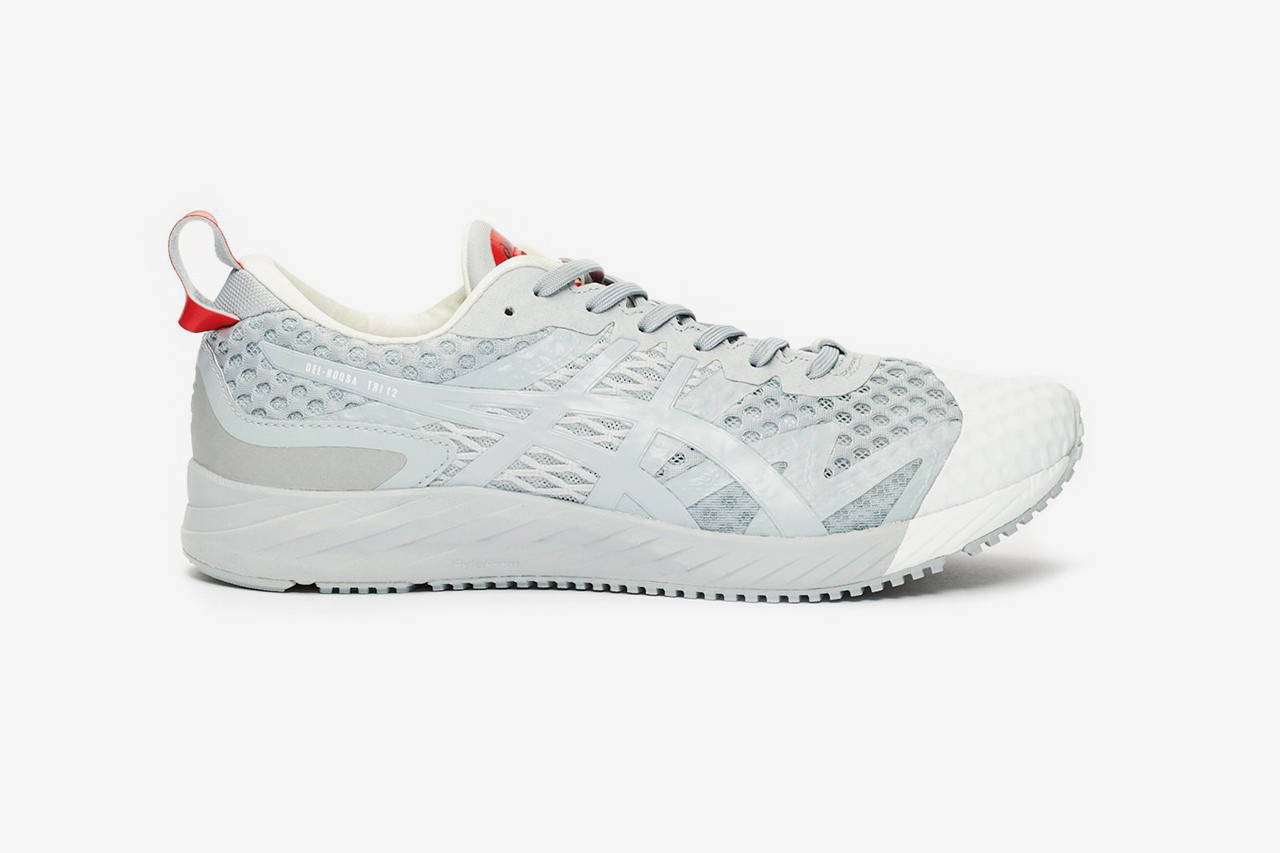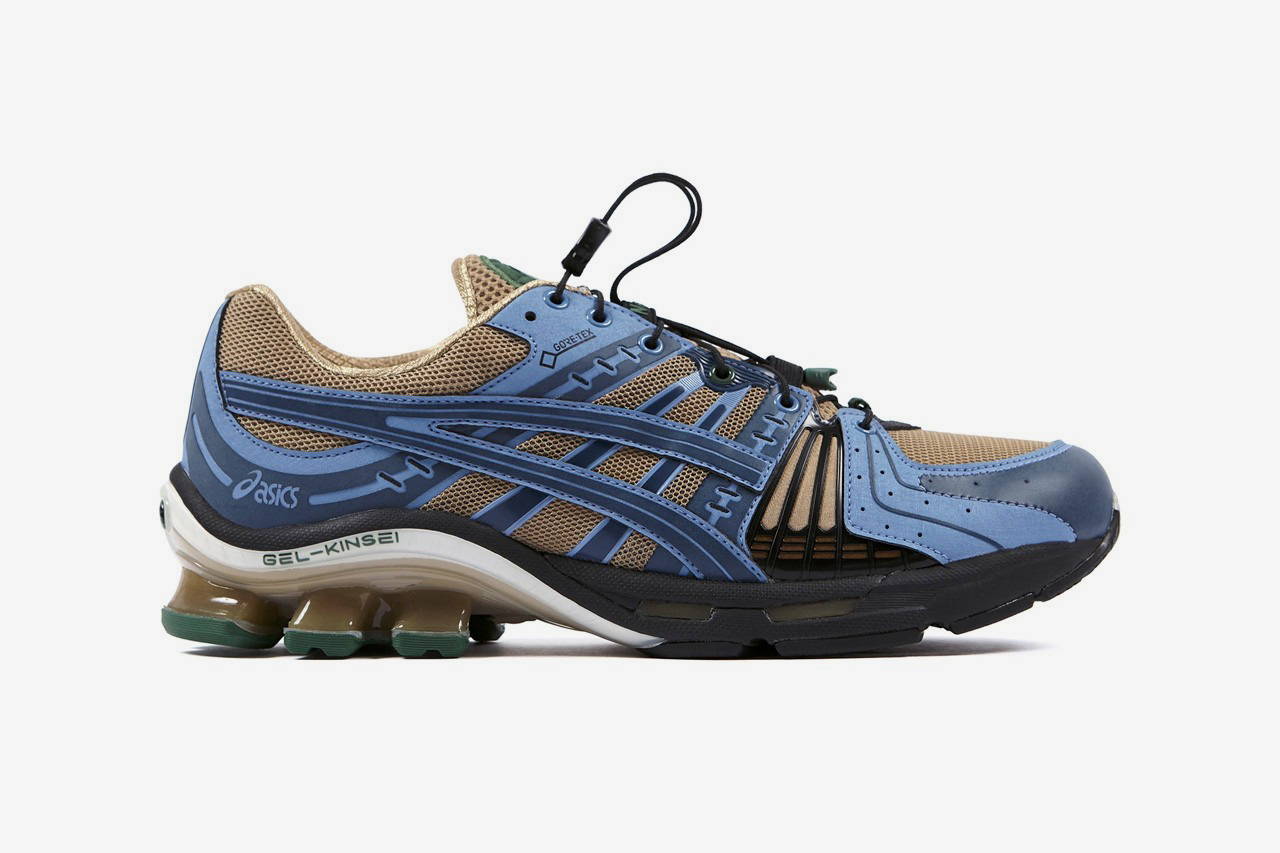 The Fall-Winter 20 collection is an attempt to transform the traditional AFFIX's aesthetic of "the new utility" into "futuristic workwear". The latest collection consist of CORDURA® "Duo-tone" work-suit, cargo trousers made out of lightweight and breathable "Sharkskin" wool, 3M infused "Visibility" coach jacket, heavy-duty "Field" pants, and "Mobilization" uniform. Another demonstration of AFFIX's progressiveness is the collaboration with Sumisho Electronic Systems Inc. (S.E.S.), who is more widely known for its audio and graphical work of Japanese animated post-apocalyptic cyberpunk film AKIRA. Also, AFFIX Sound System "Visibility Ambi-Dex" 12" Vinyl Shoulder Bag, which features an exclusive track by WHITLEY from Glasgow's hard techno Voight Kampff collective and downloadable via a QR code attached to the bag.
    AFFIX's ethos is to provide a creative solution for modern utilitarian lifestyle. Each of the brand's members brings a specific skillset to the table, which results in a uniquely detailed and thought-through approach to design that flip the practicality of workwear to adjust to our daily lives. AFFIX represents an essential mindset required to move forward in the future. It proves that the key to push boundaries and find solutions for wider application is within collaborations and fusion of different perspectives into one.
CHECK OUT THE LATEST COLLECTION
---