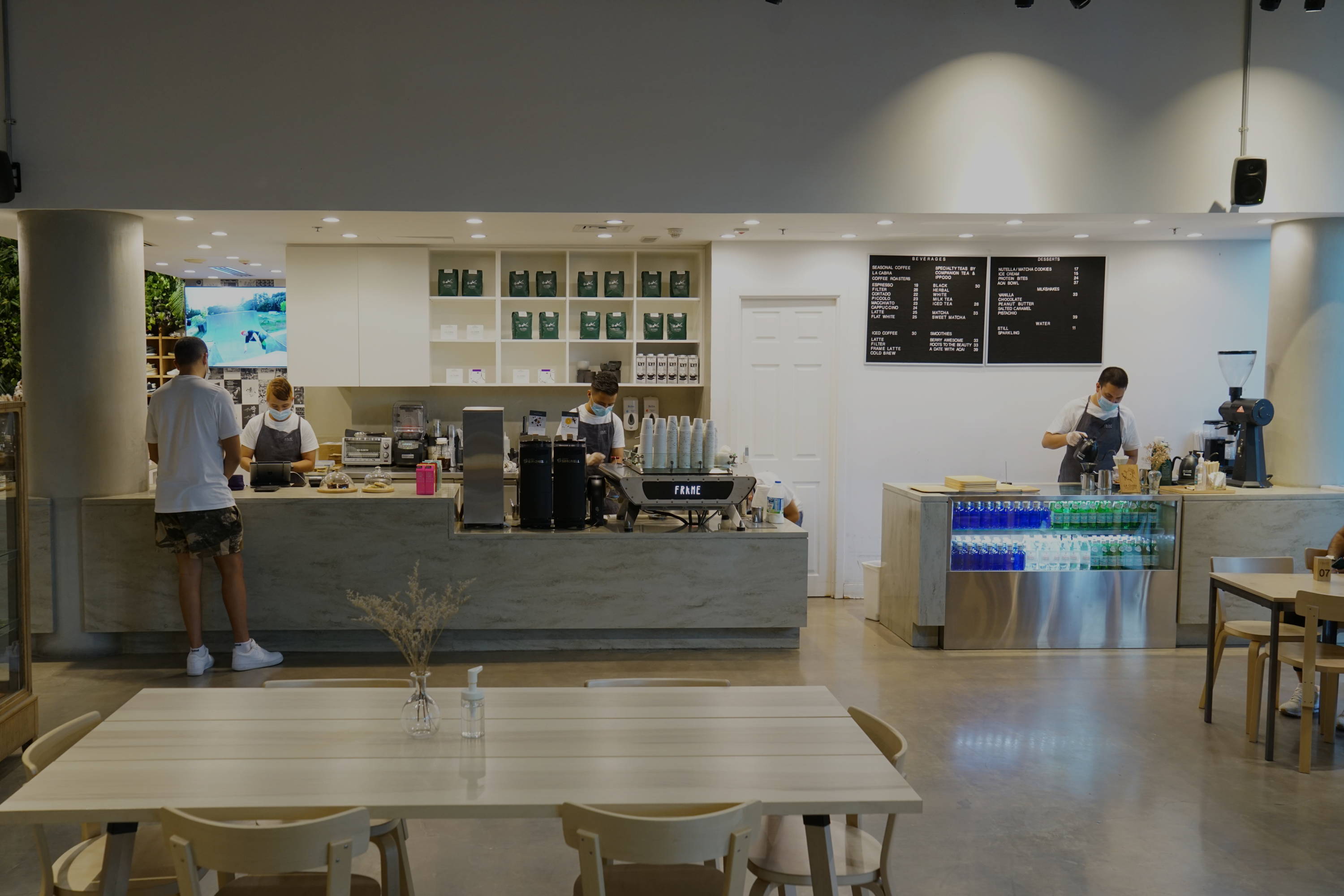 Specialty coffee and specialty tea is about the appreciation of complex flavor profiles in the final cup. FRAME is a specialty café that shares the complexities of some of the finest teas and coffees through the understanding of source profile, focusing on the extraction, and perfecting the brewing process.
Sourcing premium coffee from La Cabra Coffee Roasters and premium tea from Companion Tea & Coffee and Ippodo Tea Co., we aspire to inspire your sensory experience of flavors and aromas.
SEASONAL COFFEE BY
LA CABRA COFFEE ROASTERS
V60
Espresso
Cortado
Piccolo
Macchiato
Cappuccino
Latte
Flat White
Cold Brew
Americano
SPECIALTY TEA BY
COMPANION TEA & IPPODO
Four Seasons (green oolong)
Himalayan Tips (black)
Lemon Verbena (herbal)
White Forest (white)
Iced Milk Tea
Blended Iced Tea
Gyokuro
Matcha Tea
Matcha Latte
Sweet Matcha Latte
Berry Awesome
Roots to the Beauty
A Date with Açai
Vanilla | Choco | PB | Salted Caramel | Pistachio
Homemade açai bowl
Nutella / Matcha cookies by OT
Choco fudge / PB brownies by Soixante.3
Brewing your coffee at home?
Check out La Cabra's seasonal coffees.